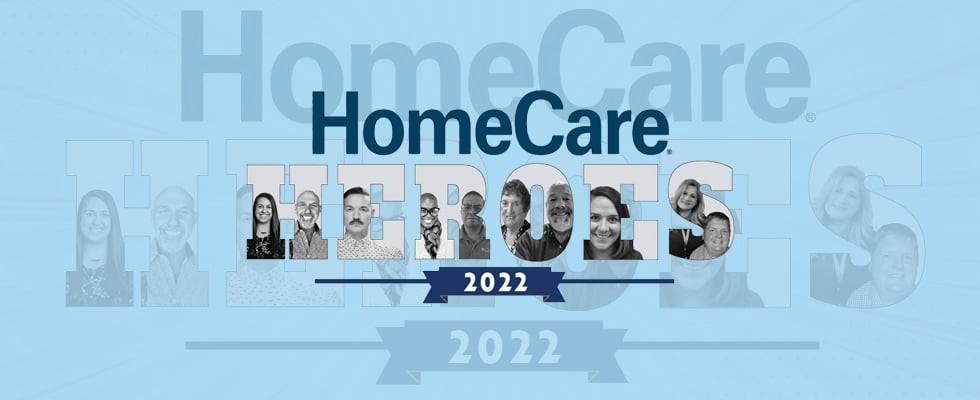 Meet the 10 people chosen to represent the best of the industry
In 2020, when we conceived of HomeCare Heroes, the home health and home medical equipment industry was doing a lot of work without a lot of recognition. And while the COVID-19 pandemic might have brought the need for better in-home care to the forefront, many in this industry still go unrecognized for their hard work. We'd like to remedy that.
The 10 finalists on the following pages have diverse experiences and backgrounds, but each one goes above and beyond for their patients—from rescuing an entire apartment building from a fire to advocating for better reimbursement across the industry to walking two miles in freezing weather. As one nominator put it, they are caring in action!
And while the following stories are special, each of these finalists truly represents the industry. We are grateful for everyone who sent in a nomination and to our sponsors, who make this project possible. But the heartiest "thank you" goes not just to the HomeCare Heroes depicted in these profiles, but to all of you heroes out in the field doing this work every day. We appreciate all that you do.
Here are this year's finalists:
To read their story, click on the picture of the finalist.
We Wish To Thank Our Partners