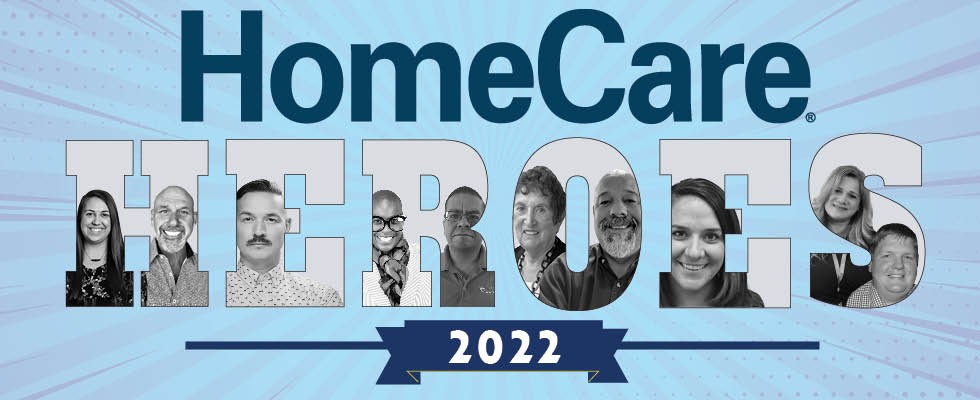 HomeCare Heroes 2022 Finalist
Tuesday, November 1, 2022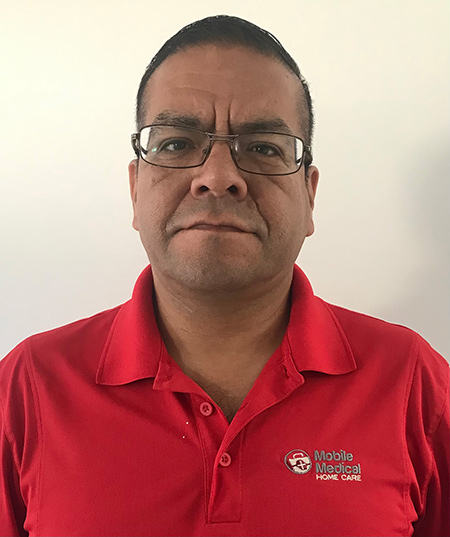 Sometimes, caring whether people are treated with respect can make a lifetime of difference.
Take Joe Mendoza. About a decade ago, he was working as a production supervisor at a factory near his town of Leo, Indiana, working to build furniture for boats. But his supervisor left a lot to be desired when it came to how he handled Joe and the other employees.
"You have to have some type of respect for people, because you know, they are your employees," said Mendoza. "I'm his employee, I have my employees, and I believe everybody deserves respect on how they're approached when things are not going right."
After a particularly rough day about 18 months into working there, Mendoza said, he decided to turn in his resignation. A friend who worked at Mobile Medical Home Care asked him to come help out temporarily.
"I was only going to be here for a few months," Mendoza laughs.
He came on board as a delivery person, then the company had him train as a technician. He started out fixing oxygen concentrators and quickly moved onto ventilators and other equipment.
"Right now, I basically repair every piece of equipment that we use here for homecare," Mendoza said. He has also repaired equipment from hospitals and nursing homes, and pre-COVID he was traveling around the country repairing equipment used in medivac helicopters.
Today, he spends much of his time working with clients—setting up new users, troubleshooting and going over equipment, or checking for problems they might report.
"If there was any problems with the equipment, of course I would go and have it swapped."
Mendoza also conducts supply runs whenever needed. Those trips may take him as far as a few hours from home. However, one trip took him much longer.
In that case, an elderly client using a portable oxygen concentrator headed into the hospital to undergo an overnight stint of testing. After she arrived, she called Mobile Medical to report that her device wasn't working.
"She was very confused, and she was scared," Mendoza said. "She said it wasn't working properly at all, that it wouldn't turn on or stay on."
The problem was, she was in a hospital in Pittsburgh, Pennsylvania—about a six hour drive away. And there was no way Mobile Medical could have a new one shipped early enough the next day to receive it ahead of her medical appointments.
"(We) decided that the best option we had for her peace of mind was for me to go ahead and drive out there and swap her out," Mendoza said. He left that night and drove straight through to the hospital, where he handed a fresh POC to the patient's son around 2 a.m. Then, concerned about trying to navigate, he decided to just get on the road rather than try to find a hotel—and drove another six hours back to work.
"When (my coworkers) texted me how my drive went and how I was doing, I'm like, 'Oh, I'm doing great. I'm going to be at the office in five minutes,'" he recalled.
Mendoza loves working with clients, of all ages, but finds a special joy in helping pediatric patients. He has been working with one since babyhood who is now about 4 years old.
"And I just find it very satisfying when I can see, a baby growing and  eventually were taking them off one piece of equipment at a time," he said "And I just love going to visit her and seeing her."
We Wish To Thank Our HomeCare Heroes Partners