Subscribe
HomeCare offers professionals practical, hands-on knowledge. Don't miss an issue!
E-Newsletters
---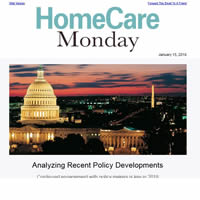 HomeCare Monday
WEEKLY
Our weekly email covering must-read HomeCare industry articles.
SAMPLE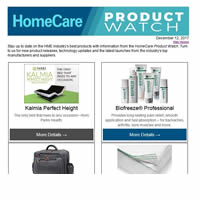 HomeCare Product Watch
MONTHLY

New products and technology updates from top manufacturers.
SAMPLE

---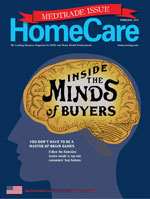 Subscriptions to qualified U.S. readers are
FREE
. Paid print subscriptions are also available for international readers and nonqualified U.S. readers.