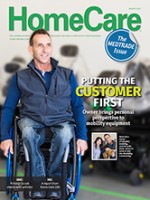 HomeCare Magazine
Monthly
Industry-specific advice from experts and thought leaders, deep dives into how legislation and regulations affect your business and all you need to know about the latest trends in products and services.
Subscribe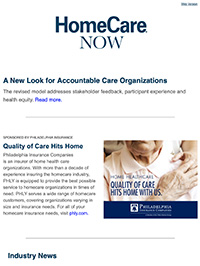 HomeCare NOW
3 Times Weekly
The industry news you need now, including the latest out of Washington and from across the country. You'll find out about which companies are growing or selling and get insight on breaking events and industry trends.
Subscribe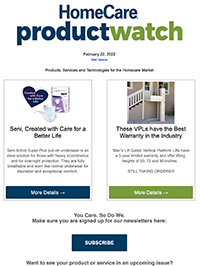 HomeCare Product Watch
Monthly
A concise roundup of top products, services and technologies for the homecare market. Get easy insight into the innovative products that drive the industry, direct to your inbox every month.
Subscribe