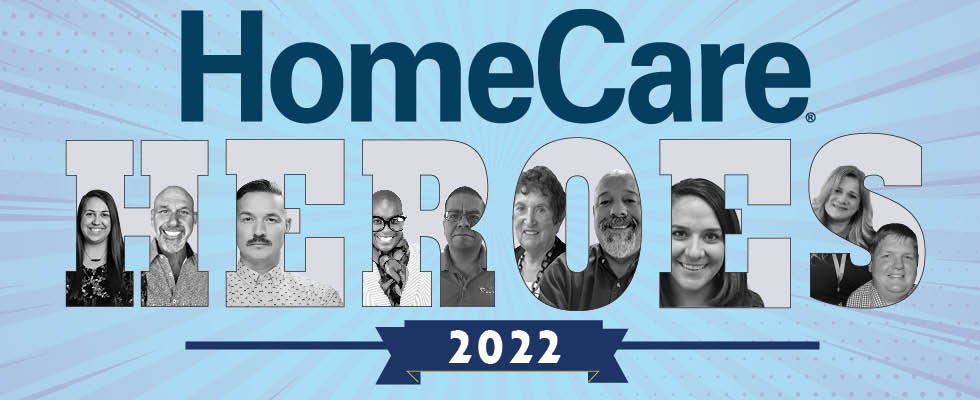 HomeCare Heroes 2022 Finalist
Tuesday, November 1, 2022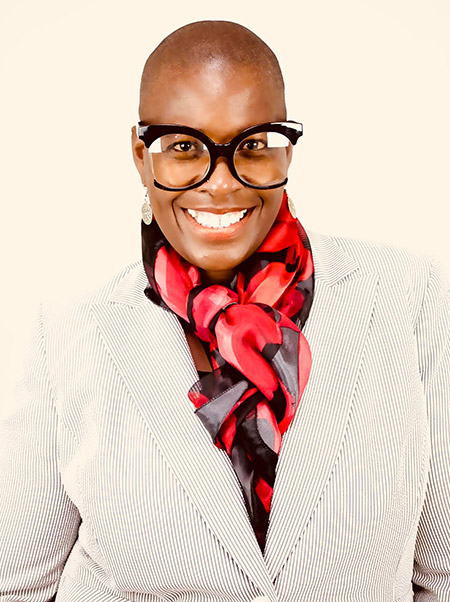 Chioma Adaku says a chance encounter with a senior citizen in peril put her on the path to a career in homecare.
But her connection to the community may have come sooner. Adaku is the founder and CEO of Here for You Home Health, a supportive services homecare agency that provides in-person and virtual care for seniors and veterans in Petersburg, Virginia.
"We grew up in a household where my mom participates in the community helping people," said the Tennessee native. "She has her food bank, attends church and is the center of love surrounded by people with a heart of giving like her."
After college, Adaku held several professional jobs and lived around the country and the world as a military spouse. She even worked a year as a hospice administrator in Nashville.
Then she and her husband moved to Petersburg.
"I was uncertain what my path would be," Adaku said. "I knew I wanted to be in the health care industry but wasn't
sure where."
Then one day, through her volunteer work with a local charity, she met a homeless 73-year-old woman suffering from drug addiction.
"I was charged with trying to find her somewhere to live. So I took her through a crisis stabilization process to get her rehomed and then help for her drug addiction," Adaku said.
"Just being around her, even in her stage of recovery, really saddened my heart because I'd never worked with the aging population. Most of the ones I worked with in hospice were between 35 and 45," she said. "Working with her changed my world."
After that encounter, she set out to create Here for You Home Health in 2021. Due to the ongoing COVID-19 pandemic, she adjusted her business model to offer both virtual and in-person care for patients. Adaku employs 10 people, including nurses and certified nursing assistants who serve 30 patients.
"Many seniors couldn't get out and make their appointments, so we had to figure out differnet ways to meet their needs, monior them and ensure they're taking their meds," she said.
The company uses remote patient monitoring (RPM) so staffers can observe homebound patients' vital signs, including blood pessure, pulse rates, blood sugar, weight and oxygen levels.
"If a patient's blood pressure level is too high, we get an alert, and we either send an ambulance or notify their primary care doctor," she said.
Once, the RPM technology alerted a nurse supervisor that an 82-year-old diabetic patient's blood sugar had dropped to a dangerous level.
"The patient had to be transported by ambulance to the nearest hospital. She ended up staying in the hospital for about a week," Adaku said. Had it not been for RPM, the patient could have been lost.
"I see my mom in these [patients], and that's my motivation," she added.
But Adaku's passion for serving the elderly extends beyond her company to the broader community.
Disturbed by the prevalence of hunger among the indigent and senior populations in Petersburg, Adaku started organizing free "pop-up" dinners to feed hot meals to people living in seven senior apartment complexes.
Her pop-up dinners made the local news in 2021, and the operation has continued to grow.
"I've had the wonderful opportunity to partner with other community organizations, community leaders, and individuals to feed 3,150 people," she said. "The hope for this project is to motivate others to partner with us to eradicate the lack of food for this population."
We Wish To Thank Our HomeCare Heroes Partners