ALEXANDRIA, Va. (April 19, 2021)—The National Home Infusion Association (NHIA) is proud to announce that Varner R. Richards, PharmD is the recipient of the 2021 Gene Graves Lifetime Achievement Award.
ALEXANDRIA, Va. (April 19, 2021)—The National Home Infusion Foundation (NHIF) is proud to announce that Cindy Sumrall, RN, BSN, CRNI, IgCN is the recipient of the 2021 Lynn Giglione Women in Leadership Award. 
CARY, N.C. (April 19, 2021)—As the number of people affected by serious illnesses continues to rise, many patients are turning to palliative care to cope with pain and better manage their conditions. Accreditation Commission for Health Care (ACHC) recognizes the growing value of these services and is launching a Palliative Care Accreditation program to advance quality of care and improve patient outcomes.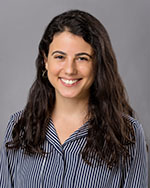 Consumers are always searching for tools to make life easier. This is especially true for people living with a chronic illness. Home medical equipment (HME) providers serve a vital role on the continuum of care for these patients; but getting out of the house can be daunting when living with a chronic illness. 
ROSEVILLE, Minn. (April 14, 2021)—Pediatric Home Service (PHS), an independent comprehensive homecare provider, announced the expansion of the Infusion Nursing & Pharmacy service to include the full state of WI.
BLOOMFIELD HILLS, Mich. (April 14, 2021)—The Great Place to Work Institute has honored ComForCare and At Your Side Home Care with certification as a Great Place to Work. The certification process considered thousands of employee surveys from across the United States. Great Place to Work, an independent research and consulting firm, evaluated more than 60 elements of team members' experience on the job.
FT. WORTH, Texas (April 14, 2021)—Jet Health Inc., a regional provider of home health and hospice services, announced the acquisition of Hospice de la Luz, an Albuquerque, New Mexico-based hospice company. The acquisition marks Jet Health's third hospice-related acquisition and furthers the company's strategy to add this offering to the current home health markets it serves.
DENVER (April 14, 2021)—InnovAge Holding Corp. announced that it has appointed Alice Raia as chief information officer, bringing significant expertise in developing technological strategies to improve customer engagement and drive meaningful improvements to patient outcomes.
OVERLAND PARK, Kan. (April 14, 2021)—WellSky, a health and community care technology company, announced new enhancements to its data analytics solution for home health.
Updated April 14, 3:00 p.m. CST
WASHINGTON, D.C. (April 14, 2021)—The House of Representatives passed an amended version of H.R. 1868 on April 12, extending the pause on the 2% Medicare sequester cuts through the remainder of 2021.  
ATLANTA (April 13, 2021)—Are you willing to share your success and struggles? Are you an expert with knowledge to bestow and/or a provider with something to share? If you are dynamic and love to be heard, we want you.
PHILADELPHIA (April 13, 2021)—Griswold Home Care announced that Katherine Schiavino has joined the company as Chief Financial Officer, bringing 24 years of finance leadership experience from various industries including consumer products, manufacturing, telecommunications and distribution. Her diverse background in strategic analysis, forecasting, budgeting, and financial modeling will be invaluable in advancing the company's goal to elevate and modernize the Griswold Home Care brand. 
BALA CYNWYD & McMURRAY, Penn. (April 13, 2021)—Connect America, a nationally recognized provider of connected health solutions, and Watchful Shepherd USA, a national nonprofit family abuse prevention program, are reminding Americans during National Child Abuse Prevention Month that tools and resources are available to help protect children living in at-risk environments.
 

HUDSON, Ohio (April 14, 2021)—GEMCO Medical, a NABP-accredited medical supply wholesaler and third-party logistics provider of innovative diabetes supplies and other medical products, announced today it has entered into an agreement with AG Industries (AGI), Filtration Group, to be the exclusive master distributor of the company's respiratory portfolio for the Eastern region of the United States.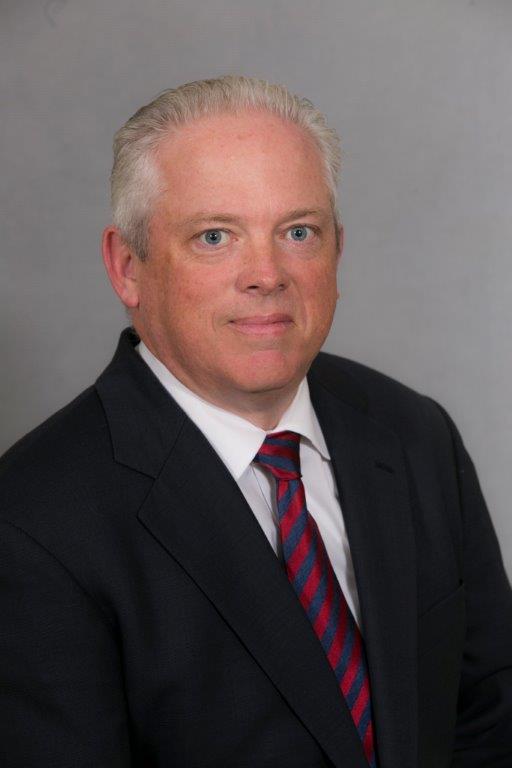 Programs of All-Inclusive Care for the Elderly (PACE) are growing, especially as more seniors seek to stay home. Many of these PACE programs are finding new ways to serve their population through partnerships with other providers.
MIRAMAR, Fla. (April 12, 2021)—onehome, a leader in post-acute home-based care (PAHC), is partnering with Devoted Health, one of the fastest-growing Medicare Advantage companies in the United States, to expand care to Devoted Health's members in Arizona, Ohio and San Antonio, Texas.
CAESAREA, Israel (April 12, 2021)—Itamar Medical Ltd., a medical device and digital health company focused on the integration of sleep apnea management into the cardiac patient care pathway, announced results from a recent survey to health care professionals that covered sleep testing dynamics in their practices during 2020 and expectations for future use of home sleep apnea testing (HSAT) versus polysomnography (PSG) testing performed in sleep laboratories.  
 

WASHINGTON, D.C. (April 9, 2021)—For a short period early in the COVID-19 pandemic, the Centers for Medicare & Medicaid Services (CMS) expanded its Accelerated and Advanced Payments (AAP) Program to Medicare providers and suppliers, including DME and home health suppliers. The expanded program was available for suppliers starting March 28, 2020, and the suspension of the program was announced a month later in April.
ROCKLIN, Calif. (April 9, 2021)—Luna, a provider of on-demand physical therapy, announced its new Luna Protocols capability to improve the quality and standardization of care. By guiding therapists in-app to utilize tailored rehabilitation instructions, Luna Protocols ensures patients receive quality care and meet the progress and recovery timeline set by their surgeon. 
WATERLOO, Iowa (April 7, 2021)—VGM has announced the schedule for its annual Heartland Conference, taking place Sept. 13-15, 2021. Along with traditional in-person presentations, the conference will also feature a virtual component.