HomeCare Heroes 2022 Finalist
Tuesday, November 1, 2022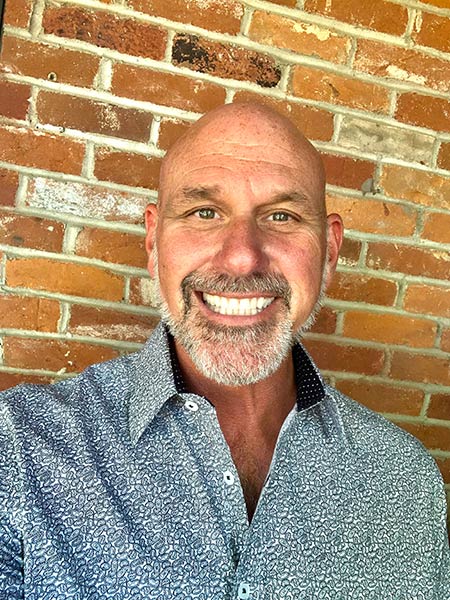 Back in graduate school, one of John Park's professors made a statement that would later become a guiding principle for him as a speech and language pathologist.
"I was taught in graduate school by one of my professors that you assign competence to a rock," Park said.
"She said, 'What can a rock do? Nothing. But you look for something that you can build on.' So you assign competence to every patient, no matter their ability. Your goal is to make that patient's life better," he says.
Park, who works for Baptist Health Home Care in his hometown of Paducah, Kentucky, said the prospect of making patients' lives better was just one of the reasons he chose the speech and language pathology field in the first place. But he also thought it aligned with his temperament.
"I have an outgoing personality, and it just seemed to fit me when I was researching what I thought I might want to do for the rest of my life for work," he said.
Park earned his master's degree in speech pathology at Murray State University. And, after a few years on the job, he accepted a position with Baptist Health Home Care in 2005.
Today, Park holds dual licenses in Kentucky and Illinois and serves patients in 12 counties. He often sees four to seven patients a day, and his days usually run from 8 a.m. to 4:30 p.m.
Usually.
"I've been in patients' homes as early as 6:45 in the morning and as late as 9:00 in the evening. It's just based on a patient's needs," he said.
Park's patients suffer from maladies ranging from head and neck cancers to ALS and Parkinson's disease.
Consequently, the job requires him to have difficult conversations with patients, he said.
"For me to tell them 'It's not safe for you to eat this right now. It's not safe for you to drink or that you have the risk of aspiration and hospitalization due to pneumonia or even death,' those are the worst-case scenarios that I have to tell people."
But no matter the condition, he said he always searches for ways to improve patients' quality of life.
Park recalls one throat cancer patient he worked with, a woman in her late 40s who had undergone a tracheostomy.
"She wasn't able to tolerate any foods or liquids or medications. Everything went through a G-tube, and she communicated with text messages and a dry erase board for her caregivers."
She had consulted other speech and language pathologists, and they told her she likely would never swallow foods or liquids again, he said. Her doctor, however, asked Park to determine if she could learn to use a Passy-Muir speaking valve to communicate.
"I had 27 years of experience at the time I saw this patient, and, 95% of the time I have to go on my own clinical judgment. I thought this young lady can do more than she's doing now and have a better life," Park said.
So after conducting a clinical evaluation of her swallowing, Park informed her of the risks of trying to swallow again and asked if she was still willing to try.
She was, even though the idea brought a lot of anxiety.
Park began helping her drink small sips of water.  A month and a half later, the patient was able to speak with the valve and, contrary to earlier predictions, she was swallowing solid foods, liquids and medications without difficulty, he said.
For Park, helping patients like her to improve their communication skills or reach other goals is what he enjoys most about his job.
"I love making that difference in that person's life that day," he said.
We Wish To Thank Our HomeCare Heroes Partners