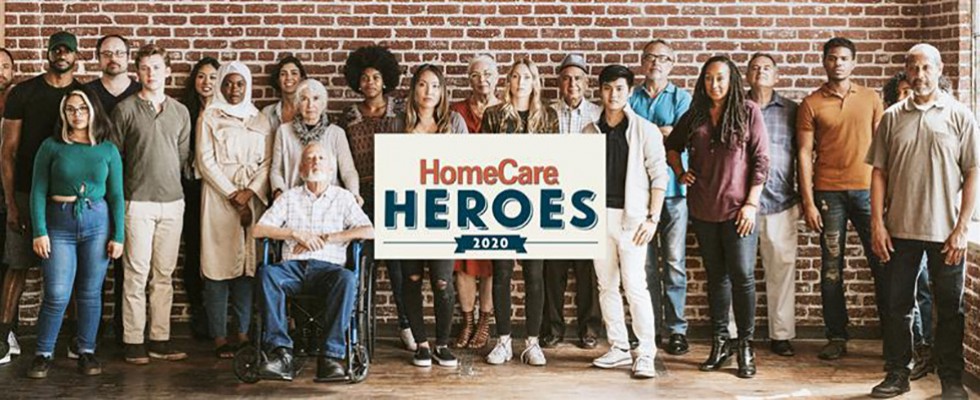 Help us honor them—Nominate someone today
We are no longer accepting applications for HomeCare Heroes.  Look for the finalists to be announced in the coming weeks.
HomeCare Media is proud to introduce HomeCare Heroes, a special section dedicated to demonstrating our gratitude for the frontline workers in the industry who have gone above and beyond to help their communities.
From home medical equipment providers to nurses and therapists, from equipment repair staff to personal caregivers to hospice volunteers and everyone in between, we'll highlight special individuals who have continued their critical work to keep patients and clients safe at home. If you work with or have encountered one of these heroes, we want to know about them! Use the form to share their stories through Sept. 24, 2020. After nominations close, we'll select finalists and tell their stories in HomeCare's print magazine, on www.homecaremag.com and in the HomeCare Now e-newsletter later this year.
To be considered, your nominee must:
Work in the homecare industry (i.e., home medical equipment, home health care, hospice, independent/specialty pharmacy, occupational/physical therapy, respiratory therapy, sleep lab, home modification, etc.)
Make outstanding contributions to their community, clients and/or patients and their families
Be respected by their peers and colleagues
Help us honor the strengths and sacrifices of these often-unrecognized health care heroes. Thank you to everyone who nominated a HomeCare Hero.
Note that the more detail you share about your nominee, the easier it will be to appreciate their story. So tell us as much as you can!
Sponsored by: