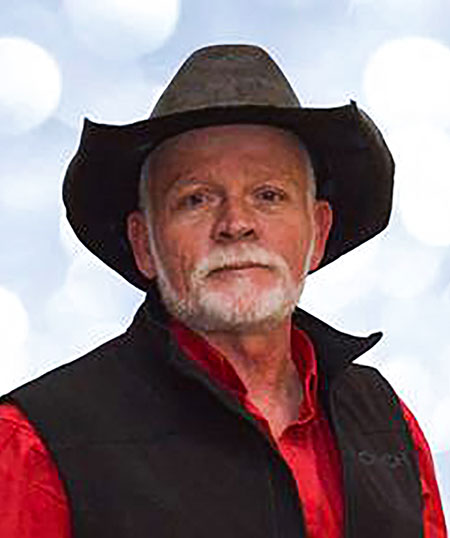 Some weeks, Chuck Varner puts more than 2,000 miles on his company's van. That's not hard to when your job requires you to deliver home medical equipment across a large swath of rural Oklahoma. The miles often tick away quickly, and he may be out of cell phone range at times.
Yet when he arrives, he's always willing to go above and beyond for his clients—which sometimes includes buying groceries for customers, moving furniture or even taking care of their livestock.
"I have regulars who have my personal cellphone number; they don't even go to the store," Varner said. "I have had to stop and get a loaf of bread and take it to their house. I've had one—he wanted me to feed his horses and his dogs while he was gone because he was going to be in the hospital for two weeks, so I went over every morning and fed his horses and his dogs."
And in this hardscrabble part of the country, he often steps in not just to set up the equipment he's delivering, but also rearranges furniture, installs safety rails, and even takes down and removes old beds and other equipment—even when he's not really supposed to.
"It's very hard for me to tell a 75- or 80-year-old woman, 'You're going to have to take that bed down yourself,'" Varner said. "I'll take it down, I'll haul it to the barn."
"We're not supposed to, but I cannot just tell them no," he confesses.
All of that makes him part of the family for some of his regulars.
"We have people request him by name," said Advanced Care Medical Equipment Branch Manager Jennifer Martin. "He has never in 13 years gotten a complaint. He's loved by all."
About 14 years ago, a friend who owned the company came to him—he was a construction foreman at a fabrication shop at the time—and talked him into doing the job. He was right that it would be a good fit.
"I was hesitant at first," Varner said. "But long story short, my parents raised me up to help people, to take care of people. I fell in love with it."
And while he can often handle basic equipment issues over the phone, he doesn't hesitate to head back out on the road no matter when someone needs him. In fact, he says, he's gone out on Christmas day and at midnight on his birthday.
"My toughest challenge is making sure I make that patient comfortable to where they don't have to worry at night if a piece of their equipment is going to work. When I lie down in bed at night, I want to know my patient is also comfortable.
His colleagues suspect that some of his clients reach out just because they want to see him. In some cases, especially oxygen patients, he might visit them several times a week. And while they've all tried to cut back on any of Varner's unnecessary visits, he says that if someone calls for help—and includes the offer of a German chocolate cake when he visits—he just can't resist.
"I did my other job for 22 years and I've been here for 13 years, and I just can't imagine doing anything else that doesn't involve taking care of people," Varner said. "Here I am almost 65 years old and I don't want to stop."
Varner says he actually enjoys the hours he spends driving to and from clients' homes.
"I can tell you when trees are fixing to change colors, because I love to drive. I love to see the countryside," he said. "But actually, taking care of the people is the greatest part of it."