NAPPANEE, In. (August 5, 2022)—Representative Jackie Walorski, a champion of homecare industry causes, was killed in a car accident in her district on Wednesday at the age of 58. She was a Republican member of the U.S. House of Representatives since 2013 and represented Indiana's Second District. She also served for six years at the state level. 
ASHEVILLE, N.C. (August 5, 2022)—Aeroflow Breastpumps, a durable medical equipment (DME) provider specializing in helping pregnant and nursing women receive maternity and postpartum recovery items through their insurance, has announced the results of a proprietary survey designed to highlight the need for improved access to lactation services to help women achieve their breastfeeding goals.
NASHVILLE, Tenn. (August 4, 2022)—National Seating & Mobility (NSM), a provider of comprehensive mobility solutions, will return as the official Americans With Disabilities Act (ADA) sponsor of Pilgrimage Music & Culture Festival Sept. 24-25, 2022. The sponsorship will mark the third consecutive year of NSM's partnership with the festival which is held at The Park at Harlinsdale Farm in Franklin, Tennessee.
CHICAGO (August 4, 2022)—Help at Home, a provider of in-home, personal care services for seniors, announced that it has been named No. 14 on Forbes 2022 List of America's Best Employers for Women. The just-released Forbes list names Help at Home as one of the top on its list of 400 best employers for women in the country. The designation comes from data from more than 30,000 employees working for companies employing at least 1,000 people in the U.S.
MARTINSRIED, Germany and LEIPZIG, Germany (August 2, 2022)—ResMed today announced the acquisition of Leipzig-based company mementor; the deal was completed Monday, Aug. 1. With this acquisition, ResMed strengthens its overall sleep portfolio in Germany with a digital solution for insomnia.
WASHINGTON, D.C. (August 2, 2022)—The United States' Department of Health and Human Services, through the Centers for Medicare & Medicaid Services (CMS), has unveiled guidance on a new Medicaid health home benefit for children with medically complex conditions. This new optional benefit helps state Medicaid programs provide Medicaid-eligible children who have medically complex conditions with person-centered care management, care coordination, and patient and family support.
MOORESTOWN, N.J. (August 2, 2022)—Tabula Rasa HealthCare, Inc. (TRHC), a health care technology company advancing the safe use of medications, announced that it completed the previously announced sale of its PrescribeWellness business to Transaction Data Systems, Inc. (TDS) for an all-cash purchase price of up to $140 million.
LAFAYETTE, La., (August 2, 2022)—Viemed Healthcare, Inc., a provider of respiratory care and technology-enabled home medical equipment services, announced the additions of Michael Freeman as chief business development officer and Jeremy Trahan as chief legal officer and executive vice president of acquisitions and strategic transactions.
THE COLONY, TEXAS (August 2, 2022)—Anelto, a provider of remote patient monitoring (RPM) solutions, announced that health care sales veteran Chuck Washburn has joined the Anelto executive team as chief revenue officer. In this newly created role, Washburn is responsible for accelerating Anelto's revenue-generation strategy and sales execution. He reports to Mark Denissen, CEO. 
 

WATERLOO, Iowa & LONDON (August 2, 2022)—Belluscura, a medical device developer focused on lightweight and portable oxygen enrichment technology, announces that it has entered into a Group Purchasing Organization Product Supply Agreement for the supply of portable oxygen concentrators with VGM Group, Inc.
 

NETANYA, Israel (August 2, 2022)—Eitan Medical, a provider of advanced infusion therapy and drug delivery solutions across the care continuum, announced that it has earned International Organization for Standardization (ISO) 14001 certification for the quality management system for production of its range of medical devices including its Sapphire infusion pumps and the Sorrel wearable drug delivery platform solution.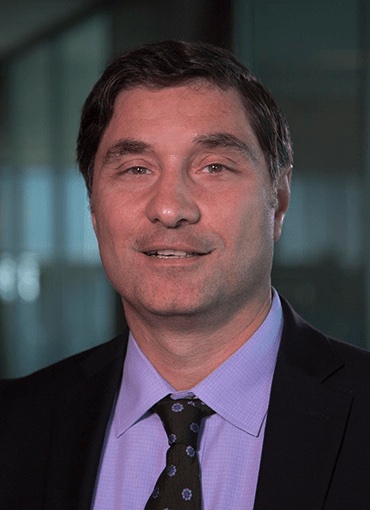 Technology in the homecare space is growing by leaps and bounds. New devices come out every day that promise to make aging in place easier for seniors. But, with all that technology, it's important to keep the person first.
BATON ROUGE, La. (July 28, 2022)—Second quarter earnings for Amedisys are down $6.3 million compared to 2021, the company said in a press release this week. The report covered the three-month period ending June 30. 
The company's adjusted earnings before tax, depreciation and amortization (EBITDA) were also down nearly 11%, from $83.8 million to $74.4 million.
TROY, Mich. (July 28, 2022)—Best Life Brands, LLC, a franchised organization that includes Blue Moon Estate Sales, CarePatrol, ComForCare, At Your Side Home Care and Boost Home Healthcare, ended the first half of 2022 with multiple awards and 48 additional franchise agreements awarded across all brands.
 

WASHINGTON, D.C. (July 28, 2022)—Bringing together home medical equipment (HME) leaders from around the nation, the American Association for Homecare (AAHomecare) Virtual Washington Legislative Conference offers providers and manufacturers an opportunity to advocate for HME policy priorities with members of Congress and staffers through Zoom-enabled meetings.
WASHINGTON, D.C. (July 28, 2022)—The American Association for Homecare's (AAHomecare) quarterly supplier number tracking sheet is now available with July 2022 data. 
WASHINGTON, D.C. (July 28, 2022)—Mobility stakeholders and patient group leaders are preparing for an expected opening of the National Coverage Determination (NCD) for seat elevation and standing systems for power wheelchairs.
LAS VEGAS (July 26, 2022)—Two senators have co-sponsored legislation that would prevent proposed Medicare rate cuts for home health agencies, and a companion in the House is expected to follow later this week, the National Association for Homecare and Hospice (NAHC) announced.
THE COLONY, Texas (July 26, 2022)—Anelto, a provider of remote patient monitoring (RPM) solutions, announced that Tina Null, MSN, RN is joining the team as chief clinical officer. She brings to Anelto decades of health care leadership experience as a leader of clinical operations as well as health information management and patient access operations in two large integrated health systems in the central Ohio area.
 

KANSAS CITY, Mo. (July 26, 2022)—Lifeway Mobility announced it has acquired Health & Comfort Equipment Service, LLC in Kansas City, Missouri. Health & Comfort has over 30 years of experience in the home accessibility industry in the Kansas City metro area, providing stair lifts, ramps and other accessibility solutions. This new partnership allows Lifeway Mobility to further expand its service offerings throughout Kansas and provide services in the state of Missouri.