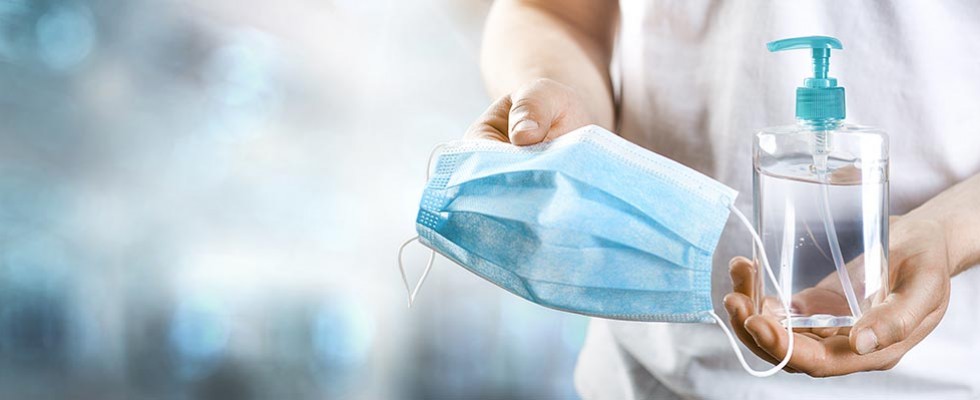 4 key training areas to keep up your organization's accreditation & important questions to ask
Wednesday, October 7th, 2020
Keeping employees equipped with up-to-date training is essential in an industry where new insights into a wide range of issues reshape how homecare organizations operate. In a homecare setting, it is vital that best practices are followed for the safety of health care workers and their patients.    
This is particularly important for organizations voluntarily working with an accrediting body, such as the Joint Commission, Community Health Accreditation Partner and the Accreditation Commission for Health Care. By electing to seek voluntary accreditation, these organizations demonstrate an enhanced focus on highly trained staff members who meet regulatory requirements and show they have heightened, self-imposed standards for client care.
Baseline requirements represent a starting point when setting goals for training programs. State and federal regulations and accrediting body standards are essential benchmarks, but additional training can also provide an opportunity to help health care organizations separate themselves from others in their space. Safety and competence are essential, but organizations that move beyond regulatory requirements can provide employees with more tools to better serve patients and clients.
Here's a closer examination of four of the most important types of training for homecare organizations, as well as questions those organizations should ask when striving to surpass baseline compliance from their training curriculum.
1. Initial Aide Training
As one of the most important elements of staff training, initial aide training prepares new home health, hospice or personal care aides to competently perform the tasks their role requires. Training topics and required hours vary by state, but accrediting body surveyors will review personnel records to ensure that initial aide training meets state and federal requirements for the services they provide.
During the past six months, social distancing and other protocols across many business sectors—and particularly in the health care industry—have brought homecare organizations new technologies to continue to educate new aides. The reduction of in-person classroom training has created challenges; it has also highlighted some innovative ways of achieving effective training in a remote learning setting.
For example, some states now permit initial aide training to be completed in a hybrid format, where classroom training is provided remotely and hands-on training and any required competency assessments are completed in person. This type of program allows organizations to mitigate risk to employees before bringing them into the health care setting.
A question to consider as you evaluate your initial aide training plan:  Is your homecare organization taking advantage of the flexibility your state may provide and of available technology when it comes to remote training courses?
2. Infection Control Training
Our evolving understanding of the epidemiology and treatment of the novel coronavirus highlights the need for up-to-date infection control training for not only front line workers but those charged with managing health care settings. From orientation to ongoing instruction and education, a consistent flow of information and training enhances the important work of homecare workers and the patients and clients they serve. Effective infection control training can ease employee anxiety about catching the coronavirus and enhance safety for everyone on all sides of the homecare equation, from managers to employees to clients.
Questions to consider as you evaluate your infection control training:
Has your organization's infection control plan been updated to address pandemic considerations?
Are you identifying high-risk staff to provide focused training?
Are you training staff on standard precautions and appropriate personal protective equipment use?
3. Emergency Preparedness (EP) Training
The COVID-19 pandemic creates a heightened need to re-examine your organization's compliance with EP requirements.
Questions to consider when evaluating your EP training:
Have your emergency plan and emergency preparedness communication plan been reviewed and updated within the last two years in accordance with state and federal requirements?
Have all new and existing staff received training on your organization's EP policies and procedures and their individual responsibilities?
Do your plans include pandemic considerations, such as ensuring that applicable staff is cross-trained so they can fill in should a colleague get sick?
4. Annual In-Service & Ongoing Training
Annual in-service training is another aspect of ongoing education driven by mandated training requirements. All certified organizations know that home health and hospice aides must receive at least 12 hours of annual in-service training (although some states require additional hours), with many organizations offering all staff annual education on patient/client rights and abuse prevention. However, there are opportunities to enhance this education with targeted instruction on quality improvement projects, patient/client population or provision of care deficiencies.
For example, if a patient has complained about an aide's patronizing language, is your organization providing additional training on cultural competency and person-centered communication? Are staff trained to meet the needs of patients/clients with Alzheimer's disease or related dementias? If staff burnout is becoming an issue, has your team received ongoing training on healthy coping skills and strategies for managing stress? Additionally, are your licensed staff members offered training to further their professional development goals and approved continuing education to maintain their licensure?
Questions to consider when evaluating your annual in-service and ongoing training:
How are your additional training programs being documented and tracked?
Do staff complete training in a learning management system, where completed courses are tracked automatically, or is training provided in person and documented on paper? Most states permit annual in-service training to be provided online or remotely, which can maximize employees' time spent in training.
Have your training records been checked to ensure all staff have met their year-to-date training assignments to satisfy accrediting body surveyors?
Putting It Together
Understanding possible deficiencies across your training programs creates awareness for managers—but also creates opportunity. While your training programs might be meeting the statutory requirements for accreditation, they may not be offering employees the most up-to-date and empowering training that will enhance their performance and their patients' well-being. Asking the right questions can help you calibrate your training programs so that they maintain employee competency and confidence in the homecare setting.
Want to compare your training program? Click here for results from a new survey.