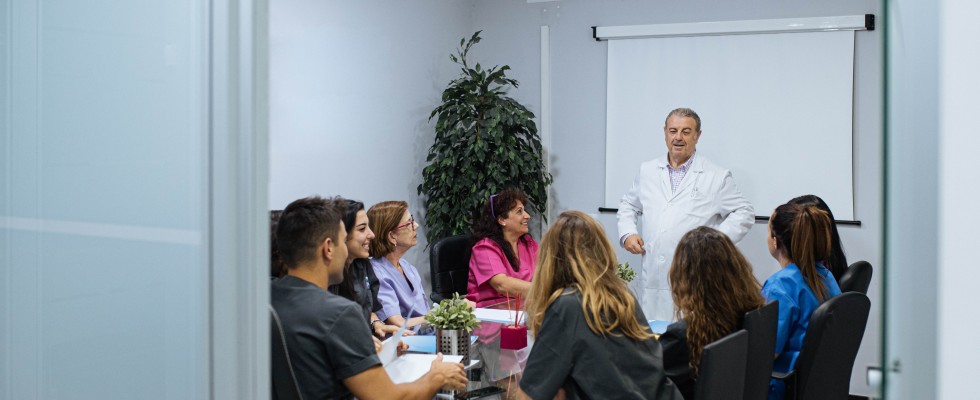 Findings from Relias's 2020 training survey
Wednesday, October 7th, 2020
2020 has been a year of changes. But what hasn't changed is the need for staff training and development. Relias, an online training provider for post-acute health and public safety organizations, conducted surveys in February and June on the training habits and impacts of organizations. The February survey had over 5,000 qualified respondents. The June survey had 4,549 qualified respondents and provided information on how the COVID-19 pandemic has affected training investment.
---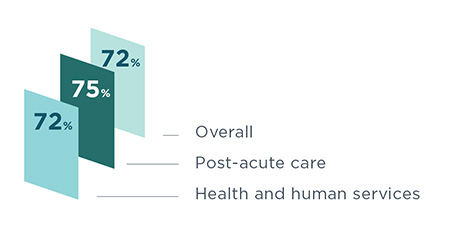 MOST TRAINING FOR COMPLIANCE PURPOSES
75% of post-acute care organizations completed training solely for organizational improvement during the last 12 months.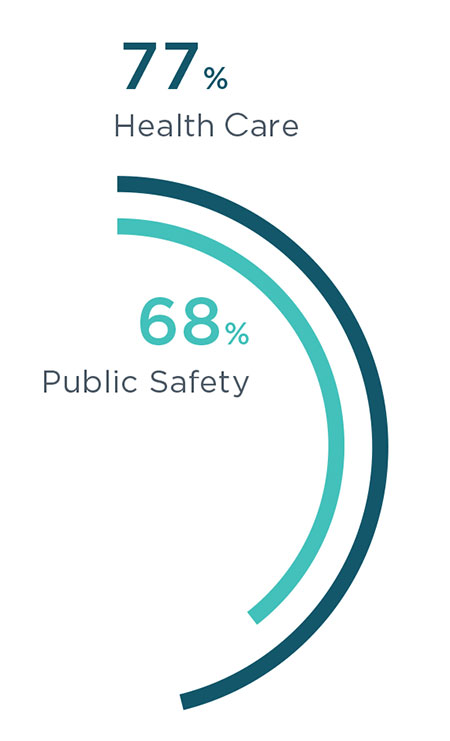 TRAINING EXTREMELY IMPORTANT FOR LICENSING &  CERTIFICATION REQUIREMENTS
77% of health care respondents said staff training is extremely important for licensing and certification.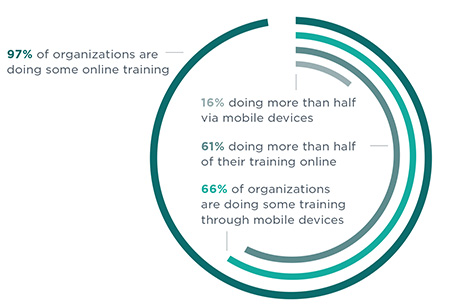 HEALTH CARE
97% of organizations are doing some online training, but only 16% have moved most training to mobile devices.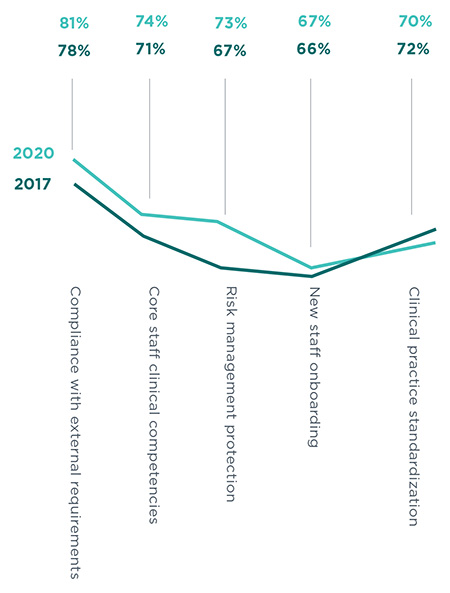 AREAS OF BUSINESS SHOWING IMPACT FROM STAFF DEVELOPMENT
81% of post-acute care respondents said training was important for compliance with external requirements.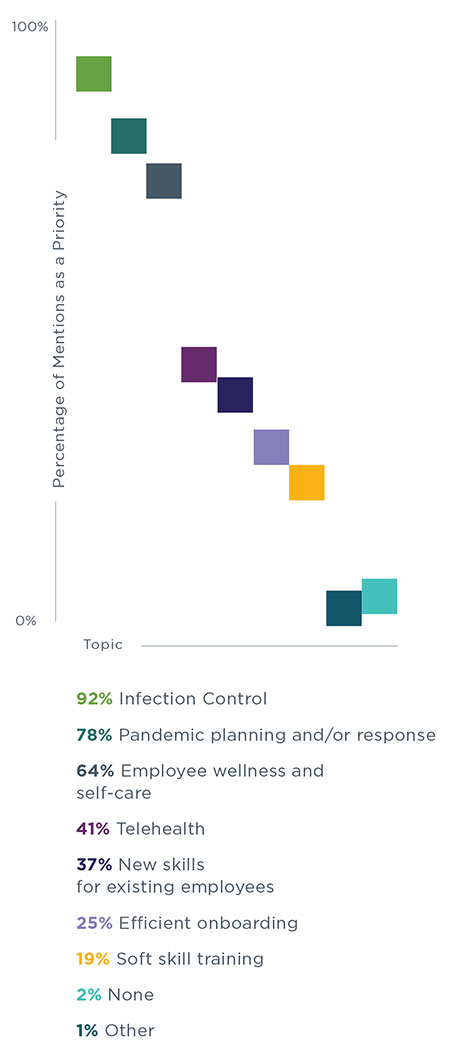 TRAINING TOPICS PRIORITIZED DUE TO COVID-19
During the pandemic, 78% said pandemic planning and response drove their training programs. Other topics that were prioritized include infection control (98%) and employee wellness and self-care (64%).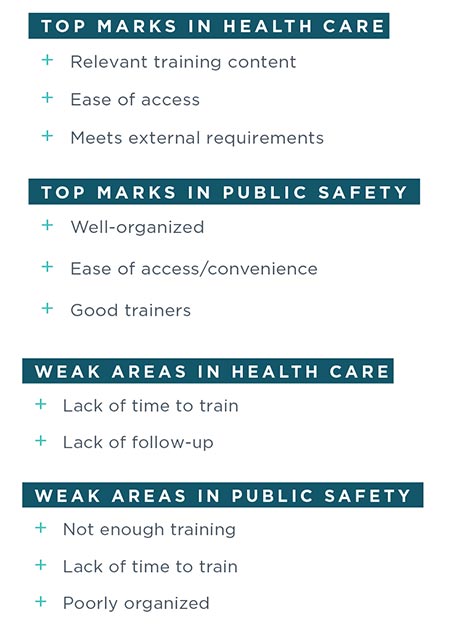 STRENGTHS OF TRAINING & DEVELOPMENT
Health care respondents said relevant training content for their staff and development programs was a strength. Lack of time to train was the top weakness.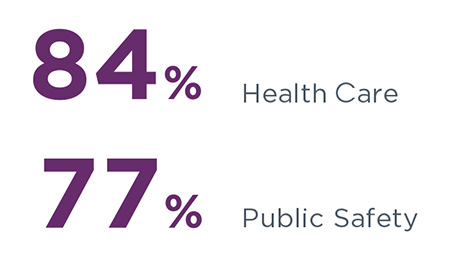 READINESS FOR ONLINE TRAINING
84% of health care respondents were prepared to deliver online training during the pandemic.