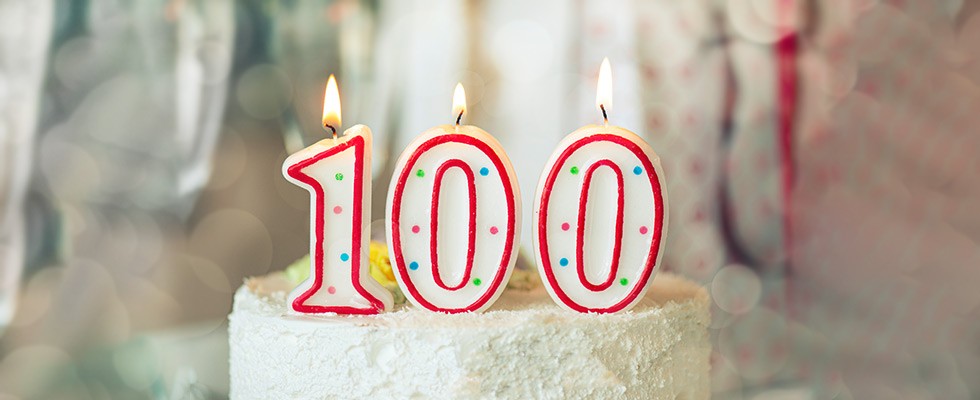 How this initiative is aiming to make 100 the new 80
Aging is something to be celebrated and studied, and SuperAgers aims to do just that.
Centered around uncovering ways to protect humans against age-related diseases and ways to improve the aging process, the SuperAgers Family Study is working to create a large biorepository for research into healthy aging. The study collects data from those who have lived to age 95 or more, and from their families.
"SuperAgers show us what is possible," said Sofiya Milman, principal investigator at the SuperAgers Initiative. "What we see here is that these longest-living people actually delay the onset of age-related diseases. So, by the time they're 100 years old, 50% of them are still healthy and have no manifestations of age-related diseases."
Age-related diseases include cancer, congestive heart failure, heart attacks, strokes, dementia and diabetes, which tend to present themselves in the last 10 to 20 years of the average 84-year life span. The SuperAgers Study seeks to find the key not just to a longer life span, but also to a healthier one, defined by more years of being disease and disability-free.
Interestingly, the study has found SuperAgers' backgrounds don't seem to matter; no matter their nationality, ethnicity or race, they all show a similar trajectory of delaying age-related diseases.
The study found the protection SuperAgers have from age-related diseases also seems to be inherited by their offspring, even if they share nearly identical lifestyle and environmental factors as non-SuperAgers.
"When SuperAgers were compared to this general population control, it was found that the SuperAgers were no less likely to smoke, no less likely to drink alcohol, to exercise more, to eat a low-calorie, low-fat or low-
salt diet," Milman said. "There were really no lifestyle differences between the SuperAgers and the general population—and yet the SuperAgers achieved this exceptional longevity."
This discovery led researchers to believe lifestyle is less important in combating age-related diseases and that other factors, such as genetics, play a larger role. According to the group, studies have been conducted for decades with different animal organisms showing a potential link between having lower levels of growth hormones in later life and longer life spans. With the SuperAgers study, the SuperAgers Initiative aims to see if the same is true in humans.
"The hope is, once we identify those biological pathways, then we will be able to translate those into interventions for therapeutics," Milman said. "You will see that our goal is really not to do gene therapy, but to guide us into rational drug design by identifying longevity-associated genetic variants in our SuperAgers."
Ultimately, the SuperAgers Initiative hopes to contribute to an improvement in the quality of life by developing these therapeutics to delay age-related diseases through direct discovery in humans—and for now, they're actively recruiting health elders to add to their data pool.
"We firmly believe that all the SuperAgers carry that secret for longevity, and the more SuperAgers we can study, the more we can understand what it is about them that allows them to age well," Milman said.
Those who wish to be a part of the SuperAgers Study can find study qualifications by visiting superagersstudy.org/en/superagers. Those who might not qualify for the study but still wish to be a part of the community can visit afar.org/superagers.