A Q&A with Leeza Gibbons on her 60th birthday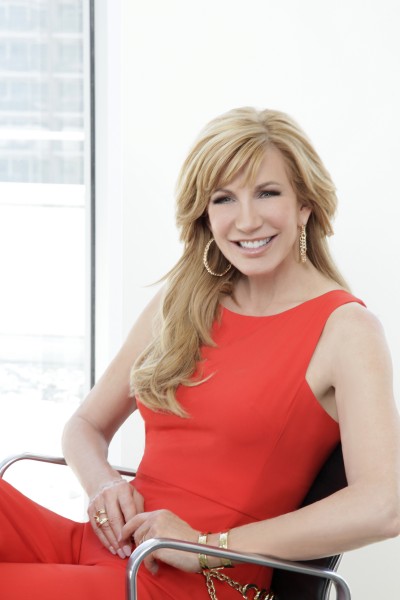 Leeza Gibbons

Editor's note: This is a special extended edition of an interview with Leeza Gibbons, which originally appeared in our June 2017 issue. Please enjoy.

What does turning 60 mean to you?
As birthdays go, 60 is a big one. It's not like I didn't know it was coming, but when it arrived for me, it felt like it was way ahead of schedule! One day it seemed I was telling the world how I was "fabulous and fearless at 50," and in an instant another decade was gone.
While it came quickly, I'm embracing turning 60, and with the celebration I just had, who wouldn't? My husband arranged for a surprise three-day getaway to a Santa Barbara resort with about 18 of my dearest friends. We laughed, we honored the journey and we really took time to be present with each other. With each decade comes the opportunity to redefine yourself and your priorities, and my sixties will bring new adventures, life challenges and opportunities to learn and to live. Aging no longer means winding down and I'm looking forward to it.
How does it feel to be a part of the baby-boom generation? How do you view this generation shaping the world today?
Baby boomers are shaping the definition of aging and knocking down the stigmas around it. Aging today is much different than it used to be and for baby boomers turning 60, slowing down seems decades away.
In looking at prior generations, reaching 60 meant downshifting and settling into the golden years, but older populations now are still achieving, learning and reaching—often tackling new and different careers that can even require different kinds of education. There's no settling involved, there's hardly time for a pause. My friend Suzanne Somers told me at my birthday dinner that the 60's are the sexy years and if she's any indication, I believe her! She just entered into her seventh decade and she is still performing to sold-out crowds and selling record-setting numbers of products—and she looks incredible.
Now, people have the ability to age successfully with the rise in technology, resources and health care innovations available, and, more importantly, have the power within themselves to make it a positive experience. It's a positive shift that will benefit younger generations, like millennials, as they age.
How do you see baby boomers cooperating with Gen-Xers and millennials within the workplace?
Everyone learns and communicates differently, even more so across the generations. Regardless of age, the desire to grow and learn is always there—and each generation has their own skills and perspectives to bring to the table. Keep an open mind to differences, be willing to learn and be willing to teach.
Baby boomers and millennials can all learn from each other and share different ways to achieve the best possible outcomes. In my effort to help support family caregivers, I work closely with many talented young people in their twenties. They have contributed great ideas about social media campaigns and data collection, even showing us better times of day to post stories and better hashtags to use. They have found our input meaningful when it came to what they deemed "old fashioned things" that really worked, like looking someone in the eye when you shake their hand and sending a hand-written note after a meeting to follow up.
If you could give a piece of advice to someone in a caregiving situation, what would it be?
Caregiving requires not only showing up in your own life, but showing up in an aging parent's and playing a lead role—assisting in care, appointments, medication, etc. It requires a new skillset and takes coordination, which doesn't happen overnight. My advice is to find patience within yourself and use a system that works for you and your loved one.
Forgiveness is also important to remember—especially for a caregiver who may not be the only one in their aging loved one's life. Everyone has a different caregiving role to play and everyone has different limits, emotionally, socially and physically. What works for one person, may not work for another and it's important to remember this as you work together as a team to care for your loved one. Perfection is not the goal. Progress is.
How did you decide to partner with Philips Lifeline?
Knowing that my dad lives alone, we worry. When he was diagnosed with heart disease, we needed to make sure he was protected before a medical emergency happened. When my dad suffered a heart attack at home, he was unable to reach the phone and call for help, but thankfully, he was able to get access to help quickly through his Lifeline help button. The response associate that answered dispatched an ambulance to get him to the hospital for the immediate care he needed. Without Philips Lifeline, my dad may not be here today.
My dad now has Lifeline with AutoAlert fall detection. AutoAlert will automatically place a call for help if a fall is detected, even if he is disoriented or unconscious and he can't push his help button. Philips Lifeline helped save my father's life and gave my family peace of mind knowing that access to help is there for him 24/7 when he needs it most.
It's really all about aging safely and independently. That's what's important to my dad and me about the partnership I have with Philips Lifeline. Both of us want to get the word out to seniors and caregivers about the services and devices that are out there, and raise awareness around healthy aging. Connected health solutions are becoming more popular and advanced, and things such as medication alert services and medication dispensing solutions are saving lives every day.
What is one piece of advice you would give to your younger self, looking back from age 60?
My biggest advice is to get things off your bucket list and into your life. Don't wait for anything to be perfect or focus on what's lost—look ahead towards what's left. Take chances. Remember, also, to prioritize being present. This advice goes to everyone, but is so important for caregivers. As my mom would say, "Show up, do your best, let go of the rest."
What is a fun fact about yourself?
I've parachuted out of a plane in Texas, hang-glided off the cliffs of Rio, hot air ballooned in Morocco, parasailed in Peru, climbed the great wall of China, been scuba-diving in New Zealand, heli-skiing in Canada and many more high-risk adventures—but I'm still afraid of frogs!