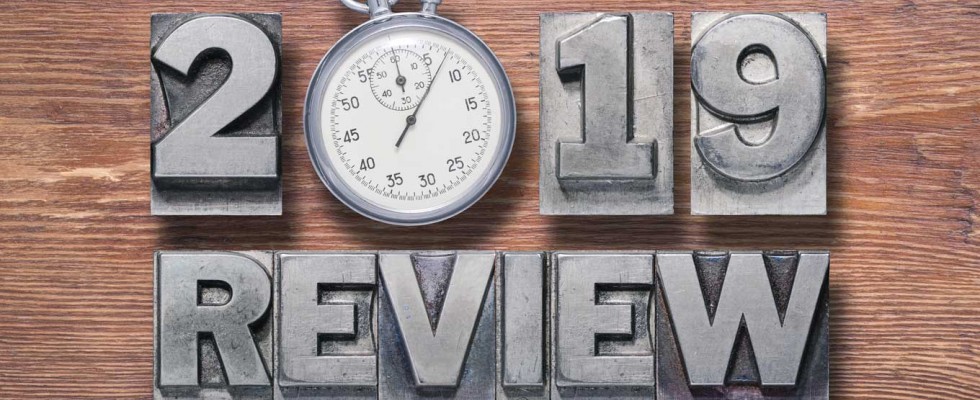 Round 2021, PDGM & better business processes led the way
Tuesday, December 17th, 2019
2019 was a busy year for the homecare industry, packed with policy and regulatory changes. HomeCare readers stuck with us through them all. We compiled our most popular articles from both the magazine and our news coverage here. Now we're preparing for 2020, when we'll continue to monitor the big changes and bring them to you.
Current Health Co-founder and CEO Christopher McCann broke down the new home health payment model in our January State of the Industry coverage. At the time, the proposed behavioral assumption rate cut was 6.2%. (It would be finalized at 4.2%.)
In May, Corrinne Kuypers-Denlinger of Quality in Real Time shared how agencies can increase their reimbursement under the Patient-Driven Groupings Model (PDGM) through correct OASIS coding. With the behavioral assumptions CMS is making, it is vital that agencies code accurately and correctly every time.
In April, the home medical equipment (HME) industry was shocked when the Justice Department charged dozens of DME companies with fraud. The scheme covered judicial districts in South Carolina, New Jersey and Florida. The fraud exploited telemedicine technology for unnecessary referrals for orthopedic braces.
Remote patient monitoring is a topic with increasing revenue potential. In April, Jared Snider, CEO of CareTime, analyzed the new billing codes available for the technology as well as the possibility for expansion.
The bidding window for Round 2021 of competitive bidding opened July 16. Cara Bachenheimer provided six must-dos for providers before the bid window closed in September. Did you bid?
Axxess Executive Vice President David Merk details the reimbursement changes in PDGM. The model's baseline payments depend on the clinical grouping for each patient in a home health agency—whether community or institutional, early or late, impairment level, etc.
The Centers for Medicare & Medicaid Services (CMS) announced the end of the Medicare Provider Enrollment Moratoria on Jan. 30. The goal of the moratorium was to combat fraud, waste and abuse in Medicare, Medicaid and the Children's Health Insurance Program (CHIP). A moratorium on new home health agencies had been in place in Florida, Illinois, Michigan and Texas since July 2013.
The 21st Century Cures Act requires state agencies to implement a system of electronic visit verification (EVV) for personal care services and home health care provided and reimbursed under Medicaid. The EVV mandate is ensure that people get the care they are promised and to cut down on fraudulent care claims.
On July 29, CMS released the ERSD/DMEPOS proposed rule. The rule contained three distinct regulatory proposals affecting the DME industry, including streamlining pre-claim submission rules, new methods for Medicare fee schedules and a new change of ownership process for competitive bid contractors.
Oxygen customers are allowed 36 months or three years with their equipment before it is required that they recertify their disease state. Providers must be aware of exactly when that rental period starts and when it has the potential to restart—and why—to better serve their patients and avoid compliance headaches.