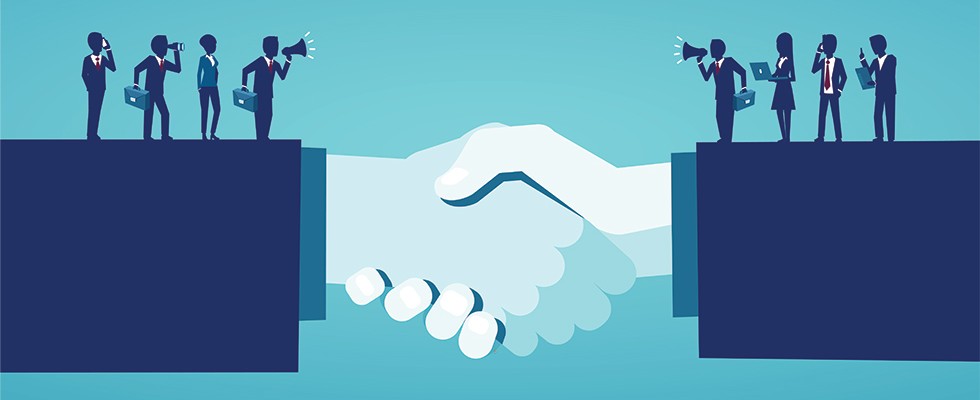 Tuesday, December 13, 2022
As we approach the end of the year, let's examine some of the most significant factors that affected mergers and acquisitions (M&A) in 2022 and will likely affect transactions and operations in 2023 home health, hospice and home medical equipment (HME).
1. Macro conditions: More significant macro conditions are increasingly affecting micro conditions within the homecare market. Such macro conditions include inflation, employee turnover, the slowdown of the economy and even the Russian invasion of Ukraine. These and other conditions will contribute to a reduction in the number of homecare transactions we anticipate seeing in 2023. Expect the figure to be a sharp falloff from the substantial number of deals seen in 2021.
2. Compressing valuations: Valuations have been on a wild ride. In 2021, we had a frothy market with over-the-top valuations and some crazy outliers. Valuations were at a full boil—with water spilling over. In 2022, we've had a steady, high boil but no spillage; valuations have compressed. For 2023, expect to see a consistent, medium boil brought on by additional compression. Valuations will come down, but only slightly. They could essentially return to their pre-pandemic normal next year.
3. Above-market outliers: In 2021, most homecare companies sold above historical market valuations. In other words, what would typically have been considered outliers became the norm. This year, maybe half of all transactions meet this outlier definition. In 2023, we expect to see some outliers, but companies that sell above market are likely to possess some distinctive attributes that buyers greatly desire.
4. Deal scrutiny: Buyers and their lenders are more closely scrutinizing seller businesses. We've seen this level of scrutiny pick up as of late and expect it to increase further in 2023 because of factors that include higher interest rates and the tightening of the credit markets.
What does this increased scrutiny mean for sellers? It essentially translates to more time for due diligence and a magnifying glass applied to the company's historical financial performance metrics and contracts. Buyers and their lenders increasingly want to know, on a per-client or per-patient basis, precisely what services a company is offering. What's the reimbursement for a single client or patient? How long have they've been a client or patient with your business? How long do you expect the client or patient to stay with you? Buyers and their lenders are working to learn everything about the revenue cycle for all clients or patients. The scrutiny is precise, and it means that a transaction will require more work, more time and the delivery of more documentation and supporting information. Whereas a transaction in 2021 may have only required 60-day due diligence, you're now looking at 90 to 120 days.
5. Consolidation: Industry consolidation will continue in 2023, but at a more deliberate pace than we've seen the past few years. That will be attributable to due diligence taking longer and bankers being more cautious. There are buyers with a strong appetite for acquisitions, but they will be more methodical with those transactions.
There has been such a feverish level of consolidation over the past few years that we now have acquiring companies with good scale finding ways to improve by leveraging their economies of scale. We can expect some of the larger companies to gain more profit and put more distance between them and smaller competitors because they are taking advantage of their size.
6. Wage and labor pressures: We expect to continue to see the upward wage pressure we're experiencing in 2022 carry into 2023. The labor shortage is also not going to abate any time soon. There's significantly more supply than demand for non-college graduate types of work. That's going to continue into 2023.
7. Supply pressures: The supply chain is looking like a mixed bag for homecare. On a positive note, HME companies are regaining access to products such as CPAPs and ventilators. This is relieving some supply chain bottlenecks and pressures.
Unfortunately, we're unlikely to experience much, if any, relief on the cost side soon. Health care providers should expect to see higher costs for goods purchased as manufacturers pass along the higher costs they've been incurring associated with shipping, wages, inflation, fuel and other expenses. Hopefully, we'll see some of these pressures alleviated during 2023 as inventory levels come under control.
8. New companies: In any given year, there are about 300,000 new business entities created and new entrepreneurs coming into the market. In 2020 and 2021 (and likely 2022), that figure surpassed 600,000 a year. Many of those are new health care companies, and some are new homecare companies. Today's new companies tend to be tech-savvy, tech-forward and innovative. They usually run lean and are highly efficient. As these young companies begin to mature, we may start to see some of them exert their presence in 2023. Such competition will push mature companies to improve operations and find ways to differentiate themselves.
9. Tightening reimbursement: As we are already seeing happen, the Centers for Medicare & Medicaid Services (CMS) is starting to pull back on some of the generous allowances it issued during the pandemic. CMS is also considering recouping up to $2 billion in payments made in 2020 and 2021 that the agency now views as overpayments.
On top of these significant financial developments, at some point CMS will also stop overlooking certain regulatory and documentation requirements that received a pass during the pandemic. This is going to require businesses to spend more time and resources to ensure requirements are met.
2023: Expect a Good Year­—WithSome Challenges
Based on everything we're seeing in the homecare, including what's discussed above, it seems like 2023 should be a good year for the market. It will essentially look like a return to pre-pandemic normalcy, with some new opportunities and challenges. For small, independent health care companies, 2023 may be a big year for big decisions.
The combination of significant consolidation activity with savvy newcomers maturing will put more pressure on small independents to find ways to compete. If these businesses hope to remain viable and competitive, they need to be more innovative and agile, and their owners need to be better businesspeople than ever before. For owners unsure if they want to or are unable to put in the additional work, proceeding with a sale may be in their best interest.