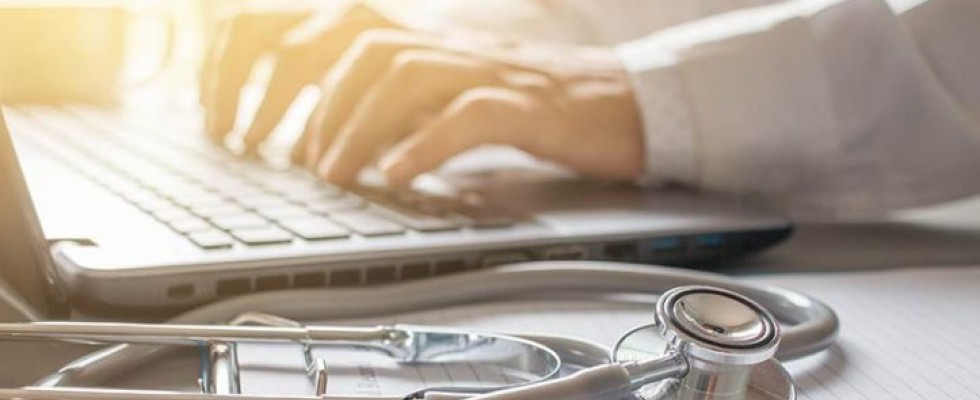 Remote monitoring plus machine learning
Wednesday, September 5, 2018
The future of home health will be a daunting journey during the next few decades as the industry faces challenges never seen before. The landscape looks like this:
Many boomers are about to enter their 70s.
 
People prefer to age at home.
 
Health care spending is a major economic problem.
 
Care in the home is much less expensive than in a facility.
 
Value-based pay is here to stay.
 
The caregiver shortage is by far the biggest challenge to home health—it will only get worse.
 
One percent of patients account for about 33 percent of health care spending, and 6 percent account for about 66 percent of spending.
 
In short, there is about to be huge demand for care, a short supply of available care, not enough money to pay for care, and managed care organizations (MCOs) will be scrambling to measure everything in order to extract the most value from every dollar. The consequences of this rising demand are extraordinary, and finding a credible solution is mandatory.
What if remote patient monitoring, also referred to as RPM, could be combined with machine learning predictive analytics? What if an algorithm could predict a negative health event before it happened, so appropriate intervention could prevent the hospital admission?
Patient Data and Prevention
Imagine a remote monitoring system that utilizes Bluetooth devices to measure a half-dozen vitals daily: blood oxygen, weight, blood pressure, pulse and blood glucose, and information about the care plan. Patients simply need to take their own measurements on a daily basis—a five-minute daily commitment on their part.
Individual measurements are automatically uploaded via Bluetooth in real time and fed into an algorithm that acts as a digital physician. The magic happens not when there is a dramatic change in any one category; instead, it happens when there is a combination of subtle changes in multiple categories.
Take for example a congestive heart failure (CHF) patient who experiences a slight drop in weight, accompanied by a slight increase in blood pressure and drop in blood glucose. A human may not be able to discern any reason for alarm, but an algorithm may know that there is an 80 percent risk of a hospitalization within the next 48 hours, based on previous cases.
That algorithm could then calculate a risk score and alert the members of the care team—physicians, the home health agency, family members and the patient themselves. The next step would be to take preventive measures to prevent a negative health event rather than letting nature take its course.
This experiment exactly was carried out in Toronto over the course of a two-year study with Southlake Regional Health Centre. The study was completed with a chronically ill set of patients—chronic obstructive pulmonary disease (COPD) and congestive heart failure (CHF).
Four Key Findings from the Study:
1. Remote patient monitoring did successfully keep patients out of the hospital. There was a reduction of emergency room trips by 73 percent and a 64 percent reduction in their hospital admissions.
2. The number of patients who needed at least one hospitalization dropped by 35 percent from 57 percent to 22 percent.
3. Over a three-month period, remote patient monitoring costs were $50,000, but the savings in reduced hospital visits amounted to $150,000—a 300 percent return on investment.
4. Patients learned to better self-manage their condition. Their post-study usage of the health system was 65 percent lower than their usage prior to the study.
Unexpected Study Results Included:
Beyond the Study
Gender was a major factor in readmissions—men were 3.5 times more likely to be hospitalized and twice as likely to have multiple emergency room visits.
 
Of all the vitals measured, it was the patient's weight that was the strongest predicting factor in hospitalizations.
 
Remote patient monitoring has been shown to reduce expenses and achieve better outcomes at the same time. While the focus of this study was on COPD and CHF patients, the benefits of RPM and predictive analytics can be applied to other conditions.
The most encouraging finding from the study was the discovery that the patients did not return to their pre-study baseline. They learned how to be better at caring for themselves and that their conditions are largely controllable with the right education and habits.
Imagine a world in which we do not even have to rely on the cooperation of the patients. Instead of a Bluetooth scale, the patient's bed can serve as both a scale and a wearable device can track vitals.
As we move into the internet of things era, devices can track what needs to be measured in an invisible manner.
For that matter, intervening care can also be somewhat automated with medical device implants. For example, a cardiac monitor could be implanted as an outpatient procedure and linked to a smartphone so that a patient can not only monitor a heartbeat in real time, but can also gamify a healthy resting heart rate and can have alerts triggered to notify the appropriate parties in the event of a negative health event, such as texting emergency contacts or dialing 911.
While no technology can replace face-to-face visits, remote patient monitoring can allow health systems to prioritize limited resources and provide the greatest amount of care for the greatest number of people. That means more people aging in place, less stress placed on hospitals and other health system facilities, less wasted money and a happier population. This is the future of health care.