Neal Kursban on taking his family's nearly 50-year-old business into 2018
Friday, September 1, 2017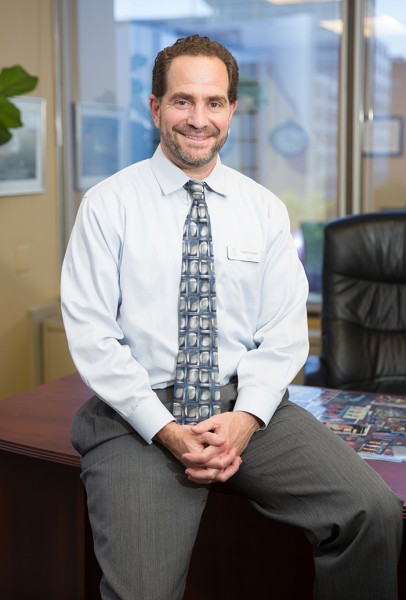 Neal Kursban, President, Family & Nursing Care
Family & Nursing Care, a private duty company, based in Silver Spring, Maryland, will begin its 50th year of caregiving in 2018.
Since the company's start in 1968, Founder Sandy Kursban has transitioned the business to her children Neal and Mindy. With myriad newcomers entered the homecare market every day, HomeCare asked the Kursbans how their company stands out, as well as gained the insights below from President Neal Kursban.
What was the biggest challenge of taking over the business from your parent?
Becoming the leader I've evolved (and continue to evolve) into was my biggest challenge in taking over the business. My mother, Sandy, had successfully built and led Family & Nursing Care for almost 30 years before I joined the company. Initially, I spent a lot of time learning my mom's way of doing things because it had all worked so well. However, because I had worked outside of the company, went back to school to get my MBA, and am my own person, I eventually came to terms with my own personal style of running the company. The constant throughout the transition has been and will always be to stay aligned with the company's original shared vision and guiding principles.
How do you manage the stress of running a health care business?
The first is to be extremely conscientious and aware of who we hire. There are certain qualities that can't be taught—attitude, passion, determination—to name a few. By spending the additional time and effort to be sure that the people we hire have the innate qualities for which we are looking and are the right fit for our company culture, we are able to alleviate one of the biggest stressors of running a business—worrying whether we have the right people.
The second way I manage stress is that I take one day a week to work remotely with no business meetings. This is my time to catch up and to proactively address projects and ward off any potential issues. Even if things build up during the week, it is reassuring to know I have this day carved out for myself, so that I know I can stay on top of things.
It never ceases to amaze me how important maintaining a work/life balance is. Recently I was at the beach with my entire family—my sisters and mom included. We spent time at the ocean, played hours of board and card games, had family dinners, but never, even once, discussed the business. We are a family first, and understanding that and setting that limit has worked effectively for our individual and company success.
How do you approach the end of the year with the business and your staff?
On a monthly basis, I take stock of where we are as a company, to help ensure we stay on track and meet our goals throughout the year. As we approach the end of the year, all staff reviews are completed, budgets are submitted and the coming year's goals and plans are approved. We all work hard and smart; and it is important to me that we recognize the caregivers and our staff for their efforts. By the end of the year, we take time to celebrate our achievements. We give out bonuses, have a huge caregiver holiday party, and an office staff holiday party full of fun and gifts.
As the year starts, we retain the services of a strategic business consultant to help facilitate an offsite annual meeting with the executive team, where each executive summarizes their greatest accomplishments from the previous year, and we spend the majority of our time deciding and prioritizing the company's goals for the year.
What are your predictions for the industry?
Family & Nursing Care is unique in that we offer both the independent contractor and employee models of homecare services. The option to choose is becoming ever more important to consumers; needs, budgets, insurance and circumstances vary widely; one size does not fit all, and home care companies need to be responsive to this. I believe more companies will begin to offer the dual models of choice, and look to Family & Nursing Care as an example of best practices in doing this.
Read HomeCare's full article here.