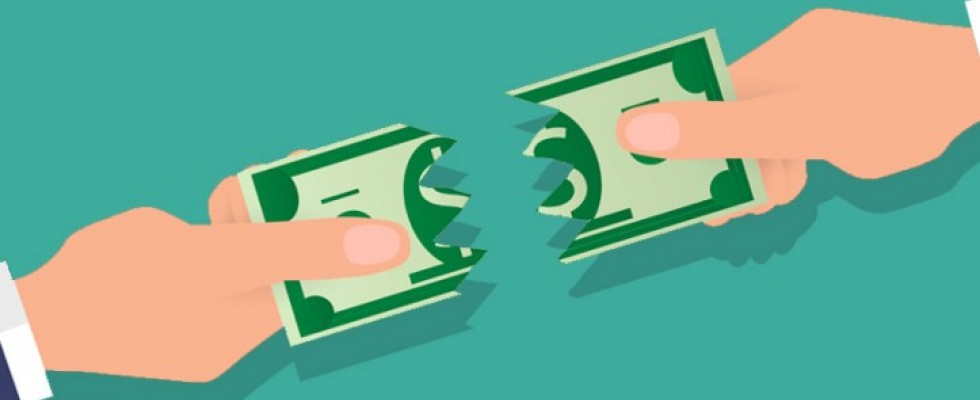 The split of Patient Home Monitoring into two companies will better serve patients with complex conditions and makes economic sense in challenging times
Thursday, March 2nd, 2017
PHM is evolving into two different companies, Viemed and Apparo, partly out of necessity and partly due to a culture clash caused by two very different payment models.
The stepping down of Michael Dalsin and Roger Greene in the summer of 2015 sent the stock into a downward spiral and created an irreconcilable internal conflict of the major stakeholders. This internal conflict and dual vision has resulted in a split with shareholders receiving one share of each surviving company. As a shareholder, what does this mean going forward?
Each company will be operating independently with its own management, operations, billing and strategic direction.
Viemed will be operating out of Lafayette, Louisiana, with Casey Hoyt and Mike Moore at the helm. I have previously expressed my utmost confidence and trust in their management ability, and stand by that today. If not for their drive and talent over the past year and a half, PHM would be in a very different place than it is today. They will continue to use a very effective spoke-and-hub system growth model focusing on noninvasive ventilators and population health on targeting high service respiratory patients. Hoyt and Moore have implemented a low-cost organic growth model that has resulted in the third largest ventilation company in the United States (according to the Medicare Freedom of Information Act). The downside to this approach is that they are beholden to a single payer model. However, this targeted approach model is currently the most effective approach to the HME market, with countless private equity backed providers proving the effectiveness of delivering returns to LPs.
Apparo will be operating out of Kentucky, and is led by the former operator of Patient Aids, Greg Crawford, PHM's current COO. Apparo will have a more traditional brick and mortar, full-line approach. That means Apparo, unlike Viemed, will offer a full range of HME products, similar to the approach of Lincare or Apria, but with an even broader range of products, namely in the mobility market. The downside to this one-stop-shop approach is that they will need to provide certain products that are not profitable to meet their referral sources' expectations. This is the same model they previously used during PHM's rapid growth period of 2014–2015, which yielded impressive stock price results. Offering the full-line is a more difficult approach that requires a high level of integrated efficiencies, which the current PHM management team executed during the last year. Unfortunately, it generated a poor stock price performance.
While both companies have their advantages and disadvantages, they have spent the past year tightening down their operations out of necessity. Each company will come into 2017 operating lean as a direct result of the reimbursement challenges they faced in 2015 and 2016. However, the future of Medicare reimbursements looks promising.
For Apparo, the Cures Act went into effect on December 13, 2016. Seen as a promising first step, the Cures Act rolled back the clock six months on the effects of the rural Medicare competitive bidding cuts. This will create a short-term windfall for Apparo, but more importantly will create an impetus for overall systematic change for the Medicare competitive bidding program. Both the House and the Senate, with their vast approval, have sent a message that competitive bidding is unsustainable.
This development lays the groundwork to further the Breath Act, a vent reform bill that seeks to preserve access to ventilators for Medicare beneficiaries. The Beneficiary Respiratory Equipment Access and Transparency to Home Ventilator Care (BREATH) Act of 2016, introduced by Sens. Bill Cassidy, R-La., and Chuck Grassley, R-Iowa, seeks to establish policies and standards for appropriate use of ventilators in consultation with medical experts and to increase reimbursement rates for home ventilation by 20 percent.
In response to a spike in the use of non-invasive vents, CMS has made sweeping changes to the product category, including reducing the number of codes from five to two and reducing reimbursement by about 33 percent.
I expect both Viemed and Apparo to start up the acquisition machine again, especially Apparo. The HME market remains highly fragmented with many low-cost acquisitions to be had. I expect both companies to take advantage of this. Additionally, I suspect that both will energize their public voice and have more frequent communications with their shareholders.
Obviously, all the aforementioned factors contributed to the stock's value decline over the past year and a half. Going in to 2017, the vast majority of the negatives might be mitigated, and Medicare reimbursement, has the possibility of coming full circle. Early in December the Trump administration announced that Tom Price, R-Ga., will serve as Secretary of Health and Human Services.
Price, who is also a physician, has been a long-time champion of the HME industry. In the past, he has introduced several bills to limit or repeal the scope of competitive bidding and has also introduced a bill to create an alternative called the market-pricing program. Rather than forcing companies to bid against each other to reach the lowest possible cost, Price's system will allow the government to assign winners based on a judgment of who deserves to win the business.
Even more importantly Price understands the fundamental basics that providing services in the home is significantly cheaper than in an acute care setting such as a hospital. The hope is that he will stop the Medicare practice of reducing or limiting access to equipment through various methods in an effort to save on Part B expenditures. This practice has led to dramatic increases in Part A expenditures. From the perspective of the HME industry, this is the equivalent of having "one of our own" on the inside. This should have a direct positive impact on both Viemed and Apparo.
With the political shift seeming to favor the homecare market in a way that hasn't been seen for many years, both Viemed and Apparo, with their new focused approaches, may be in the right place at the right time to take advantage of market conditions.