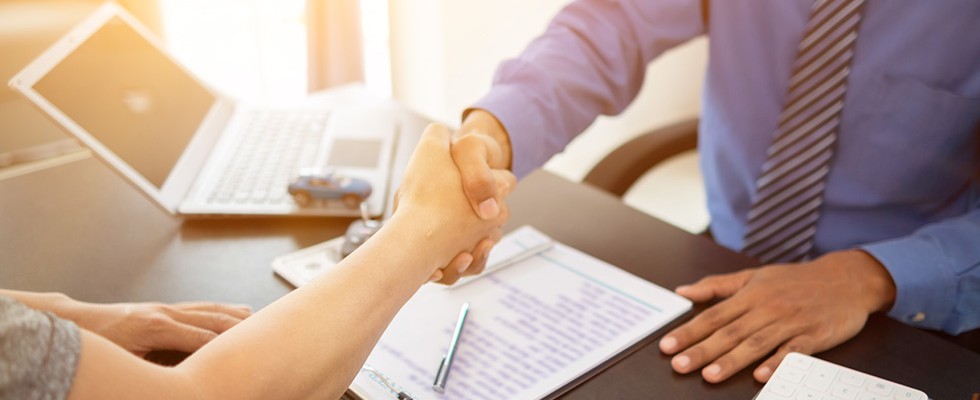 The theory of the slight edge
Early in my sales career, I committed to outworking the competition, only to realize the great ones worked just as hard. It occurred to me that if I continued to work hard but also focused on small actions that none of my competitors were doing, the cumulative effect would be considered a sizable enough differentiator to secure their business.
This pivot to serving customers in small ways made a huge difference in my career, and, for home medical equipment (HME) retailers, your customers will also value and remember the little things you and your staff do for them. The impact to store revenue and loyalty to your brand will be amazing.
Here are 10 examples.
1. White glove delivery has a high perceived value.
You likely already deliver beds, lift chairs and other products, so try substituting what you currently call a "delivery fee" with language like: "We offer white glove delivery for a nominal fee. It includes inside delivery, removing any trash and debris, assembly and providing in-service education so you understand everything about the product." The way you frame the narrative around the delivery fee impacts buying decisions. They will likely start asking other resellers if they offer white glove delivery and return to buy from you.   
2. Walk with your customer to their vehicle & carry the product.
This provides an extra few minutes to get to know the customer, and you will likely uncover additional items they will need in the near future. It is a small act of kindness that means a lot to seniors or those with a medical condition.
3. Avoid buyer's remorse regardless of your posted return policy.
Never allow a customer to regret buying from your business. This can be painful, but it's well worth the cost, as it promotes goodwill and maintains the customer relationship. Accept the return with a smile and the customer will be back. There are always exceptions, but resisting a return can lead to poor online reviews and negative word of mouth. Plus, the loss to business is hard to measure and not worth the risk.
4. Customer names matter.
Be sure to ask for their first name after you greet them with a warm hello and a smile. Most of us don't mind providing our first name, so introduce yourself, thank them for coming in and start a casual conversation. Use their first name a few times during their visit as this will form the basis for a strong customer relationship that transcends price points, product failures and other threats. You will notice customers using your first name back, and now they are a referral source who will send those they know with, "Visit _____ and ask for ____, and please tell them I sent you."
5. Maximize your revenue per square foot.
The showroom isn't your only option: Outdoor sidewalks, vans and vehicles, windows, ceilings and more offer usable space. Even the back of the building may provide strategic space to advertise. Customer restrooms and dressing rooms are additional traffic areas to be used to promote products or even a community service notice, as subtle and positive messages make an impact.
6. Eye level is buy level.
Keep high volume and margin products at customer eye level. Make sure window and floor displays are at eye level and use lower space for heavy products and higher space for slow-moving products that are lighter. Counter displays work great since they are typically at eye level. Counters are great areas for cross-merchandising as well.   
7. Refresh the store often.
Keep up with the seasons by using a merchandising calendar. Longtime customers will stop by and comment on all the new items in the store when all you did was rotate products around. This includes counters, end caps, windows and signage. Using free-standing spinner racks on casters provides needed flexibility in moving around the store. Fresh flowers and plants near the entrance can elevate the mood for customers and might provide joy and brightness in what could be considered a stressful visit to buy medical equipment.
8. Develop a customer loyalty program to reward your frequent shoppers.
Punch cards or stamps work well; with every $50 or $100 spent, the card gets marked and at some point, they get a 10% discount on their next purchase. It isn't the 10% that matters to the customer, but the act of being rewarded for being a loyal shopper. Plus, it may sometimes increase order size.
9. Where people park matters.
Employees, including the owner, should never park near the building or in the best spots. Make sure you have plenty of handicapped parking spots available, especially in this business, and speak with the landlord if you need more.
10. Lighting represents an affordable opportunity to improve the showroom.
Brighten up your space from the inside and outside. The approach should be no different than in the home, where lighting is used to highlight artwork or furniture. LED track lighting and spotlights are great accessories that can help make the showroom shine and bring attention to higher price point items such as lift chairs, power mobility, compression stockings and more.
Upgrade your lights and have every bulb working and on. Too many stores have old fixtures in place and lights that are dim or out. That kind of darkness gives off a negative vibe, as the shop appears to be closed from the outside. Poor lighting can also be a safety issue, especially for customers with limited mobility.
Our HME future is bright! Good selling!