The new CEO looks to build momentum
Thursday, October 26, 2017
Mediware Information Systems Inc. announced in late July that Bill Miller joined the company as chief executive officer. Miller most recently served as CEO of OptumInsight at Optum, a subsidiary of UnitedHealth Group, the largest health services company in the world. In his new role, Miller will work closely with Mediware's management to build and accelerate the company's platform, further expanding its footprint in the alternate care and human and social services markets. He succeeds Kelly Mann, who joined the company as a CEO in 2007.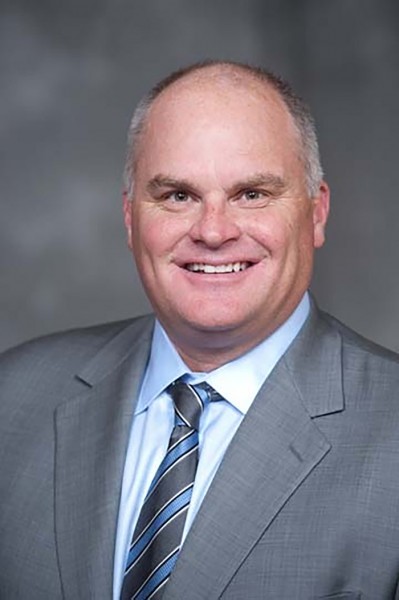 Bill Miller is the new CEO of Mediware Information Systems Inc.
Miller brings to Mediware more than 20 years of experience in the health care and technology sectors. While at OptumInsight, he led the company to unprecedented growth, seeing its revenues expand from $1.5 billion to over $5 billion and driving tremendous growth in the payer, provider, life sciences and analytics market places.
"I came from Optum because companies such as Mediware are a great platform for future growth in a market that is not currently well served—older adults," Miller explains. "When you get to meet the people and the engagement between the company and the clients, you see they aren't just in it for the money, and I want to be a part of that. Health care isn't always fun. This is the part I find terribly rewarding."
"Having spent my entire career in the health care and technology industries, I have known Mediware as an industry leader with a deep understanding of the marketplace and an ongoing commitment to quality and client service," says Miller. "I am excited about their strong position in the expanding markets they serve, and look forward to working with TPG and the Mediware team to build on the momentum that the company has achieved to date."
The appointment of Miller marks the next step for Mediware as it looks to further expand and deepen its offering. Most recently, Mediware acquired Kinnser Software, adding a home health and hospice portfolio to its existing offering of software as a service (SaaS) solutions for human and social services, blood management and medication management. As part of the transaction, Kinnser CEO Chris Hester joined Mediware as a member of the senior leadership team.
"We are thrilled to be paired with Kinnser," says Miller. "It changes our strategy, and we plan to build on their strategy. Kinnser has the best workflow for the home health and hospice sector, and they have off the chart customer satisfaction."
Miller adds that moving into 2018, he wants to help build simplicity and automation in the homecare market.
TPG Capital, the global private equity platform of alternative asset firm TPG, acquired Mediware in February for an undisclosed sum.
"We would like to thank Kelly and congratulate him on a long and successful tenure at Mediware," say Nehal Raj and Jeff Rhodes, partners at TPG. "Bill's joining marks the next step in growing the company's robust software platform, following its recent acquisition of Kinnser Software. His strong track record of building and growing companies in the health care and technology sectors make him a great strategic fit for the team. We look forward to working closely with Bill to continue building the company's extensive set of high-quality solutions, helping more payers and alternate care providers efficiently navigate and manage workflow operations."