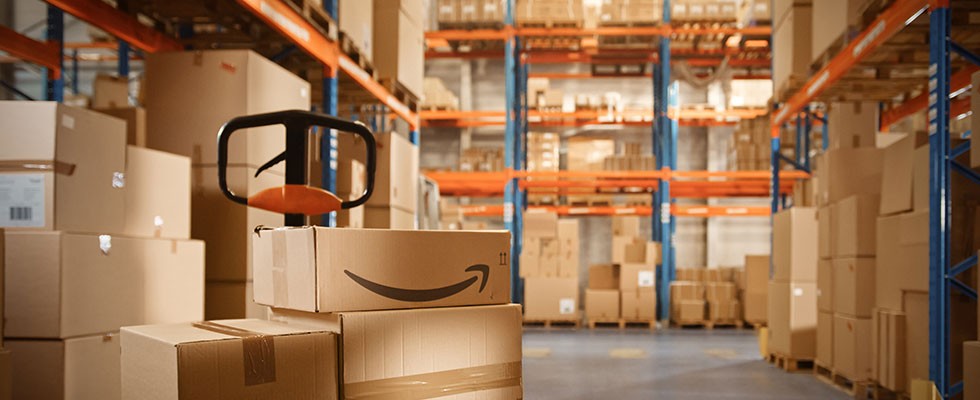 Ask customers the right questions & you'll win every time
One of the most impressive business success stories over the past 200 years surely has to be the evolution and domination of Amazon. The company began as an online book seller and was one of the first companies to rely solely on the internet for sales. At the time, experts never dreamed that a company like Amazon would amass so much influence over the retail landscape and across so many industries, including home medical equipment (HME).    
What the experts missed is that the founder, Jeff Bezos, was not interested in merely being the biggest book seller. He realized the internet would create an opportunity to reach hundreds of millions of consumers, to which Amazon could offer a vast universe of consumer products that traditionally had only been available in retail stores. This shift in strategy from being transactional to becoming customer centric created a disruptive force across virtually all consumer product industries.
Shopping & Buying Online
My first exposure to Amazon was in 1997 when, while traveling on business, I realized that buying a book on the internet was easier than going to a local bookstore 15 miles away. Little did I know that the $172 I spent with Amazon that year would grow to close to $7,000 by 2019.
My list of items that are easier to purchase online has expanded  to include Christmas gifts, e-books, audiobooks, household goods, sneakers and more. Amazon figured out that I was worth a lot more to them than just book purchases.
When people access the Amazon website, they are usually there to purchase a specific product. Amazon has taken advantage of a general dislike for browsing and shopping, and has built a suggestive sales strategy around offering a large variety of products that they believe will meet the needs of most consumers. Its approach is not about one transaction, but rather to focus on the customer and the large variety of products available for purchase. The company's use of suggestive and point-of-purchase selling techniques identifies complimentary products that a consumer considers adding to their order by simply clicking on the "Buy Now" button. This strategy continues to create long-term Amazon customers.
The Value-Add of HME
Products that I may not consider buying online are usually higher priced, complex or items that require additional explanations or services. Amazon is great at a lot of things, but I can rarely get technical questions or concerns answered online or find specific solutions to complicated problems. This is where I—and your customers—need the help of an expert: someone that will ask me questions, try to understand my overall needs, and provide advice and suggestions on how best to meet those needs. In other words, I need a consultant to guide me through my purchasing journey. This is when I use the internet to find a local company with a showroom that I can visit to view the products and ask questions so I can make an informed buying decision.
HME products, while sometimes pricey, are generally not overly complex. Most consumers, however, are unfamiliar with all the choices they have and how different products might serve to improve their quality of life. This unfamiliarity often leads to confusion, frustration and buyer's remorse. This is the opportunity for your HME company to use its expertise to ask the right questions, suggest appropriate products to solve specific needs—and  to become that valued consultant who will keep this customer coming back. HME providers can offer retail and consulting services to assist this often-vulnerable target audience in making good buying choices while solidifying lifelong customers.
The basic demographics of the HME customer base suggest a huge opportunity if providers focus on all of the customer's needs rather than filling just one prescription. There are approximately 53 million people in the United States over the age of 65. This represents 16.2% of the overall population. This age group is expected to increase to 21.6% of the population by 2040. According to the National Council on Aging, 80% of people  over the age of 65 have one chronic condition and 68% have two or more. That doesn't include obstructive sleep apena, slips and falls, or incontinence issues. Products that assist with those conditions are primarily cash items, but consumers very often depend on knowledgeable advice from consultants who are trained to answer their questions.
Another large and mainly cash opportunity is in personal mobility devices. According to Research and Markets, the personal mobility device market was valued at $7.7 billion in 2019 and is expected to grow to $14.6 billion by 2027. This category includes scooters, walkers, crutches, rollators and other personal mobility devices. As your HME customers age and their ambulatory abilities decrease, they will require a continuum of personal mobility devices to meet their changing needs. These consumers require professional assistance to help them navigate the myriad products and choices, which is the perfect opportunity for the customer-centric HME provider.
Looking Long Term
The key takeaway in understanding how to beat Amazon is to recognize its strategy of focusing on the long-term value of the buyer. HME providers need to stop seeing each customer as a one-time transaction and instead view them as a continuous revenue source. These consumers will need many different home medical equipment products and services as they age.
This customer-centric strategy of building "customers for life" is forcing HME organizations to look beyond their normal product categories and to create partnerships with distributors to offer products that can be drop-shipped directly to the customer without ever entering the HME providers' inventory. Incontinence items, CPAP resupply products, mobility accessories and supply items like ostomy and catheters are warehoused at the distributor facilities and, for a small fee, can be shipped directly the end user. The savvy HME provider needs to market these products to their existing customer base—and invite them into the store to see all the other products that can help them lead a better life.
In a retail showroom, the HME retail sales consultant should be trained to suggest appropriate additional items to the consumer. Using probing questions and listening to the needs of the client will help the consultant identify additional products to present, helping the customer make a more comprehensive health care and/or lifestyle decision. Amazon uses the same strategy on its website. When you purchase a product, it suggests four to five additional products that other consumers have purchased along with this product. Feedvisor reported that 35% of all of Amazon's marketplace sales are estimated to be generated by this recommendation engine.
How would a 35% increase in your retail sales revenue from existing customers help your bottom line? Suggestive, consultative selling that focuses on the total needs of the customer is good for the HME provider—and can also be life changing for the patient. The only loser in this approach to HME products is Amazon.