Tuesday, September 4th, 2012
ELYRIA, Ohio, Aug. 29, 2010—Invacare will have a number of innovative products on display at Medtrade in Atlanta this October including the HomeFill DS Oxygen System, the Perfecto2 DS Concentrator, the Pronto Air Personal Transporter, the MyOn Wheelchair and the Versair Back.
The new Invacare HomeFill® DS Oxygen System is a transfilling system designed for use with the Perfecto2 DS Concentrator, as well as being compatible with the Perfecto2™ Concentrator and Platinum Concentrator. It is lightweight, quiet and boasts low power consumption versus the current HomeFill System. The streamlined design allows the system to rest on the Perfecto2 DS Concentrator without the need for a ready rack and includes the same breadth of cylinder offerings, including integrated conservers, regulators and post-valve cylinders.
The new Perfecto2™ DS Concentrator is a 5 LPM concentrator designed specifically for use with the HomeFill DS System. It is lightweight and comes standard with an oxygen sensor.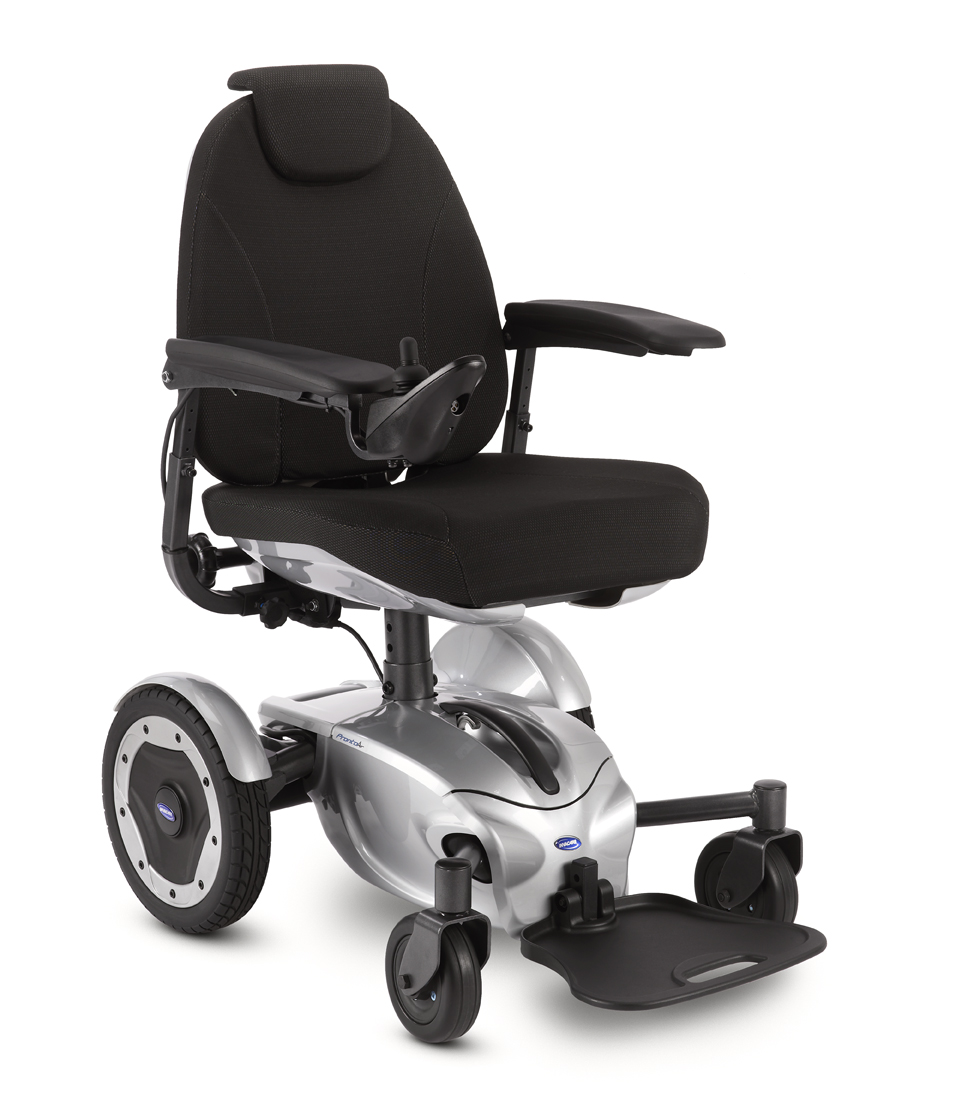 The Pronto® Air Personal Transporter redefines pure power mobility for the consumer. Lush, contoured MyBody™ Seating makes the ride experience at once remarkable and subtle. A re-imagined chassis with large 12" drive wheels is discrete, yet powerful enough for daily use. This pure power mobility product is easy to operate, combining intuitive, patent-pending user controls and simple transportability. This is a new breed of consumer-minded power mobility. It's not a power wheelchair. It's a personal transporter. It's the Pronto Air Personal Transporter.
The MyOn® Wheelchair is a new ultralightweight folding wheelchair that matches modern styling and versatility with overall exceptional value. This highly adjustable chair, from the height of the backrest to the armrests, frame depth and footrest, allows for maximum customization and adaptability. This chair can easily be adapted for a precise, individualized fit in virtually no time at all, and boasts a lightweight frame and performance-minded components. The MyOn Wheelchair is also easy to transport. The crossbraces have been designed to fold easily with little effort while still maintaining optimal performance and allow for a tight, compact fold so the MyOn Wheelchair can be effortlessly transported in the trunk or back seat of most vehicles.
The Versair™ Back is designed to provide comfort and support for optimal positioning and function when standard sling upholstery does not meet their needs. The alternating tension straps are easily adjustable to meet individual needs, that is, adjusted taut in the lower back for optimal sacral support or relaxed in the upper back to accommodate a posterior pelvic tilt thoracic kyphosis. The adjustable tension back is lightweight, easy to install, user-friendly and utilizes spacer fabric upholstery for comfort and to wick away heat and moisture. Additionally, the Versair back stays on the chair and does not need to be removed when folding the wheelchair for transport. Learn more at www.invacare.com.