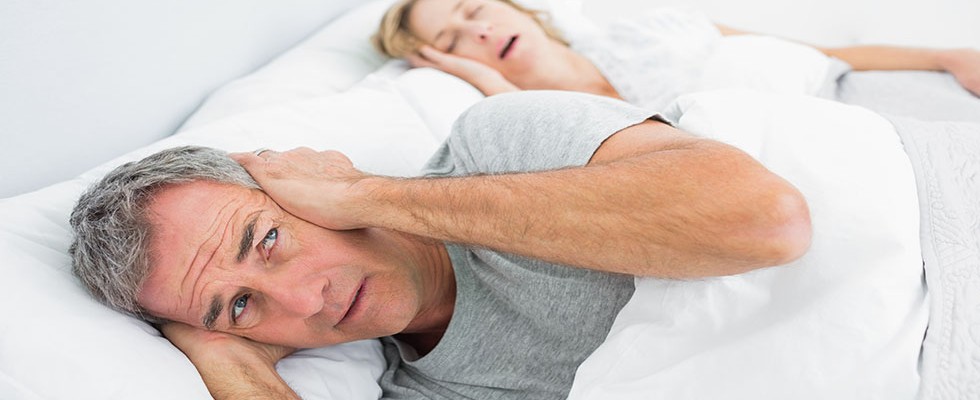 An entry to sleep management
This article originally appeared in the May 2021 issue. It was updated on May 11, 2021, to include additional information about the FDA clearance of the Optipillows EPAP Mask and comments from Dr. Sal Hakim. 
Snoring is estimated to affect 57% of men and 40% of women in the United States. It even occurs in up to 27% of children, according to the Sleep Foundation. And it's estimated that 22 million Americans are living with sleep apnea, many of them undiagnosed. 
These conditions are classified under the umbrella of sleep-disordered breathing, which can disrupt not only the sleep of the person with the condition, but also their bed partners, who have a more difficult time entering REM sleep. Also, as many as 6,000 fatal crashes each year may be caused by drowsy drivers, according to the Centers for Disease Control and Prevention. With the consequences of sleep deprivation so dire, treating snoring and sleep apnea 
is important for overall health, wellness and safety. 
While continuous positive airway pressure, or CPAP, is the gold standard in care for sleep apnea, a new category of device is making headway in the market for the treatment of snoring and mild to moderate sleep apnea: expository positive airway pressure, or EPAP. Let's take a look at what these devices do and what opportunities they present for home medical equipment (HME) providers.
What Is EPAP?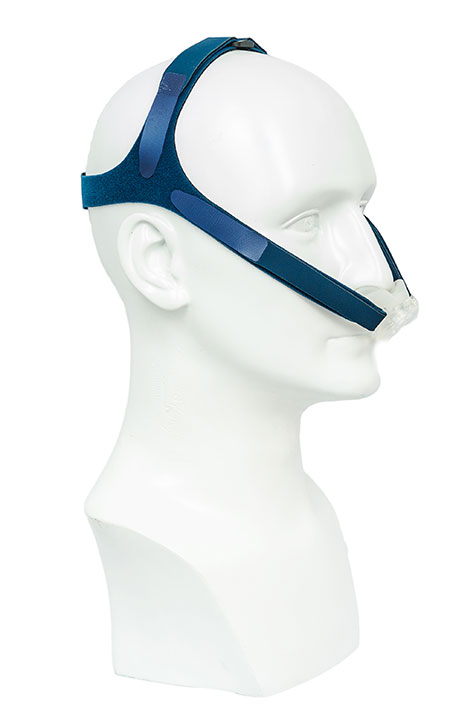 As the name suggests, CPAP devices provide continuous airflow to the patient, which can make adjustment to therapy difficult. EPAP, in contrast, only increases pressure in the airway when the user exhales. The pressure created by either type of device is designed to keep the airway from collapsing while the person sleeps.
Many EPAP devices use one-way valves to generate pressure. The patient breathes in through the valve and, on exhale, air is expelled from the sides of the device, which creates pressure in the back of the throat. 
There are a number of EPAP devices available retail and through a prescription. Some examples have been approved by the Food and Drug Administration (FDA) for mild to moderate sleep apnea; others are approved only to treat snoring. Most manufacturers highlight the fact that their models are easier to tolerate, less complex and more portable or discreet than CPAP.
Two well-known devices, the over-the-counter Theravent and prescription-only Provent, stopped manufacturing in June 2020, citing problems with the pandemic supply chain. Optipillows EPAP Mask is a newer entrant on the market and is FDA-certified for the treatment of snoring, although the company received a warning from the agency in 2020 accusing it of misbranding it as an apnea treatment. On further investigation, the company was cleared of these accusations and there is no further action pending.
"I see the benefits of it from a consumer standpoint," said Tyler Riddle, CEO of MRS Home Care, a Georgia-based HME provider with 12 branches. "'Hey, I don't want to go full CPAP just yet. I want to try this device.'" 
Riddle was hesitant on the clinical data surrounding the technology; however, Optipillows recently concluded a comparison study of the various EPAP devices on the market, which found that the device performs as well as, or better, than prescription device BongoRx. In a 2018 clinical trial, Optipillows generated 1.5 to 15 centimeters of H2O.
Finding a Fit
One of the biggest issues facing CPAP users is compliance. A range of issues—dryness, poorly fitting masks, machine noise, claustrophobia and more—can mean the machine ends up stuck in a closet unused. Innovations have occurred in mask fitting in recent years to help alleviate discomfort in that area, but other issues remain. Since EPAP fits over the nasal passages, it can be more comfortable with less effort than a CPAP mask. The devices are also portable and don't require a power source, making travel much simpler. Optipillows features an adjustable valve so users can adjust the pressure to their comfort level.
"The performance of EPAP devices is based on sound physiological principle and solid clinical data," said Dr. Sal Hakim, the sleep medicine physician who invented Optipillows. "With Optipillows, we set out to improve comfort and reusability, and created the first EPAP device with adjustable resistance to fit the needs of the individual users. We believe that such improvements make the Optipillows EPAP Mask more versatile and effective for more patients."
Michelle Skimas, director of sales and business development for Optipillows, added that EPAP isn't for everyone, such as people with severe sleep apnea, central sleep apnea, or cardiovascular and respiratory comorbidities. People who breathe with their mouths open may also struggle with the device, since it requires the mouth to remain closed.
"If CPAP doesn't work for you, it can be a really dark time for people who aren't sleeping. So, at the end of the day, it's important that this works for somebody and they're getting that sleep that they need," Skimas said.
Selling EPAP
Optipillows has recently entered into distribution deals in Texas, Canada, Australia and New Zealand with the goal of supplying the HME market with an easy cash-sale device. 
"In looking for partners, it makes it easier for us if we go through distributors," said Skimas. "But we are talking to a lot of dealers. I always say the best HCPCS code is C-A-S-H. It's a simple product to carry and to provide for their communities."
Riddle said that MRS, which counts around 10,000 CPAP patients including resupply, doesn't push EPAP but does carry the devices for customers who ask. 
For Riddle, customer service is a must when it comes to HME retail. "I mean, we're not Walgreens, where you just get to wander the aisles until you find what you're looking for," he said. "It's one of those things that we always take the good/better/best approach when we have a retail item like EPAP. … It's there … if the customer is a good candidate for it." Riddle added that his first question is always, "Have you asked your physician?" when a customer comes in seeking help for their sleep issues, a best practice for any provider.