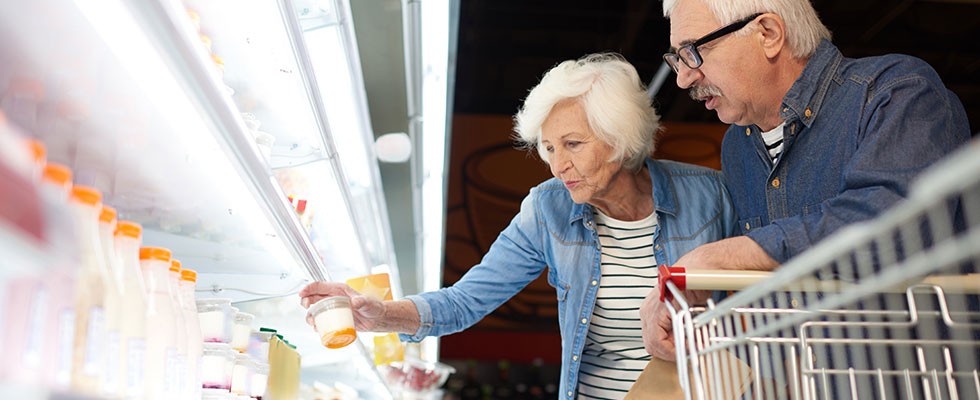 Walk a mile in their shoes
Recently I have begun to look at the issue of corporate marketing costs and how to segregate spending so companies can reach specific populations of customers. I have concluded that there are identifiable customer characteristics for different groups. And while I have examined several age groups, my own position as a senior forced me to think about my fellow seniors and how the home medical equipment (HME) industry markets to us.
I tried to believe I was not like other seniors. I wanted so much to be unique, with a set of life experiences that sets me apart from my agre group. But I have come to realize that may not be true. I can no longer see the world through the eyes of a 35-year-old, nor I can strip away what life has taught me. Visiting a retail store is becoming a whole new emotional experience.
The Growing Age Gap
As I have aged, even though I like to think I have done so somewhat gracefully, the entire retail experience looks different to me. I find that I am more closely examining each product and its packaging and making quick judgments regarding product quality. The decision to make a purchase is taking longer than it used to because I am not pressed for time or purchasing an item on my lunch break or buying something for someone else. It's all about me.
The age gap between me and the salespeople I encounter seems to have grown larger. Am I so much older or is the salesperson that much younger? Even my physician looks like a child to me now! Often, the person trying to explain to me how the bathroom rails work and should be installed is decades away from considering such an item for their own home. Do they really understand what I am looking for and that I may be on a limited income?
I often catch myself making judgements about the salespeople I interact with. Do they see me as just another elderly man? Are they comparing me to the young woman who was here earlier in the day looking at the same product for her father? It's natural to want to rapidly categorize customers, but this means providers don't have to spend time trying to understand the uniqueness of the senior population.
And while I may think I am different from other seniors, that's not what HME providers need to understand. Rather, I want you to know what makes us alike.
Focus on What Seniors Want
There isn't any scientific, documented research going into these recommendations. No social scientist got involved and there is no group comparison research. But I bring the very best research any author can bring to a report—my own experiences. Being a senior does provide a unique perspective when it comes to selling to seniors.
Why does selling to seniors require special attention and education from your operations and sales team? Here's what makes this population unique.
1. Seniors seek acceptance.
For many seniors, accepting that they are a senior is the first challenge. Accepting the aging process could mean accepting the need for a mobility product. And while your walkers and rollators may look sleek, the purchase comes with a new reality.
2. Seniors want products that last.
Seniors want products that come with a solid brand reputation or an amazing warranty. We want a product manufactured by a company that stands by what it produces. Seniors don't want to have to return something that breaks after a few uses.
3. Seniors want a liberal return policy.
If a return turns out to be necessary, seniors want the return policy to be clear, written out and discussed at the time of purchase. Making the trip to your store is not easy and many seniors need someone to drive them there. Returns may seem like an easy process to the person selling the product, but for your senior customers, it is a hassle.
4. Seniors need clear signage.
I am tired of asking where to find something in retail stores. Visit your local big box store, and notice the signs are big and bold with good contrast. Your senior customers want to find what they need without asking three times. They also may not want to share their sensitive personal needs with others in the store.
5. Seniors want your patience.
If a salesperson is not willing to repeat something more than once to help a customer with understanding, additional training may be needed. Seniors may lose their own patience as they age, so if you have lost yours already, retail HME isn't for you. Salespeople may have to locate a product, check if the item is in the warehouse or even contact the manufacturer to determine when it will be shipped on behalf of senior customers.
6. Seniors expect to understand you.
Acronyms like "TID," "BID" and other health care abbreviations may make sense to you and your team, but they are strange codes to your customers. Asking a customer if they have COPD may be something you understand, but could mean nothing to the customer you are talking with, especially if they are shopping for a loved one. Ask clear questions to help determine needs and use plain language to explain products and payment options.
7. Seniors weigh their options.  
Many seniors live on limited budgets, so a piece of medical equipment or a product could be a major expense. Food, medicine and shelter come first no matter how excited the salesperson is about a product. Show seniors multiple options and colors, and give them time to ask questions. They may need to come back at a later date and ask the same questions again before making a purchasing decision.
8. Seniors seek family agreement.
Seniors often feel better when someone in their family agrees with their purchase. If members of the family accompany the senior, make sure your salespeople are also marketing to them.
9. Seniors need you to speak up.
Many seniors have hearing problems and are not aware of it. Your salespeople need to speak clearly and louder than they might in other environments. Be careful bringing up hearing issues since some seniors may not be able to afford a hearing aid or be ready for that conversation.
Age may be a state of mind—but if you are not in my state, you might not get it. I hope that when the next senior comes calling at your door, you will think about these issues. If you try to see through your customers' eyes, that will ultimately help you grow your business and result in happier and more satisfied customers.