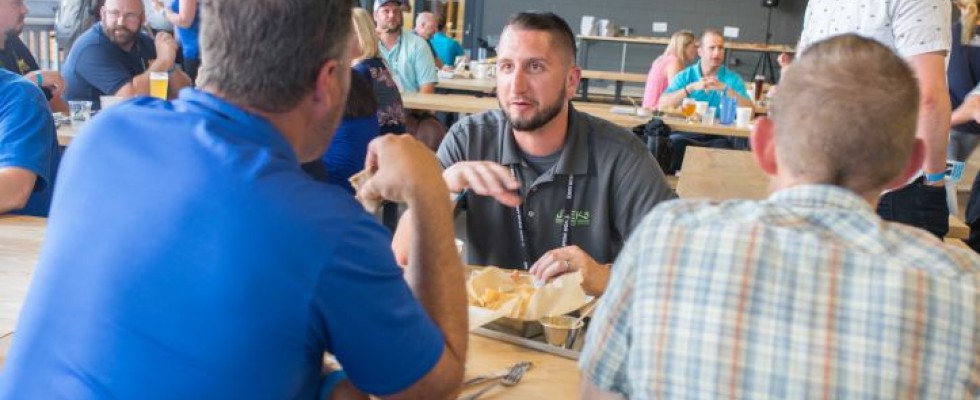 Where is the industry heading?
Tuesday, March 20th, 2018
As new regulations hit the HME industry hard, industry stalwarts have to adapt and make their business models work within the new framework. Often, fresh eyes and new perspectives are needed to help see the way through the storm of change. But more than that, people committed to the company's future are needed to help ensure the business continues to serve the next generation.
The VGM Group started the HME Young Professionals (HMEYP) networking group to give professionals under the age of 40 in the HME industry a place to network, and share management ideas, industry concerns and solutions to common problems. Says Ryan Ball director of VGM Market Data, "VGM thought an underserved part of the HME industry were young professionals. Our goal with HMEYP is to provide a forum to share industry news and best practices, while also providing an opportunity for in-person networking at industry events with a goal of creating relationships that can help us all grow."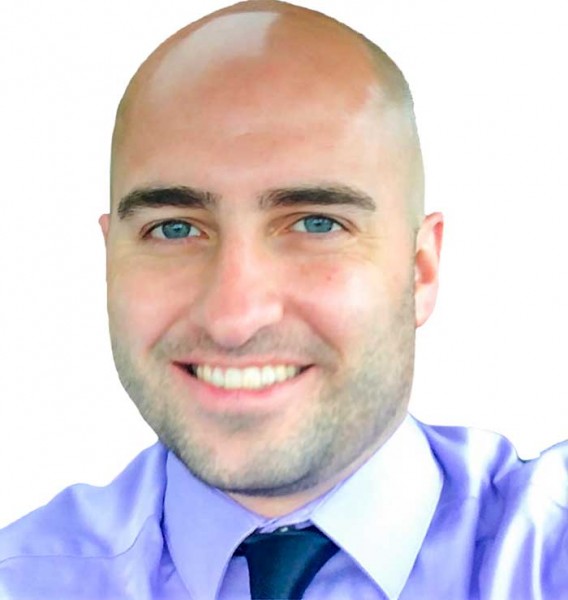 Ken Johnston, Director, Vantage Customer Solutions, Meadville, Penn.
Find the group and join the conversation on LinkedIn by searching HME Young Professionals.
HomeCare Magazine reached out to four members of the group for their perspectives on industry changes, the future, and where we're going from here.
Did you begin your career in the HME industry?
KEN JOHNSTON: I actually started with a national HME company in 2007. I started out in operations and transitioned into a sales manager role within my first 1.5 years. I've since transitioned to a local, hospital-owned company, Vantage Healthcare, for seven years.
ALEX ANDERSON: I grew up in my family's pharmacy. My great-great-great-grandfather opened it in 1875. Growing up, I loved the rich history of the family business, but had no interest in sticking around.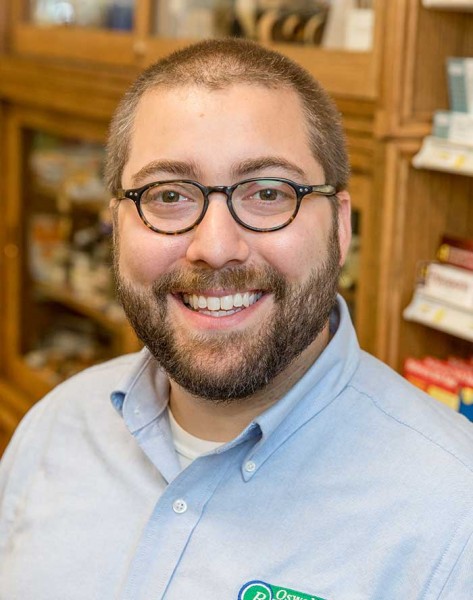 Alex Anderson, General Manager, Oswald's Pharmacy, Naperville, Ill.
For a little over six years I worked for Whole Foods Market. I was asked to come back to the family business to help with marketing our new DME showroom. While initially hesitant, I'm so glad I came back! Applying the knowledge I've garnered outside of the family business has given us a competitive edge in our local market and endless new ideas to continue our growth.
JOSH MARX: I began my professional career in hospitality management working for a major hotel brand in Washington D.C.
KELLY RONEY: I moved into HME from emergency management.
How long have you been in the HME industry?
JOHNSTON: I have been in the industry for nearly 11 years.
ANDERSON: I've been in the industry professionally for two years.
MARX: After growing up in the business, building commodes and scraping stickers off of oxygen tanks, I rejoined the industry in 2010.
RONEY: I've been in the industry for a short three years.
What worries you about coming to work each day?
JOHNSTON: I wouldn't necessarily say that I'm worried about coming to work each day, but it is concerning how the guidelines have changed so much in the past 10 years that I've been in this industry. That being said, it allows us as an industry to think outside of the box and come up with new ways on how we can remain successful.
ANDERSON: Competitive bidding has obviously taken a major toll on the industry recently. When we expanded in 2015, we had to decide: to bill or not to bill? We decided to go with a retail only DME model. Thus far, we've been happy with our decision. Though we all know, any minute something can change for better or worse outside of our control. Being in any industry with heavy governmental regulations can keep you up at night.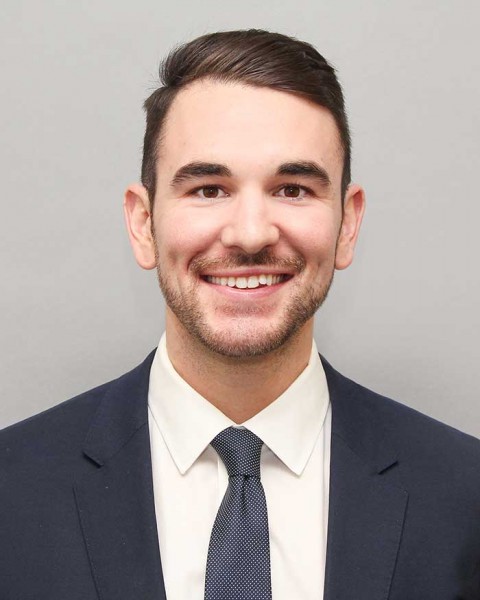 Josh Marx, Vice President, Business Development, Medical Services Company, Cleveland, Ohio
MARX: I worry about what customers we may have missed, overlooked and underserved. We operate in a fast-paced environment where outcomes matter. But one of the most important outcomes that is often overlooked is customer experience.
RONEY: Making sure that we are accountable to our providers, patients and employees.
What makes you excited to come to work each day?
JOHNSTON: I thoroughly enjoy the relationships that I've developed during the last 10 years with physicians, nurses, administration, hospitals, skilled nursing facilities and the general public. I also work for an amazing company in Vantage Healthcare. Knowing that my company believes in me makes me excited to come to work each day to make a positive impact.
ANDERSON: I really appreciate the collaborative nature of our organization. Right now what drives my excitement is learning about new products, helping someone find the perfect item they didn't know existed, tinkering with Google AdWords, training new employees, growing our rental program, developing a stronger employee onboarding process, talking with industry peers about what is and isn't working—the list goes on.
MARX: I really appreciate the collaborative nature of our organization. Because we operate in such a complex industry, we have multidisciplinary expertise and perspectives that help us problem solve and innovate. I'm pretty competitive, so the game of growth in the face of declining reimbursements continues to be quite a challenge. And finally, seeing the total impact of our care—talking to a customer who is using CPAP, sleeping through the night and off her blood pressure meds as a result, gives me all the energy and excitement I need.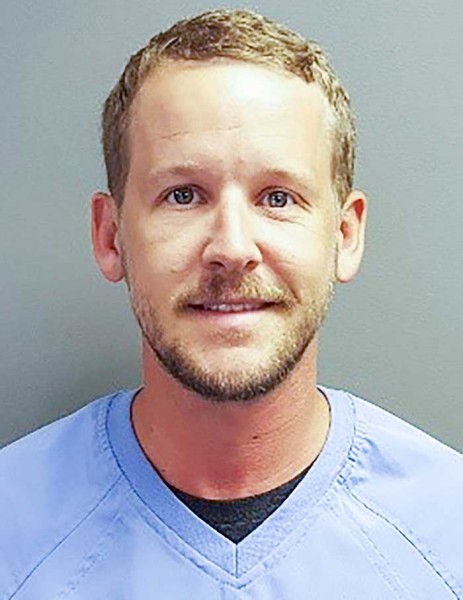 Kelly Roney, Owner, Action DME, Woodbury, Tenn.
RONEY: Knowing that people are in need, and we are here to help, and providing jobs to our employees.
Why do you want to stay in this industry?
JOHNSTON: Being able to provide equipment with excellent customer service while adhering to all of the insurance regulations is quite a challenge, but it's also why I want to stay in this industry. If I can have an effect on a patient's life in a positive way when they are in a time of need, then I have done my job.
ANDERSON: Overall, I love that I'm able to carry on my family's tradition of helping people in our local community. While we've carried a small selection of DME as long as the industry has been around, it wasn't until competitive bidding came into play that we had more and more customers approach us as a resource for acquiring equipment. When new and old customers alike walk into our showroom, nothing beats hearing their sigh of relief when they say "you have everything I need right here!"
MARX: This industry is fun, exciting and certainly never gets boring. With 10,000 people turning 65 each day and the desire for people to grow old in their home, homecare is a need that will not be going away anytime soon.
RONEY: Helping patients has been quite rewarding. I feel as the health care landscape evolves, it's important to be on the forefront of the change in order to continue helping patients on their path to wellness.
How can young people be successful in the HME industry?
JOHNSTON: I think young people can be successful in the HME industry if they come in with the mindset about wanting to make a change. It's not going to happen overnight, and you will certainly have to put your time in. Remain dedicated and learn that sometimes hearing the word "No" isn't necessarily the end of the world. I've learned quickly that people don't want to be sold—they want relationships; they want to be educated; they want someone that they can trust. I'd like to think that I'm able to offer all of those qualities and would recommend that newcomers to this industry be able to provide them as well.
ANDERSON: I'm still figuring this one out. The growth potential is clearly enormous throughout the DME landscape. I think you need to study where the industry has been, where it's going, and find out where you want to fit in and/or can make the biggest impact. Retail? Marketing? Consulting? Sales? Advocacy groups? The possibilities are endless. If the people I've met at Medtrade or VGM Heartland are any indication, we've got a lot of bright minds in this small, but rapidly expanding industry.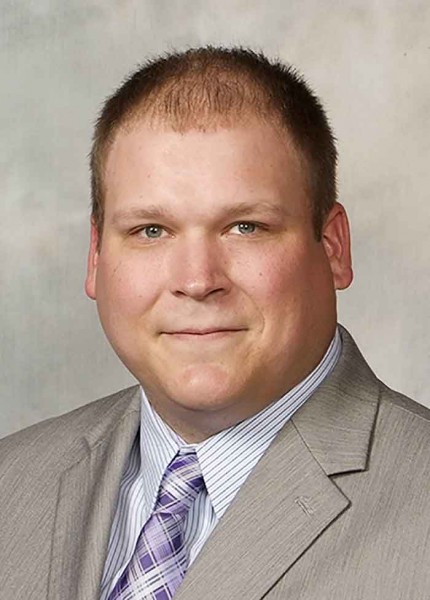 Ryan Ball, Director, VGM Market Data, Waterloo, Iowa
MARX: Challenge company and industry norms, learn how to effectively communicate with peers and work your butt off.
RONEY: Put the patient first. All the while, continue to revolutionize new ways of delivering and providing health care as the market demands.
BALL: As in all professions, young people can be successful in HME by focusing on their strengths, understanding that they do not have all the answers and learning from others. While the business is changing rapidly, a lot of professional and institutional knowledge can be gleaned from those that have been in the business through difficult, as well as, good times. Young people often see things differently and, once a knowledge base is formed, can identify new opportunities, processes and technologies that can help advance their role and that of the company.
Do you have training tips to share?
JOHNSTON: Make friends and partner with our leaders in the industry. I'm a member of my local state organizations such as PAMS and OAMES. They are extremely helpful in informing us of the ever-changing guidelines in our industry. I've always felt, as with any profession or job that you are doing, be organized and do your homework. Researching and educating yourself is key. Know what you are selling or promoting, educate, and you will not only be successful, but you will have repeat customers coming back for more because you were able to make a difference in their lives.
ANDERSON: One of our unique leadership approaches is applying knowledge from other experiences/jobs to our training curriculum. My HME manager, Jerry, has been through EMT school and uses that "fast-paced hypothetical situation" approach to see how the employees would act in the moment. When they wrap up the situational training session, the team member and Jerry will review what went well, and where improvements could be made. While we're a company with 30 employees, only six working in our DME department, HR has become crucial for employee growth. Consistent job reviews really help our team flourish.
MARX: Don't try to solve company challenges through a "millennial lens;" try to solve them through innovative thinking supported by sound business calculus.
RONEY: I am constantly learning myself. Never get comfortable in what you know because the industry changes lightning quick and to survive it's imperative to be on the forefront of changes.
BALL: The old adage of "do I need experience to get the job, or do I need the job to get experience" is always present. Young people coming out of college have high expectations for themselves and the company they end up working for; however, unless you grew up in HME, it is a completely new terrain that takes time to learn. From intake, billing, delivery, operations and sales to management; successful young professionals listen and learn as much as possible.
Where do you see the industry going in the next 10 years?
JOHNSTON: I can see this industry greatly changing in the next 10 years, especially with the baby boomers steadily approaching our industry. Thankfully, there is an amazing staff at VGM that allows us to not only be creative with what we do, but also gives us insight on what to expect, which helps us stay ahead of the curve.
ANDERSON: I think the focus on retail is essential. While I have many friends in the industry who are still billing, everyone is working on expanding their retail offerings. With baby boomer retirement statistics being listed in just about any article you read regarding the future of this industry, I think we're all aware how much there is to do. I'm excited to be a part of such an integral piece of the puzzle for the aging population in this country.
MARX: That's a tough question. I see payers and payment models drastically changing, delivery modes changing (physical vs. virtual) and the constant threat of entry from the Big 4—Apple, Google, Amazon and Facebook. While we may be doing or providing something different in 10 years, we have to find our value proposition towards the health care continuum while leveraging our unique company assets.
RONEY: I see it continuing to grow, but with many specialized segments.
BALL: The HME industry is changing rapidly; payers and health systems are focusing more on quality of care and quality transitional care for patients leaving their facility, creating a greater need for quality home care. New products and technologies are also changing the way health care is being delivered in the home. These factors together are creating a tidal wave of change to the traditional HME provider. Disease state management, remote patient monitoring/telehealth and health outcomes will continue to reshape the post-acute health care market, and HMEs must position ourselves to provide value-based care that is repeatable, trackable and quantifiable.