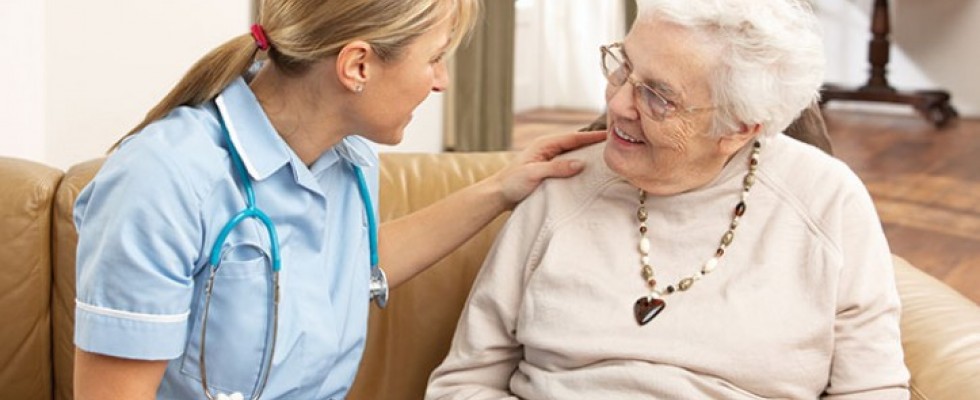 Provide quality care in the midst of changing industry standards
The home health industry is being inundated with new regulations after a long-expected update of the Conditions of Participation (CoP). Estimated to cost nearly $294 million to implement in the first year, the CoPs will be effective starting January 13, 2018. The CoPs were originally slated to go into effect on July 13, 2017; however, CMS recently ruled to delay implementation.
This is the first time in almost 30 years that agencies are undergoing a major overhaul of rules. These new standards are the foundation for improving quality and protecting the safety of beneficiaries. They specifically call for better coordination, communication and agency quality assessments. While this is undoubtedly overwhelming for agencies, it is an important change that the industry must endure, as it will help elevate home health to a new level, and recognize the care segment as an integral part of the care delivery system.
The following rules will have the greatest impact on home health agencies:
Patient rights: This is a comprehensive patient rights condition of participation that clearly enumerates the rights of home health agency patients and the steps that must be taken to assure those rights. Additionally, agencies must assess the patient's family's willingness to provide care.
 
Quality assessment and performance improvement: Agencies have traditionally taken a problem-oriented, after-the-fact approach to identify and address patient care issues. The new changes require agencies to demonstrate a data-driven, agency-wide quality assessment and performance improvement (QAPI) program that evaluates and enhances patient care.
 
Training and organizational hiring: A licensed clinician should be responsible for all patient care services, including coordinating referrals and assuring that care plans meet the needs of patients at all times. There will also be new personnel qualifications for agency administrators and clinical managers. Additionally, the organizational structure of agencies will be simplified while continuing to allow for parent agencies.
 
A recent Home Health Line survey looked at the top CoP changes of greatest concern to agencies. Out of 310 respondents, nearly 40 percent ranked QAPI as their greatest concern, and more than 20 percent believe that the revision of patient assessment to reflect physical, mental or psychological conditions is of greatest concern.
Ann Olson, principal and vice president for the home health and hospice division at Qualidigm, a national health care consulting company and Quality Improvement Organization (QIO), has been implementing trainings to help agencies prepare for the revised CoPs.
"The changes are consistent with the health care industry's focus shift to a patient-centered care environment. Change is not easy, but the benefits of implementing these changes in your agency far outweigh the time and resources your agency will need to adjust to the new standards," said Olson.
As the health care industry continues to become fully integrated across the continuum of care, the CoP changes force agencies to rethink how they view the services they provide. Post-acute care is more of a community effort, so it is crucial for agencies to break down their role in the care transition process. To help agencies prepare for the upcoming changes, following are five tips for training staff members:
1. Get full engagement.
Everyone at the agency must understand how their daily duties will be impacted by the new rules. Additionally, leaders often tend to keep data at the leadership level. However, if they want full engagement from staff, everyone in the agency has to understand and take ownership for the numbers.
2. Have the right people in place.
Home health agencies should have a committee in place to drive changes. In particular, a care manager role has been introduced with the new CoPs. This could mean hiring a new person or enhancing the role of a clinical supervisor from within the organization. When hiring, ask yourself, does this candidate have the abilities needed to eventually move into your role?
3. Consider technology.
The QAPI aspect of the CoP changes requires agencies to demonstrate data collection and performance projections. The home health agency that will be successful in the new era is one that figures out how to use data to its advantage. Too often though, agencies still manually input data, which takes valuable time away from patient care.
An American Hospital Association study found that one hour of patient care requires 48 minutes of paperwork for homecare nurses. Part of this time is linked to agencies having to answer more than 60 questions when completing the OASIS form.
"Access to real-time data will help agencies implement an efficient and focused QAPI program with targeted corrective action and performance improvement plans to maintain compliance, facilitate improvement and support regulatory and business stability," Olson explains.
Porchlight VNA/Home Care has been providing care to the western Massachusetts area for more than 100 years and is only one of a few five-star home health agencies in the state. When Holly Chaffee took the CEO position in 2009, she saw a need for greater operational efficiencies and decided to invest in new technological tools. In early 2017, the agency partnered with Medline to invest in Qualidigm's SMARTAUDIT program, an online tool that offers unparalleled access to real-time compliance data, enabling agencies to pinpoint deficiencies and take immediate corrective action to help avoid costly penalties, decrease risk and maintain business viability.
"With the right technology in place, we are able to automate our QAPI requirements in a convenient format. It also gives us insight into the strengths and weaknesses of our clinicians so we can pair them up and they can learn from one another to enhance their skills," said Chaffee.
4. Over communicate with staff.
When trying to help staff come to terms with these changes, it is critical to communicate the why behind the change multiple times. People do not often understand a message until they repetitively hear it. Moving staff from unawareness to action typically requires repeating a message seven times. Understand that change is difficult and providing a safe forum for staff to feel comfortable discussing how they are handling these updates is valuable for individual growth.
For Martie Moore, current chief nursing officer at Medline and former chief nursing officer of Providence St. Vincent Medical Center in Portland, Oregon, it was important for her to educate her nursing staff on the importance of the why behind the behavior change before expecting them to take action.
"As humans, we like predictable behavior. If you are asking someone to take extra energy, they have to fully understand what it means for them, what it means for the organization and what it means to the people they serve," said Moore.
When it comes to mediums for communicating with staff, Moore recommends that agency leaders get creative.
"You have to help them become engaged with the change and being available to perpetually answer questions helps the change process. I would do the traditional tea/coffee with my staff. Additionally, while this may seem non-traditional, I used to hang out in the hospital's parking garage to talk with staff after their shifts. That was the time that feelings and concerns would be expressed, so it helped spark in-depth conversations."
While we live in a technologically advanced society, Olson recommends against using email as a primary communication tool.
"Clinicians often feel disconnected with email as it does not always provide all the necessary information. Rather, focus on offering virtual educational programs or in-service trainings, and use email as a follow up to summarize key takeaways."
5. Consider staff learning methods.
At Porchlight, Chaffee focuses on using online learning systems to train staff. Schedules and patient needs made it hard to gather staff together in the same room. Online training offers the flexibility of completing the training at their convenience.
"The CoP changes are undoubtedly onerous, but I am confident that our staff will be able to meet these standards with the proper tools and education," says Chaffee.