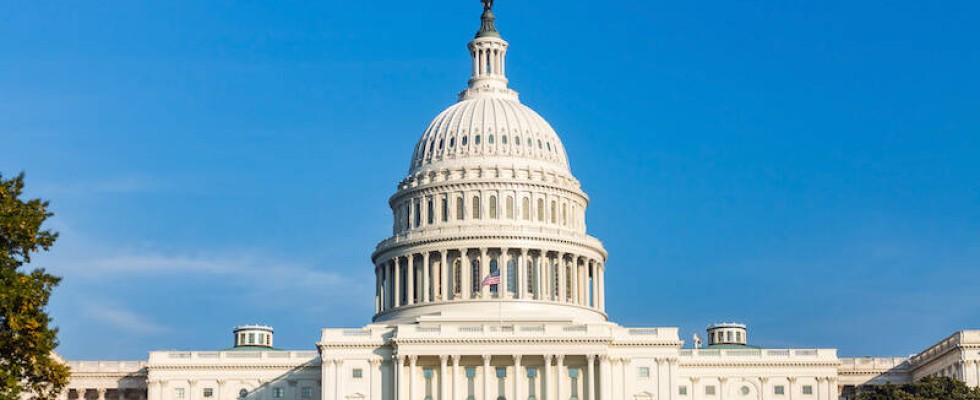 Increasing Medicaid funding for HCBS
During a U.S. Senate hearing on March 9, Special Committee on Aging Chairman Sen. Bob Casey introduced the Home- and Community-Based Services (HCBS) Access Act (S 762/HR 1493) which would, over time, reduce lengthy waiting lists for homecare services and put homecare on equal footing with long-term institutional care facilities under Medicaid.
"It is time we make the smart economic investment in home- and community-based services," Casey said. "My HCBS Access Act would provide seniors and people with disabilities with a real and significant choice between receiving care in a long-term care facility or at home, where so many of them wish to stay, and ensure that paid caregivers can turn poverty jobs into family-sustaining jobs."
Rep. Debbie Dingell sponsored a companion bill in the House.
The HCBS Access Act would:
Increase Medicaid funding for HCBS.
Provide grant funding for states to expand their capacity to meet the needs of people who prefer HCBS.
Make steps to improve the stability, availability and quality of direct care providers to help address the decades-long workforce shortage crisis.
Provide states with resources so caregiving workers have stable, quality jobs and a living wage.
Provide training and support for family caregivers.
Create better evaluation measures to assess the quality of HCBS being provided.
The proposed legislation is not the first of its kind. In 2021, Casey, along with three other lawmakers proposed another HCBS Access Act.
The HCBS Access Act is cosponsored by U.S. Sens. Maggie Hassan (D-NH), Sherrod Brown (D-OH), Tim Kaine (D-VA), Kirsten Gillibrand (D-NY), Richard Blumenthal (D-CT), Peter Welch (D-VT), John Fetterman (D-PA), Jeff Merkley (D-OR), Bernie Sanders (I-VT), Tammy Baldwin (D-WI), Tammy Duckworth (D-IL), Elizabeth Warren (D-MA), Jack Reed (D-RI), Edward Markey (D-MA), Jeanne Shaheen (D-NH), and Patty Murray (D-WA).
What Happens Next?
After its introduction to the House, the HCBS Access Act was referred to the Committee on Energy and Commerce, the Committee on Education and the Workforce and the Committee on Oversight and Accountability.
Industry Voices
"America's population is aging rapidly. We simply do not have enough workers to meet the current, let alone projected, need for care," said Katie Smith Sloan, president and CEO of LeadingAge,
the association of nonprofit providers
of aging services. "Substantial investments in the direct care workforce, such as those in the HCBS Access Act,
are exactly what's needed to begin to solve the current workforce crisis in aging services."
"The HCBS Access Act represents a historic investment in a long undervalued and underfunded care industry," said Ai-jen Poo, executive director of Caring Across Generations. "We applaud Senator Bob Casey, Senator Maggie Hassan, Senator Sherrod Brown, Congresswoman Debbie Dingell and Congressman Jamaal Bowman for their leadership on this issue. If Congress doesn't take this issue seriously, millions of us will continue to struggle to do what matters most: care for the people we love."
"Caregivers can't afford to stay in these jobs, causing turnover rates as high as 60% in some markets, and consumers can't afford or access care," said Jacinta Burgess, a homecare worker invited to testify at the hearing. "Congress has the power to improve care jobs for the 2.6 million homecare workers across the country, and the nearly 10 million seniors and people with disabilities whose lives depend on access to quality, affordable care."
Did You Know?
President Joe Biden's budget for the fiscal year 2024 aims to expand access to quality, affordable health care by investing $150 billion to improve and expand Medicaid home- and community-based services over the next 10 years.