Monday, February 6th, 2017
The 21st Century Cures Act provides funding for the National Institutes of Health (NIH) to the tune of $4.8 billion. The Act also provides key provisions for other areas of health research.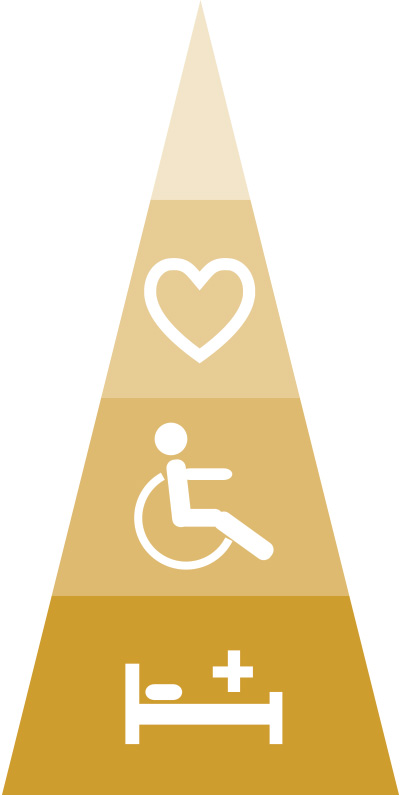 NIH Initiatives
10 years of funding for the cancer "moonshot," the BRAIN initiative and the Precision Medicine Initiative
Help for HME
Delays competitive bid derived pricing for complex rehab technology (CRT) accessories used with Group 3 power wheelchairs until July 1, 2017
Extends the transition period for the second part of the bidding-derived cuts from June 30, 2016 to December 31, 2016, paving the way for HME suppliers to recoup reductions for items with dates of service from July 1 to the end of 2016. The second phase of the cuts that had originally gone into effect on July 1, 2016 would again go into effect on January 1, 2017
Instructs the Department of Health & Human Services (HHS) to conduct a study on the impact of the bidding program on the overall number of HME providers and availability of HME products over the course of 2016
FDA Regulations
$500 million in funding to expand staffing and speed up processing
Directs FDA to include real-world evidence in considering new indications for approved drugs (e.g. a seizure drug used as a migraine preventative)
Fast-tracks drug approval process in most cases
The bill also includes provisions and funding to improve mental health care and suicide prevention, as well as $1 billion in grants to the states to fight the opioid epidemic
Next
The Act passed both houses of Congress with overwhelming bipartisan support (though not without controversy). President Obama signed the Act into law on December 13, 2016.
Find a summary and full text of the Act at www.congress.gov/bill/114th-congress/house-bill/6