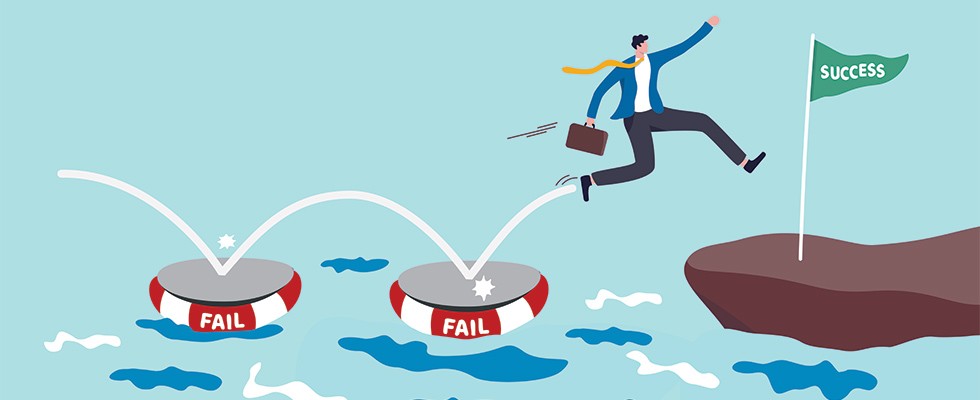 A new perspective on your business
The role of a practice manager is to evaluate, manage and optimize the daily operations of a health care organization, with the goals of achieving sustainable growth and providing a better level of client care. Traditionally, practice managers have worked in physicians' offices, hospitals and other clinical settings. But it's worth considering hiring a practice manager for your home medical equipment (HME) business—or approaching daily operations from a practice manager's perspective.
Being an all-around practice manager means dealing with many challenges, from collecting payments to increasing operational costs to retaining staff. Strategic planning and risk management are two must-have skills. Let's cover what practice managers do, as well as some actionable items you can implement to grow your business and improve operations.
The Roles & Responsibilities of a Practice Manager
A practice manager is responsible for all business operations and for overseeing the successful implementation of both current and new workflows and processes; however, some tasks may be shared within the team. Although the job of a practice manager can vary slightly depending on the structure of a business, these are some typical tasks:
Structure and implement workplace policies and procedures
Oversee day-to-day operations
Hire, onboard and monitor administrative employees
Maintain an electronic patient record database
Monitor inventory and resupply when needed
Oversee finances (budgets, payroll, billing, debt collection, etc.)
Gather patient feedback and use it to improve your services
Run staff meetings and monitor employee satisfaction
Tips for Sustainable Growth
Here are some things a practice manager (or an owner or excecutive acting as one) can do to grow their HME business and make it more efficient:
1. Analyze current workflows.
The first and ongoing task of every practice manager is to analyze the current state of the company. This will allow you to have a starting point that you'll use to compare your progress later. Your job here is to find workflow inefficiencies and gaps in processes.
What can be done better? More efficiently? Faster? Maybe there's space to improve patient flow? Or staff scheduling? Can you reduce paperwork? Doing an in-depth analysis of the organization will enable you to make data-driven decisions and solutions.
2. Gather patient & staff feedback.
You can gather feedback from both your employees and your clients. Use feedback as constructive criticism that will point you in the direction of what needs to be fixed. You'll learn how to improve your services to boost the customer experience, as well as what your employees need to feel better and be more productive in their roles. Take advantage of surveys. Follow up with your clients any time they visit, and check in frequently with employees after change is implemented.
You can also be creative in this step. For instance, you can use your social media account to create a poll and ask your customers how they would like your services to improve.
Your patients and your employees can provide tons of valuable insights that can help you optimize and grow your business. Listen to them.
3. Establish goals & key performance indicators.
Set goals and key performance indicators (KPIs) that will help you grow your organization and boost its efficiency. Set both short-term and long-term goals, keeping cash flow, overhead and return on investment in mind. If you did the first two steps properly, you should already know what needs to be improved and how to do it.
Once you have set clear goals and KPIs, it's time to decide on actionable ways to reach those goals. Think strategically about the most appropriate KPIs for each department (marketing, finances, clinical staff, etc.). Having clear goals to aim for gives employees a sense of purpose and achievement. As a result, you might even notice a boost in engagement levels.
4. Take advantage of technology.
Telemedicine and telehealth have become the new normal. As a result, health care practices globally have implemented virtual patient visits, phone consultations and other remote ways to help avoid disease transmission. Naturally, technology played a huge part in enabling this.
Technology can help you optimize and automate many aspects of your business. For instance, shift scheduling software can save you hours of manual work. Or cybersecurity technology can help you protect sensitive customer data.
Technology is here to help you streamline time-consuming and labor-intensive tasks. As a result, you'll free up time for your staff to focus on more important things and be more productive.
5. Boost staff motivation.
Motivated employees are productive employees. And employee productivity is often the key to the success of any business. That's why a large portion of the job of a practice manager will revolve around ways to engage and motivate staff.
Here are tips you can implement to improve employee engagement:
Avoid burnout by offering growth opportunities
Celebrate achievements and days of personal importance, such as birthdays and company anniversaries
Train employees properly at onboarding and prioritize ongoing learning and development
Implement proper scheduling
Encourage use of paid time off and sick leave
Acknowledge and support the mental well-being of your employees
When possible, allow flexibility in their schedules (such as remote or hybrid working)
6. Invest in multi-channel patient support.
Try to open multiple channels for patient contact and support. Many of your clients, don't just appreciate this—they expect it. Patients today seek convenience and quick answers, so multi-channel patient support is definitely worth investing in.
You can invest in online channels such as a chatbot on your website or direct messaging on social media. Other, more traditional, means of patient support such as a phone number or email address should also be available. Your patients will reach out through all of them. The most important thing is to be present and ready to provide answers when required.
To Wrap Up
There are several different aspects of running a successful HME business, and the practice manager—or person operating as one—must have some degree of knowledge in all of them. Knowing that practice managers have responsibilities ranging from human resources to record-keeping and financial planning, it's not difficult to understand why so much of an organization's success depends on them. An efficient and productive practice manager equals business growth. Hopefully, these best practices will help you realize your business's full potential.