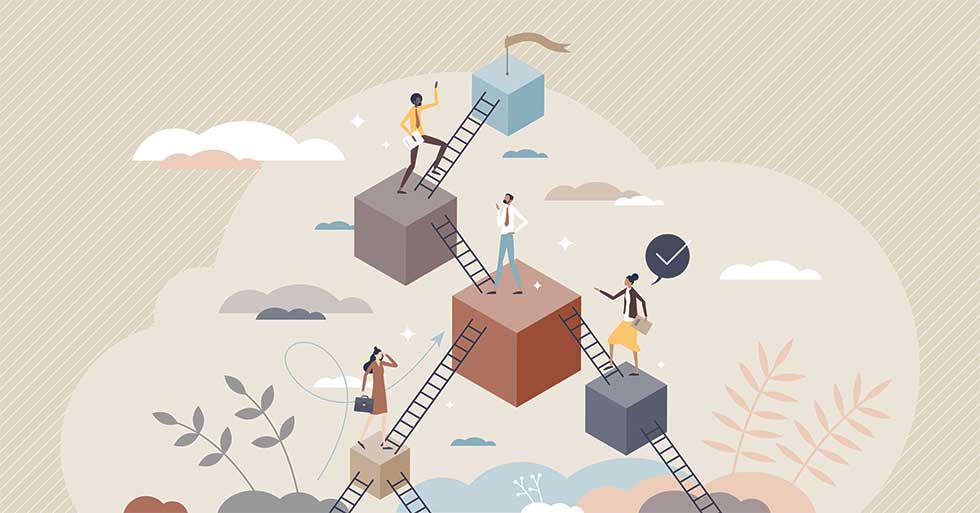 Train to stop the brain drain
Wednesday, November 3, 2021
The caregiver and nursing shortage that the care at home industry has been experiencing for several years shows no sign of easing. The persistence of the COVID-19 pandemic has exacerbated staffing issues, but organizations that effectively communicate, train and recognize the worth of their caregivers will see their businesses succeed with an ever-growing patient population.
According to the Bureau of Labor Statistics, the demand for caregivers is expected to increase by 34% through 2026  As this need increases, organizations cannot afford to lose staff. According to a benchmarking study administered by Home Care Pulse, it costs about $2,600 to hire and train a replacement caregiver.
These costs come at a time when the American Health Care Association and National Center for Assisted Living projects that the long-term care industry may lose $94 billion over two years in pandemic-associated losses. That amount could fund the average salaries of approximately 3 million caregivers.
To address these challenges and avoid unnecessary losses, clearly defining the values of your organization and establishing a healthy referral culture are proven strategies to retain staff. Additionally, effectively training your caregivers will help guarantee caregiver retention while simultaneously enabling caregivers to provide the highest possible level of care.
Training Helps Retention
Lao Tsu, an ancient Chinese philosopher and writer, is famous for saying "Give a man a fish, and you feed him for a day. Teach a man to fish, and you feed him for a lifetime." When it comes to caregiving, the time it takes to demonstrate best practices also affirms that you are interested in each individual's development and want them to remain part of your team.
This was made evident in a 2010 systematic review of the factors that attract and retain nurses in aging care, originally published in the Journal of Clinical Nursing. The review found that an essential strategy linking recruitment with retention is ongoing supervision, education and training for skills.
Therefore, as organizations expand their pool of clinicians with new talent, they must also make an effort to regularly provide these caregivers with ample growth opportunities. Doing so will also help establish a sense of stability during a time of great uncertainty.
Realistically, however, effective staff training can be costly. A skills lab would work well, and, fortunately, there is a way to prevent a lot of money going out for one.
For example, a colleague of mine, back when she managed an organization, was scrolling on Facebook and noticed a friend seeking someone to take their mother's old walker off their hands. Inspiration struck, and she jumped onto Facebook Marketplace and found many pieces of equipment being sold for very little to nothing at all. She also approached some of her durable medical equipment partners and found that they were more than willing to sell their older equipment at a low cost. Soon, she had everything she needed to set up a skills lab.
Organizing a skills lab with used and donated items is a tremendous opportunity to train caregivers at little cost. Convert an unused space in the office and turn to high-performing staff to train new hires and serve as mentors. Not only will new caregivers learn to effectively use the equipment, but these mentors will help foster unity amongst staff, helping to retain new recruits.
You can also turn to your organization's partners for assistance in training. Many long-term inpatient facilities, such as nursing homes or rehabilitation centers, permit homecare providers to participate in the training sessions they host.
Identifying & Addressing Burnout
And while a well-trained employee is functioning at a higher level, one of the leading causes of caregiver turnover among more senior employees is burnout.
The Agency for Healthcare Research and Quality approximates that as many as 70% of nurses experience burnout. Ironically, burnout can be caused in part by a caregiver's devotion to their patients, which often leads them to put patients before themselves—and creates an imbalance between work and life.
This imbalance can lead clinicians to grow disillusioned with their work, especially when their employers ignore issues with challenging clients, fail to express appreciation or keep relationships with staff strictly transactional. Burnout often begins with these risk points, which have the potential to grow as time goes on. Identifying risk points and knowing when and how to address them will help you retain employees while minimizing burnout.
To best address these risk points, maintain open communication with your caregivers, listen to their concerns and address any unique client challenges that may arise. Express genuine appreciation often by giving caregivers a call letting them know that their work is seen and valued or by dropping off a handwritten note. Lastly, cultivate a strong, friendly relationship with your organization's caregivers. When you check in with clinicians, try not to just ask for something; include questions that encourage them to share how they are doing and how they are feeling about their work.
By addressing these risk points, caregivers will feel empowered in their roles. Follow these tips while effectively training your staff to help them gain the confidence necessary to deliver exceptional care, stay with your organization and improve patient outcomes.