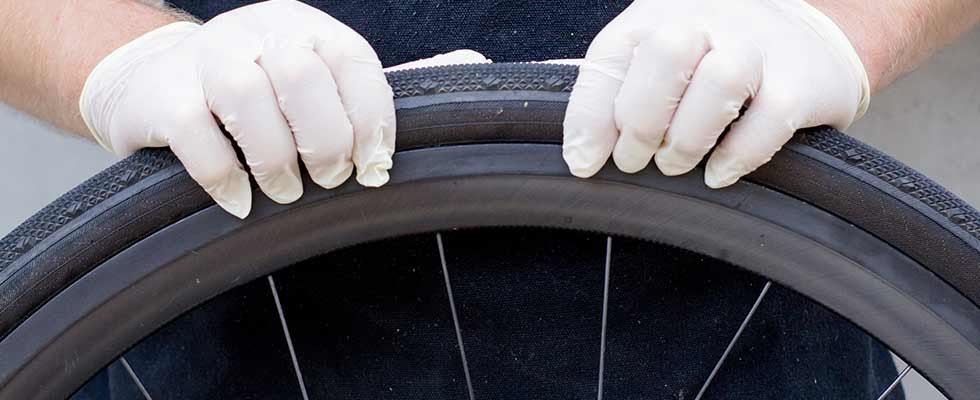 Working to protect & serve CRT users during and after the pandemic
Day by day.
That's how users of power wheelchairs and other complex rehabilitation technology (CRT) are taking things during the COVID-19 pandemic. It's also how advocates are approaching their efforts to make sure that CRT users stay safe and get the services they need.
"We're going to be dealing with this for a while," said Don Clayback, executive director of the National Coalition for Assistive and Rehab Technology (NCART). "It's a balance. There still are the day-to-day challenges everybody's dealing with, but there are some things we need to turn our attention to."
On the one hand, he said, advocates have been working hard to interpret federal guidance, get payers on board, and ensure that users have access to supplies, services and repairs. On the other, the group and its advisors are working to set up long-term priorities for new regulations and protocols to stay in place after the public health emergency ends.
Here & Now
Members of the disability community—many of whom are immunocompromised or at greater risk of developing serious respiratory issues—are experiencing a lot of fear and anxiety during the pandemic, Alexandra Bennewith, vice president of governmental relations for the United Spinal Association, said in a recent webinar.
"They're very scared … scared about a lot of things related to access to their equipment and their supplies and getting the care they need," she said. "Caregivers don't show up. Maybe the caregivers are sick themselves, [and] they don't want to put their customers or their loved ones at risk. So that's a huge challenge."
In addition, Bennewith said, members are having difficulty getting personal protective equipment and other medical supplies and finding there is some price gouging. They're worried about losing their jobs, especially if they can't go to work. They're concerned about medical rationing—that is, the crisis standards of care in some states that may exclude some disability diagnoses from getting care for COVID-19. And the list goes on: transportation is limited; coronavirus testing isn't always accessible and even some who have driven to testing sites have been denied because they're not in the front seat of the car; rehabilitation options are limited; and even getting groceries is a struggle when delivery slots are booked up and caregivers unavailable.
"We've heard stories of people literally running out of food," she said.
For NCART, Clayback said, the first priority has been making sure that people who use complex wheelchair and seating systems have the equipment that they need in good working order.
Perhaps they're waiting for a new chair ordered months ago to be delivered, or a component like a cushion. Or something breaks on their existing chair and suddenly needs repair. Either way, it's critical that they are able to get support from equipment providers.
"That's their day; that's their life," he said. "Their day starts when they're able to get in that wheelchair and go about their normal activity. If there's a problem with their wheelchair, with their seating system, then that impacts them—without even getting into all the complications COVID-19 brings."
On the positive side, he said, policymakers, payers and providers have been quick to respond to the need to make broad changes to health care. CRT users are a small part of that and may not always be top of mind, however. That has left advocates sifting through guidance from the Centers for Medicare & Medicaid (CMS) to see how it applies in this arena.
"Overall, we think the policymakers have done a good job— we've certainly been appreciative of the monumental task they have," Clayback said. "In some cases there was no guidance and we had to request it; in other cases there was some guidance, but it wasn't sufficient. There's been a lot of time spent on that."
Some of the items NCART has asked for is to:
Waive face-to-face requirements
Allow remote technology for clinicians and assistive technology practitioners, including for some forms of specialty evaluation and home assessment
Develop relaxed provisions if a person has an urgent need for new or replacement equipment
Allow repairs without prior authorization and without physician confirmation of continued need.
One success, Clayback said, is that physical therapists (PTs) and occupational therapists (OTs) are now being allowed to bill for telehealth under Medicare. Another is that CMS has added CPT Code 9742 "Wheelchair Management" to the list of Medicare telehealth codes.
The New Normal
But while telehealth and remote servicing may be a help to home medical equipment (HME) and home health providers, it can be tricky when talking about complex rehab equipment, which requires extensive fitting by a technician working in close contact with the user. A poor fit can cause serious therapeutic problems, including bedsores.
"You can't simply drop off a wheelchair—you have to have the person sit in it and there are going to be adjustments to be made," Clayback said. "The whole social distancing thing doesn't apply when you're fitting someone for a wheelchair."for a wheelchair."
At the same time, clinicians and others are trying to adapt to a new reality.
"We are dealing with opening up clinics, trying to do so safely: Do we have space, do we have the ability and resources and time to clean in between patients? And how do we screen and get the appropriate equipment?" said Cathy Carver, executive director of the Clinician Task Force, a national group of PTs and OTs; she also works in the Wheelchair and Seating Clinic at the University of Alabama at Birmingham. "We call it the balance between risk and resources—you talk individually with each patient and help them decide. Is it best that they come to clinic, should we sent out a home health specialist, do you need repairs and should we get a technician out?"
She said that the choice ultimately comes down to each patient's comfort level during these uncertain times.
"You can have two people with the exact same diagnosis and the exact same medical history and one is going to be more fearful than the other," Carver said. "The one who's more fearful is going to stay home and only let a few people in and the other is going to come down to the clinic. Every one of those fear levels should be considered and respected."
She said many clinicians have developed spreadsheets and check in regularly with their patients to see how they're faring—a practice homecare agencies can adopt.
And she said that from an HME perspective, providers should ensure they're developing a long-term relationship and working with each customer to meet their unique and evolving needs.
"I think the people who are going to do best from the clinician side, manufacturer side and supplier side are the ones who are already considering every patient as an individual, as a new set of goals," she said. "The people who are going to struggle are the ones who say if they need a folding chair, they get X chair. If they were not always in the mindset of seeing everyone as an individual, they will struggle during this pandemic time."
For example, she said, HME providers can act as a liaison between a CRT company, clinic or therapist and customer to make sure the patient is getting the support they need. And it could be as simple as making sure a piece of rental equipment doesn't automatically re-up just because they haven't heard from the user.
"It can be a really crucial place they can serve these patients," she said. "We'll be undoing all that over the next three to five years if … we're not working together."
For the Future
Clayback praised CRT manufacturers and dealers for their quick response so far.
"It's been encouraging to see how quickly the providers have been able to modify their processes and adjust to this new environment," Clayback said. "It's an ongoing process, I think companies are still learning and adjusting in a relatively short period of time when you think about how the environment changed over a period of only a few days."
For the long-term, he said, one goal is to keep some form of telehealth or remote access in place.
"Customers, patients, suppliers and manufacturers will all tell you how it's proven to be a very positive option," Clayback said. "If somebody is remote, sometimes transportation can be a problem for people with disabilities. There are tangible and credible benefits that will improve outcomes."
Just what that looks like is still in question. Carver said it's important not to lose the face-to-face option, but that she can imagine utilizing remote initial interviews or pre-evaluations post-COVID-19, perhaps with the ATP and customer in their home. She said it has been useful to see her patients in their homes to understand the reality of their day-to-day lives, and it would be a helpful way to get to know caregivers.
"I do think there will be some plusses that come out of it," she said. "I don't think there's ever going to be anything to take away from the in-person eval of a brand-new patient."
Some of the positive changes, however, are only in place temporarily during the public health emergency. NCART hopes to make those changes permanent. The group and others who serve the disability community are also working to develop protocols for care in this new era and have been holding weekly webinars to share updates and ideas.
Competitive bidding—and an effort to push it back at least a year after the public health emergency ends—is another priority. NCART is part of a broader group that is urging CMS to make a call, and will otherwise work with Congress to do it with legislation.
"The whole medical equipment community has been thrown into a tizzy because of the pandemic," Clayback said. "Thankfully, people have been able to respond but these responses have come with great sacrifices. You don't want to throw another payment cut and regulatory challenges to the companies that are really keeping people safe at home."