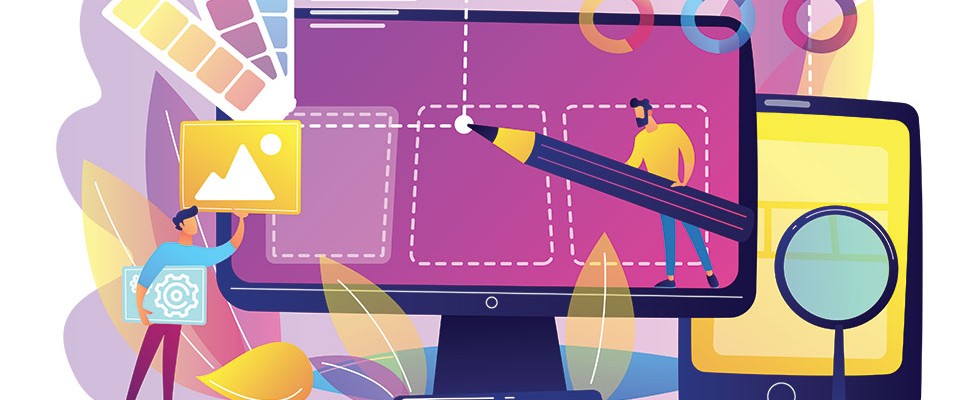 5 steps that will improve your online presence today
As hard as it is to believe, websites have had a place in our everyday lives for roughly 25 years. This means that the majority of professionals in the home medical equipment (HME) industry today have likely been working on their organization's digital presence for decades.
But while websites aren't new concepts in the homecare arena, they remain a critical element—perhaps the most important foundational piece, in fact—of a well-planned digital engagement strategy.
From my perspective, everything you're doing online should consider and point back to your website. Running a digital ad? You're sending people to a page on your website. Creating an email campaign? You should be linking back to a particular product or service you want to promote. When it comes to your website, it's important not to "set it and forget it."
Today, we're taking digital engagement strategy back to the place it starts—your website—and talking about five ways you can quickly improve your online presence by focusing on a few website enhancements that yield real returns.
1. Understand your user.
One of the most beneficial aspects of digital marketing is that it's trackable. With the right tools, you can collect information about how your users interact with your website. Details about what content is viewed most, which elements of your site people are clicking on and how long users are spending on each page can give you a great deal of insight into their needs. Before making any changes at all, be sure you've properly analyzed any existing data. By looking at what's already there, you may see some clear indications about easy updates to improve your users' experience.
2. Simplify.
If there's one mistake I see health care organizations make routinely on their websites, it's over-complicating. And I get it: When you're in the business of health care, providing information is one of the most essential components of your mission. Patients and family members need to understand the ins and outs of the care they can expect to receive from your organization. If you're an HME provider, purchasers are looking for specific details about the types of equipment you are selling and the kind of partnership they can expect from your team.
Sharing information is great. It's how information is presented and organized that can take a website from helpful to confusing in an instant.
Some indicators that a website may need to be simplified include:
Too many options in a top navigation bar: You may have provided a great deal of information on your website, but is it easy to sift through? If your website's navigation bar has more than five to seven primary links, or if sub-navigation items are difficult to click through, you may want to restructure this feature.
Too many calls to action: Calls to action are very important on any website, but if you're offering too many options, a user may not understand the best way to engage with you. When possible, consolidate calls to action down to one or two options (usually a "click to call" button and/or an online form).
Prospects are calling to ask questions that your website answers: Are you getting inquiries about details that are already on your website? From time to time, someone may call before visiting your website—but if you're getting the same questions routinely, it's an indicator that the information isn't organized intuitively.
3. Personalize your pages.
Especially for larger organizations, making a website feel personal can feel like a challenge. But when you're in the business of earning and maintaining trust, it's critical that you use your website as an opportunity to connect with prospects. A few ways you can bring a more personal touch to your website include:
Using custom photography: It's okay to use stock photography in some components of your marketing materials, and I understand that patient privacy is a consideration in health care. But some custom photography—at a minimum, headshots of your leadership team—can go a long way in taking your organization from a nondescript, unfamiliar brand to one that people recognize and trust. You may even consider staging a shoot to build a library of custom stock using your team and patient models (these can be paid talent or friends and family of the organization). This would enable individuals interested in your practice to get a better view of what it's like to engage with your organization.
Including testimonials: Testimonials can go such a long way in earning trust. Sharing success stories can help prospective patients and their family members see exactly what type of benefits they can expect from your organization.
Feature providers: As people are exploring your HME organization, they're looking for proof of excellence, including learning more about your team. To help potential patients and families connect with your brand, go beyond the basics of titles and credentials. Share why your team chose the homecare business and what motivates them to serve patients well each day.
4. Update often.
Regular updates send trust signals to prospective patients and customers. Have you ever landed on a website and wondered if a business is still in operation? Maybe you were looking for an address for a new location and that information hadn't been added to the site. Perhaps you clicked on a phone number that was no longer in service, or heard about an upcoming expansion and were looking for more information, only to find that the blog hadn't been updated in years. This type of interaction may lead a user to question all the other content on the site and thus, decreases trust between the user and the site. Don't let your homecare organization slip into this territory.
5. Audit for HIPAA compliance.
No matter how great your digital engagement strategy is, if it doesn't take the Health Insurance Portability and Accountability Act (HIPAA) into consideration, you could be opening yourself up to costly violations.
HIPAA compliance is likely a common topic in every conversation about business operations for HME providers—and it's also a critical consideration for your organization's website. Any information you collect through forms or appointment request tools should be encrypted to maintain compliance. Additionally, there are parameters to follow about the amount of time certain data remains accessible in your systems, as well as who interacts with that data and where.
If you're unsure about whether or not your website meets HIPAA requirements, consult with a HIPAA-compliant marketing agency. Not only can HIPAA-compliant agencies help you identify and remedy potential vulnerabilities, but they can also sign business associate agreements that share the burden of responsibility for HIPAA compliance, ensuring a heightened level of care in working with your organization.