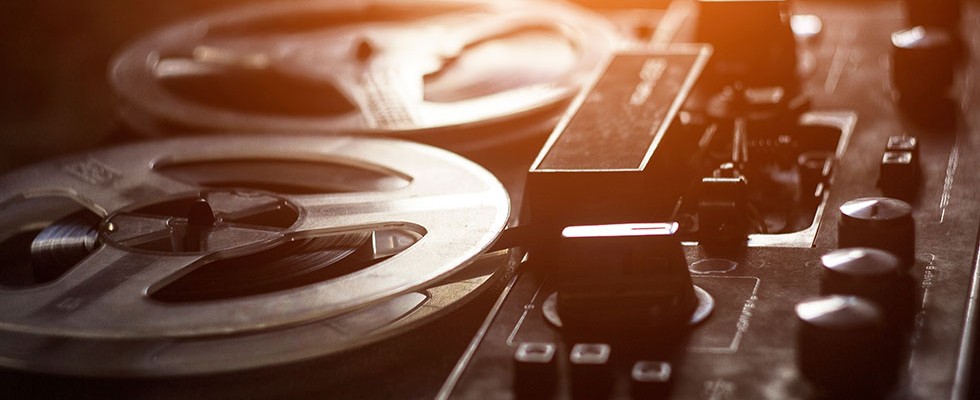 Your call will be recorded for training purposes
Business owners know that retaining good employees is vital to the health of any business. They also know that employee retention is dependent upon training, a popular topic of discussion today in the home medical equipment (HME) industry. Moreover, training is a differentiator between a great organization and a good one. Companies that invest in training and development achieve lower employee turnover rates. I recently spoke with HME providers and received a resounding affirmative response to the question: Is training a pain point or a weak spot in your organization? In this article, I will focus on training from a retention, staffing, leadership, program and software perspective.
Retention & Training
Retention and training go hand in hand in a business setting, and certainly in the HME industry. As companies work to create a culture of trust, respect and positivity, one of the main culprits for low morale is a lack of training. Staff members often feel unprepared for their job functions and that they were not properly educated in their job responsibilities. A long-term research project commissioned by Middlesex University found that 74% of employees felt that they weren't achieving their full potential at work due to a lack of training and development opportunities.
This translates to poor employee engagement and increased employee turnover. I have discussed training with many HME providers, and it is clear that HME businesses need to improve on it, making it a focus of their strategic plan as they look to improve employee retention.
Staffing Trainers
In most HME companies, people who perform well at their job are often asked to act as a trainer for others. The problem with this strategy is that being a trainer requires certain independent skills that often have nothing to do with the job itself. Just because a person is a good biller, does not mean that they will be good at training other billers. The two positions have different skill sets. As a result, it is imperative that you find someone who is a good teacher and communicator and exhibits patience. Industry best practice is to have the department divided by tiers or levels, and therein you should find your department trainer. The first-level or first-tiered staff work at an entry level or as a generalist. The second level is a trainer-level employee who has the skills to train others on their job functions. They can articulately and fluently explain how to accomplish their tasks. The third level employee is a team lead or team supervisor. By having a tiered team approach, it enables staff the opportunity for growth and promotes employee development.
In many companies, finding the trainer is not simple and can defeat the entire purpose of training staff in the first place. For most, the trainer performs multiple duties, including their own work in tandem with their training responsibilities. For example, if they are working in the billing and collections department, they often have their own payers or accounts receivable reports to work in conjunction with their training function. As the company grows or if there is a high rate of employee turnover, the trainer often ends up behind in either their workload or their training obligations. For many companies desperate to get the person in a seat, the trainer ends up spending minimal time in the training process. This sets the new hire up for failure and makes it more likely they will make errors that could affect the bottom line. By taking the time up front to train new staff, productivity will improve. Moreover, at this point, it may be worth considering a full-time trainer for the department.
In terms of personality and character traits, the trainer should be articulate, knowledgeable, a good communicator, patient, flexible and capable of assessing the outcome of the training. It is much more about how the material is presented than anything else. The trainer should also be able to vary their training techniques based upon the learner's preferences. This position is critical to the overall health of the company as they make the first impression on the staff and the more effective they are at teaching, the better the new employee.
Leadership
Similar to a Tier Two trainer, the leadership team has to value the importance of training for the organization to make training a central focus. For example, if the leaders of the business do not believe someone needs a minimum of four to six weeks—and preferably six to 12 weeks—of training on the phones before they take phone calls themselves, the new hire will likely be set free before they are really ready for phone duties. This creates an environment where the new person may fall behind before they even get started. As a result, leaders should regularly check in with Tier Two staff to ensure they have the tools and resources needed to perform their training function. One large HME provider shared that training a new hire for 12 weeks before releasing them to the phones resulted in 90% competency versus someone who is trained in less than 12 weeks with a competency rate of 60%. The 30% difference for this one company was enough proof to include 12 weeks of phone training.
Training Program
To develop a training program like the 12-week training mentioned above, it behooves you to determine how your staff best learns. Some people are visual learners and others like to read, watch or listen to someone delivering information. Still others must simply shadow and then practice hands-on to learn. Regardless, establish different methods of learning for the same functions.
Also, document each step in the training process and create a checklist and timeline for each interval in the training and the expected completion time. It should include each task, the sign-off date, progress and any important instructions. Make sure that the trainee completes one step before proceeding to the next stop. Regular assessments will teach the trainer how well the employee is progressing and if they understand what they are learning. Remediate as necessary.
As the new hire goes through the training program, remember that according to the Harvard Business Review, "When your employees want to learn a new skill, they typically don't Google it or refer to your learning management system (LMS) first; 55% of them ask a colleague. When you account for the fact that humans tend to learn as they teach, peer learning offers a way to support rapid, just-in-time learning, while strengthening the existing understanding your employees have
about concepts."
The bottom line is when designing a training program, ask your staff how they best learn (you can create a Google-type survey to do this) and employ methods that address the employee's learning needs. Both learner and teacher should benefit.
Software
Although many new learners prefer to tap into teammates or trainers and leaders as a means to learn their tasks, you should still have software to conduct, track and eventually to scale your training. In fact, in the article, "Where Companies Go Wrong with Learning and Development" Steve Glaveski writes that "Using today's technologies, you can personalize training so that it adapts lessons based on employee performance, tailoring content to every single employee's needs, learning style and delivery method."
Specifically, you might use a LMS such as Rise, Greenlight/Silkroad or Google Classroom to develop your own training program. Additionally, like many HME providers, you could use industry software such as VGM U, which offers a variety of training courses. For companies contemplating a more formal training process, consider starting by recording video call meetings for training purposes. This will enable you to expand your training personnel's reach without repeating yourself over and over again.
Whichever methods you use, make sure to also audit the work of the new employee via learning assessments. This will demonstrate the training's effectiveness and the learner's capacity to retain the information. Adjust the training as needed.
In summary, as I work with HME providers nationwide, I can tell that the businesses that focus on training see increased productivity, accuracy and morale. Engaged staff working in an environment that fosters learning for all employees drives increased profitability.