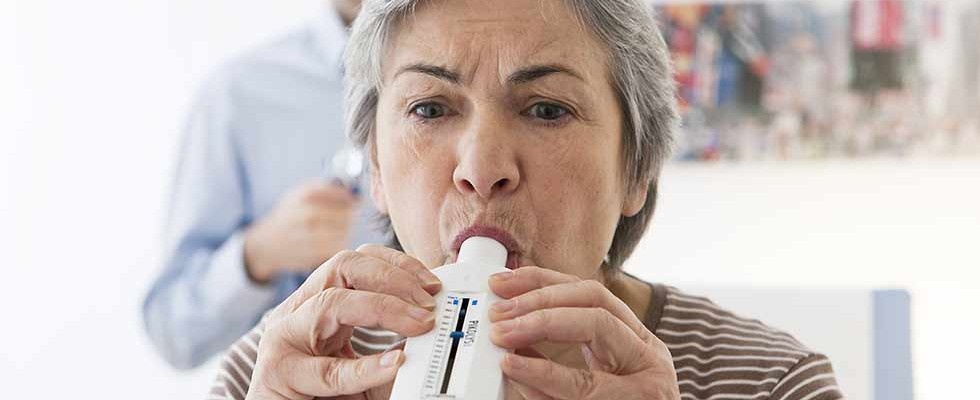 Breathing easy with infection prevention
It can be hard to catch your breath when every attempt feels like breathing through a straw. Chronic obstructive pulmonary disease (COPD) is the third leading cause of death in the United States, but it is also a very underdiagnosed illness. Even as treatment for COPD has improved, the death rate from the illness has doubled since 1969.
And now, COPD patients and their families are grappling with an additional respiratory burden in the form of COVID-19, the virus that had caused at least 122,000 deaths in the United States at press time (more than 700,000 people have recovered). So, when faced with a weakened immune system and a weakened respiratory system, how can COPD patients cope? Victoria Marquard-Schultz, CEO of OxyGo, shared some tip and strategies that go well beyond self-isolation.
HOMECARE: How does supplemental oxygen help keep COPD patients healthy during cold/flu season and during this pandemic?
MARQUARD-SCHULTZ: Being properly saturated is always important. Patients with COPD already have difficulty breathing before coming down with a cold or flu. Now more than ever, it is important for patients to know what their SP02 (oxygen saturation) is. Staying on top of this allows you to monitor any changes that might have gone undetected otherwise. Being aware of changes in oxygen saturation allows a patient's doctor to better assess their COPD treatment plan and make the changes necessary to maintain proper saturation. One way to do this is for patients to keep a reliable pulse oximeter on hand at home.
HOMECARE: How can patients keep tanks, portable oxygen concentrators and nasal cannulas clean and prevent infection?
MARQUARD-SCHULTZ: Patients and their families should always be cautious of materials being used around oxygen. While you want to make sure you are cleaning and disinfecting your equipment, it is important to remember this is medicine and needs to be treated as such. Having an oxygen safe cleaner is important. If you are wearing oxygen 24/7, the cannula should be changed every two weeks. The nasal prongs can be wiped down during that time with a mild soap solution; alcohol is not recommended because it would take too long to clean and will begin to harden over time.
HOMECARE: Are COPD patients experiencing additional anxiety about COVID exposure, and how can caregivers address that anxiety?
MARQUARD-SCHULTZ: Every person is experiencing this pandemic and their thoughts about it in their own way, making it important for caregivers to recognize that some patients may be feeling more anxiety. Addressing this can be done in many ways. Things like making sure to wash hands, wear masks, self-monitoring by taking their temperature and performing a wellness assessment can make a patient feel more comfortable.