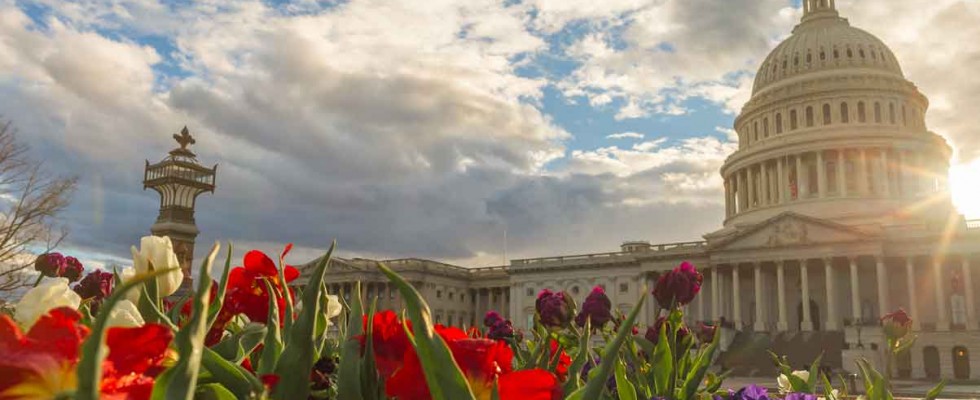 The legislation & regulation that made last year
Wednesday, January 8th, 2020
Last year was packed with big regulatory changes—and many pieces of legislation that came across Capitol Hill to eliminate or mitigate them. From the Patient-Driven Groupings Model in home health to a new competitive bidding model for home medical equipment providers, 2020 promises to be a busy year for industry advocates. All information current as of print press time.

Complex Rehab
SUMMARY
CMS lists Complex Rehab Technology (CRT) accessories and standard wheelchair accessories under a single HCPCS code, creating access issues under the competitive bidding program. 
STATUS
HR 2293/S 1223, the Protecting Access to Wheelchairs Act, is in committee. A separate measure, HR 2408, would create a separate Medicare benefit for CRT. 
WHAT NEXT?
Legislation to exempt CRT has been added to the FY 2020 appropriations budget.
---
 Medicaid
SUMMARY
The Money Follows the Person grants for Medicaid recipients were established in 2005. The program helps prevent spousal impoverishment. 
STATUS
The Medicaid Extenders Act of 2019 was made Public Law No. 116-3 on Jan. 24, 2019. 
WHAT NEXT?
Congress must pass a long-term solution as the law only funded the program through March 2019. 
---
Ventilators
SUMMARY
For Round 2021 of competitive bidding, CMS included non-invasive home ventilators in the program. Advocates argued that could prevent patients from accessing the live-saving technology. 
STATUS
The SMART Act (HR 4945) was introduced in the House on Oct. 31, 2019, to remove non-invasive home ventilators from competitive bidding. 
WHAT NEXT?
There is continuing advocacy for this issue.
---
 Rural Relief
SUMMARY
Competitive bidding rates were unsustainable for small, rural providers. Many threatened to close in the face of falling reimbursement, leaving patients without access. 
STATUS
HR 2771, the Protecting HOME Access Act, provides a 50/50 blended rate for rural areas and a 75/25 blended rate for non-rural, non-competitive bid areas. 
WHAT NEXT?
There is continuing advocacy for this issue.
---
Caregiver Training
SUMMARY
Turnover rates in homecare can average between 44% and 65%. Training opportunities can help retain workers.
STATUS
The Direct CARE Opportunity Act (HR 439/S 2521) creates grants for homecare worker education.
WHAT NEXT?
By 2024, 5.2 million homecare workers will be needed to care for the aging population. Continued change is needed to address caregiver turnover.
---
 Who Provides Care?
SUMMARY
Under current law, only nurses, physical therapists and speech language pathologists can perform the initial patient assessment following a physician order for home health. 
STATUS
The Medicare Home Health Flexibility Act (HR 3127/S 1725) states the discipline that will be most heavily used should perform the initial assessment.
WHAT NEXT?
This legislation would only affect cases where skilled nursing has not been ordered. The act is in committee. 
---
 Hospice
SUMMARY
Under current law, patients select a doctor or nurse practitioner as their attending physician when they elect hospice care. 
STATUS
The Rural Access to Hospice Act (HR 2594/S 1190) would let rural health clinics and federally qualified health centers bill Medicare Part B for hospice attending physician services, allowing more patients to access their primary care providers.
WHAT NEXT?
The bill is currently in committee and advocacy is ongoing. 
---
 Review Choice
SUMMARY
CMS announced plans in 2018 to implement the Review Choice Demonstration (RCD) for home health services. 
STATUS
The RCD began in Illinois and Ohio in  2019. It was delayed in Texas, North Carolina and Florida following industry advocacy citing hardship on providers facing PDGM and the RCD on Jan. 1.
WHAT NEXT?
Providers in Texas, North Carolina and Florida should prepare for the RCD in mid-2020. The Texas choice selection period begins Jan. 15. 
---
 Breast Cancer
SUMMARY
Medicare does not cover custom breast prostheses after mastectomy, limiting choice for women undergoing breast cancer treatment and recovery. Some private insurance companies have followed suit.
STATUS
S 562/HR 1370, the Breast Cancer Patient Equity Act, calls for Medicare coverage of custom breast prostheses.  
WHAT NEXT?
The House bill is in subcommittee; the Senate bill is in committee. Advocacy continues. 
---
 Aging in Place
SUMMARY
According to a 2014 AARP survey, 87% of adults age 65+ want to stay in their home and community as they age. 
STATUS
HR 4827 seeks to build age-friendly communities by updating the Older Americans Act. And in California, SB 280 is designed to make the state's residential building codes more aging-in-place friendly. 
WHAT NEXT?
SB 280 was approved by Gov. Gavin Newsom on Oct. 8, 2019, becoming state law. HR 4827 is in committee with a single sponsor.