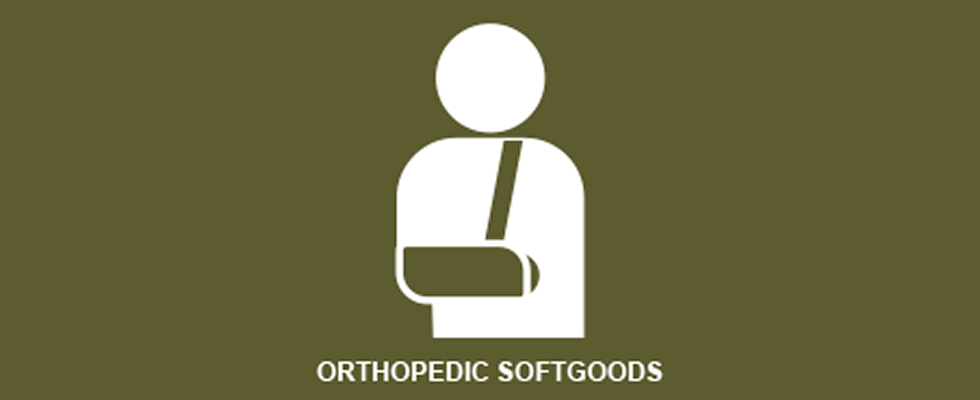 Wednesday, February 2, 2022
Transformer2 Back Brace
ADVANCED ORTHOPAEDICS
The Transformer2 back brace is an updated model with double pull strap design. The double pull strap easily controls the level of patient support. Rigid panels provide superior posterior and anterior support. The patient-friendly design ensures greater compliance. The brace produces intracavitary pressure to reduce load on intervertebral discs. Made with a breathable mesh, the product is easy for patients to put on and take off. Visit www.advanced-orthopaedics.com.
---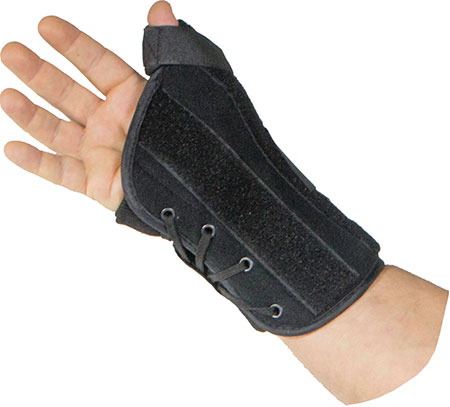 1343 Universal Wrist Brace With Thumb Abduction
ALEX ORTHOPEDIC
The Universal Wrist Brace with Thumb Abduction features black woven elastic with a contour design and adjustable sizing. The 1.5-inch aluminum stay is pre-shaped to fit the palm, and thumb abduction prevents flexion and extension. Visit www. alexorthopedic.com.
---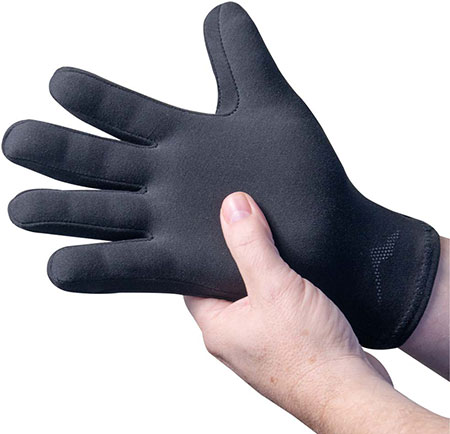 Polar Ice+ Hot/Cold Glove
BROWNMED
Brownmed's newest product, the Polar Ice+ Hot/Cold Glove is a patent-pending glove with a flexible gel lining that offers hot or cold therapeutic relief from acute injury, arthritis, fibromyalgia, myofascial pain, soft tissue soreness, stiff joints and more. This glove is safe for the microwave and freezer and allows for easy rotation between icing and heating injuries. Provides therapeutic relief on palm or dorsal side of hand. Visit www. brownmed.com.
---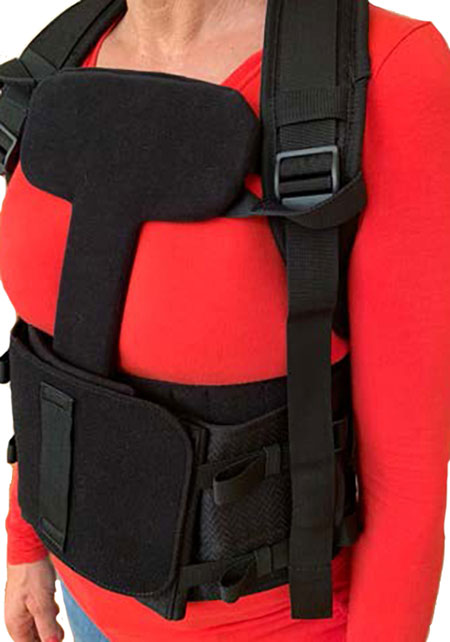 Back Bandit Ultima
DOCTOR IN THE HOUSE
The Back Bandit Ultima from Doctor in the House is a unique thoracic lumbar sacral orthosis (TLSO) back brace developed by an orthopedic surgeon. It allows rigid four-panel support, offering protected motion for the entire back with its customizable, heat moldable panels and easy adjustment to aid in healing. The Back Bandit Ultima, with its dynamic step-down design, requires a medical professional to fit the brace to the patient for optimal comfort and healing. Visit www.docinthehouse.com.
---

PRO Ankle Brace
VERTALOC
The VertaLoc PRO Ankle Brace provides maximum support to an injured ankle and foot. The PRO brace has an extension that runs from the ankle to near the top of the calf, which helps with instability and injury. The brace controls the position and motion of the ankle by immobilizing the ankle and lower leg for patients with arthritis and fractures. The complete closure system ensures a patient's ankle is secure and provides a comfortable fit. Visit vertaloc.com.
---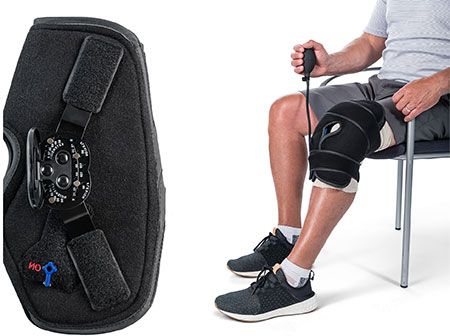 OrthoFrost Pneumatic Knee Wrap With ROM Hinge KKP-510
COMPRESSION THERAPY SYSTEMS
The OrthoFrost Pneumatic Knee Wrap is ideal for post-surgical use or after acute injury to help decrease pain and reduce edema and swelling. The brace is designed to combine the benefits of compression, cold therapy and superior flexion or extension control when needed. Visit www.compressiontherapysystems.com.