Answers from industry experts
Tuesday, December 6, 2016
Ceiling lift
Prism Medical
Tim Geurin, Director, Home Care
Tell us about your products for the lifts and transfer device industry.
GEURIN: Prism Medical offers a full product line to be used in hospital, LTC and homecare settings. This includes ceiling lifts, floor lifts, slings and transfer products. Our products have been designed with the care setting and client in mind.
What trends do you see?
GEURIN: The desire for clients to stay in their homes as opposed to institutional care is causing an increased need for transfer devices. This reinforces the need for these devices to be cost effective and easy to use.
How do you plan to meet future industry challenges?
GEURIN: Education for the homecare environment should include online tools for caregivers and clients. Stakeholders will have additional visibility on what solutions are available to them.
What steps are you taking to stay competitive in the coming year?
GEURIN: Several new products (our Eva Drive) and product enhancements are planned. In our 300 Series Ceiling Lift, we have eliminated many of the costly features for the acute care market to make the lift more affordable to home users.
What steps can providers take to stay ahead of the game?
GEURIN: Educate your customer base and funding sources about home accessibility products, including lifts. Lifts can allow individuals to be cared for at home, defraying the costs of facility-based care.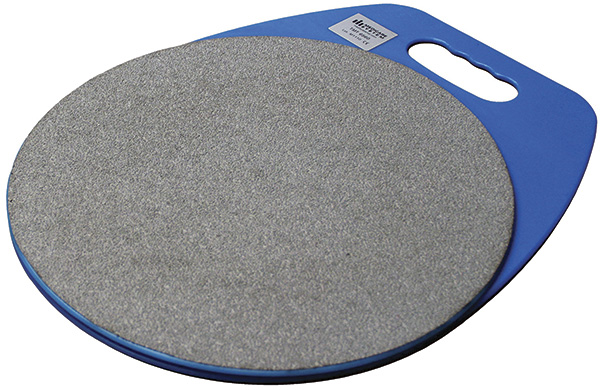 Patient transfer turntable
ICS Medical Supply
John Pas, Owner
How do the products you provide stand out in the industry?
PAS: We partner with Medicare System as one of only three authorized U.S. distributors. All products are designed with the end user in mind; they make lifting and transferring patients easier and safer.
How are new technologies impacting the market?
PAS: It's all about innovative materials that will enhance product performance and reduce risk of injury.
What is your company doing to stay competitive in 2017?
PAS: We are introducing several new products, one being geared to the EMT industry. It helps secure a patient to a stretcher safely and comfortably. The patient has some freedom of movement but they cannot release themselves.
What challenges are impacting providers overall, and how are your products helping them?
PAS: Minimizing the risk of injury and reducing hospital readmission rates are two big challenges. The HME industry can benefit by educating caregivers about the vast array of home medical products available and their proper use.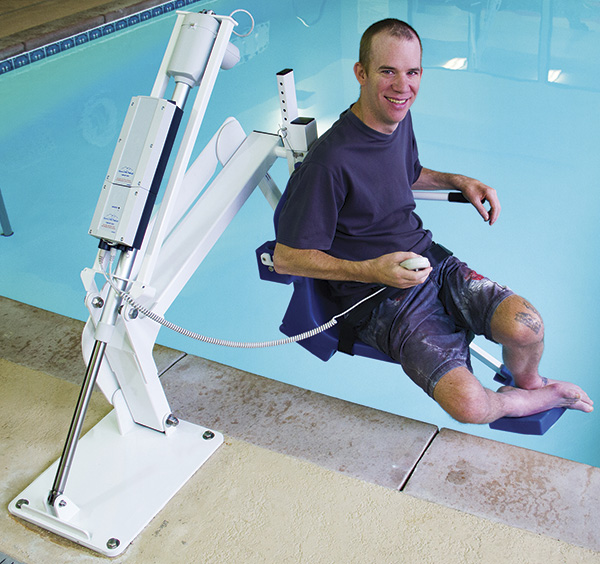 Pool lift
Aqua Creek Products
Bruce Giffin, National Sales Manager
What is your company's role in the lifts and transfer market?
GIFFIN: Aqua Creek's claim to fame was our development of the low-profile, small-footprint Pro Pool Lift. Aqua Creek is a FDA registered class 1 medical device manufacturer, and we take our role in lift technology very seriously.
What challenges is your segment of the industry facing?
GIFFIN: I think the largest challenge in the pool and spa lift market will be the development of safety and test standards for the product. In recent years, due to a push for this product by ADA requirements, many less-than-reputable companies built these products and sold them to unsuspecting customers. These products failed quickly and are now being replaced.
Tell us one way your company plans to stay competitive in 2017.
GIFFIN: We are looking to expand our product offering to help people with an aquatic rehabilitation or exercise regimen. We now offer pool exercise equipment such as aquatic bicycles as well as underwater walkers to help them stay safe and be more active while in the water.
What is the single most important thing that HME and other health care providers can do to remain competitive in 2017?
GIFFIN: Stay relevant. Keep the customer's needs in mind, and provide a level of service that continually exceeds even your own expectations. Keep things personal, and use every setback as an opportunity to be better.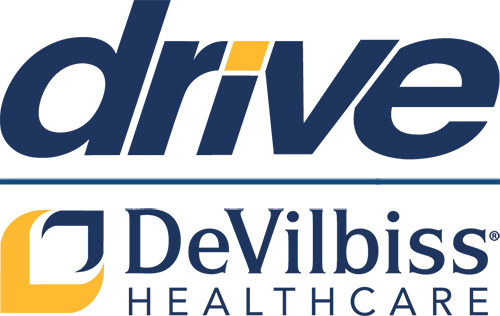 Drive DeVilbiss Healthcare
Joe Oberle, Product Manager, Beds and Patient Room
drivemedical.com
What products do you offer for the lifts and transfer device market?
OBERLE: Drive DeVilbiss Healthcare supplies a full line of power and manual lifts, as well as a wide variety of slings and accessories. Our lifts include a bariatric lift with a 600-pound weight capacity, a sit-to-stand lift and traditional lifts. In addition to lifts, Drive DeVilbiss offers multisize slings that can accommodate varying patient weights.
What is your company doing to stay competitive in the industry?
OBERLE: We are currently reviewing additional lifts to add to our line, including a power-based unit that allows the legs to expand with the use of an actuator.
What challenges are HME providers facing, and how do your products help them meet those challenges?
OBERLE: Budgets. Drive DeVilbiss has one of the best value propositions in the market today. An example of this value can be seen in our bariatric lifts, which are durable and can support varying weights. Our bariatric lift minimizes inconvenience for staff members by providing facilities with a lift that can accommodate a wider range of patients.