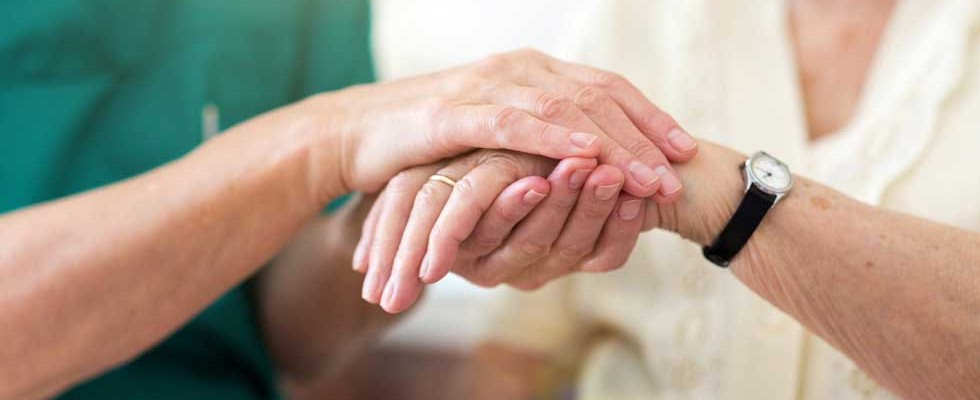 Follow in the steps of Amazon
Wednesday, February 10, 2021
As a homecare provider, you know that higher levels of patient engagement mean better patient outcomes and better business. When patients are engaged in managing their own health, they gain a sense of ownership over their care and demonstrate improved adherence to medication or device use, leading to higher patient loyalty, lower patient attrition and—most importantly—better health.   
But what is the best way to drive patient engagement?
The answer is simple: Provide an exceptional patient experience—but not just with aesthetic bells and whistles or trendy interfaces. Studies of consumer-facing companies show the key to customer experience—and to enhanced loyalty—is simply solving the problems at hand and reducing customer effort in doing so. With that in mind, follow the lead of consumer-facing technology providers like Amazon, Netflix or online banking platforms and focus on making your patients' experience as transparent, consistent and effortless as possible.
With the COVID-19 pandemic ushering in rapid adoption of digital innovation, health care providers have the opportunity to give customers an effortless experience. This article will highlight how patient engagement will create better business for you and will advise you how to thoughtfully design experiences for the patients you serve.
Building Transparency & Trust
Within the evolving insurance landscape, high deductibles are pushing patients to act like consumers in their care journeys. That means they want a full view into their financial responsibility: how much they owe, for what and to whom.
Care providers have an opportunity to develop trust by offering transparency into the patient's estimated financial responsibility early in the relationship. Complementing this transparency on the financial side, providers can highlight ease and convenience in the patient onboarding process with effective digital touch points with updates on order tracking, delivery details and appointment reminders, such as via text. Providers can offer financial ease as well by keeping a payment method on file for resupply efficiency.
The best way to achieve this is to choose technology that automates these business processes, creating coordinated transitions from one phase of a patient's care journey, like leaving a hospital, to the next, such as beginning at-home treatments. With a multi-channel communications strategy that includes a patient portal, mobile apps, digital reminders and automated phone call solutions such as interactive voice response, you can provide thoughtful and effective communication during these early stages, build trust with your patients and engage them when they are most willing to be proactive in the process.
Designing a Thoughtful Patient Experience
As a care provider, there are a range of communications you need to have with your patients and a number of modalities you can use for each of those touch points. Using each of these thoughtfully will allow you to build trust with the patient early on and demonstrate your effectiveness.
Steps for crafting a thoughtful, engaging patient experience include:
1. Make the most of your first outreach to a new patient.
From the start, establish an open line of communication and provide an element of choice in the relationship with the patient. For instance, if the new intake involves order processing, let your patient know you received the order from their clinician, tell them what to expect next and ask how they would like to be notified for future updates.
2. Keep your patient in the loop.
As the order gets processed, if the patient opted to be notified, ensure the technology you are using provides full transparency into how the order is progressing and when that patient should expect to receive their product. (Again, consider Amazon as a model: The ability to check on order status at any point in the process increases consumer engagement with the purchasing process and confidence in the platform.)
3. Use the very first order to demonstrate financial transparency.
Research shows that a customer is most engaged during their first order and, in the case of health care, most inclined to set up features like card on file or auto-refill. Encourage your patient to sign up for these features early to save hassles for everyone involved when it comes to collections. This will contribute to a smoother and more trusting relationship, create that financial transparency patients are looking for and drive higher profitability down the line.
4. Don't underestimate the importance of emotional touch points.
Even after an order is delivered and set up, engage with your patient and show them that the care experience is centered on them. Use your touch points to confirm delivery with a photo of the driver, check in on how they are doing with their new product soon after it arrives, ask if they have questions about their care and send appointment and resupply reminders. Establishing this emotional connection with patients demonstrates your investment in their care and health—beyond your own business needs.
5. Ask for feedback and keep the patient in the fold.
Lastly, when one leg of the care journey is completed—whether a first order, appointment, nurse call or resupply order—ask the patient how you did. This reminds them you are there to support them and make their care as smooth and supported as possible.
As you follow these guidelines, consider timeliness, personalization and modality. Overall, you should drive patients toward a patient portal, which allows them to have greater control over and insight into their care processes in the long term. But keep convenience in mind, too; the first resupply order confirmation is a good time to encourage the patient to enroll in a portal, not when sending an appointment reminder.
Looking at the Long Term
As many of us have experienced firsthand, the pandemic has driven consumers towards digital platforms and the same is true of patients. Even as we start to see normalcy resume in other parts of our lives, patients are going to demand the convenience of digital relationships as they take a more proactive role in managing their own care.
With that in mind, care providers should think carefully about how to create the best possible experience for their patients now and into the future. This will require not just strong technology, but also a thoughtful and committed approach to centering each patient in their care journey and experience.
Amazon has demonstrated the most consistent consumer loyalty statistics in history, with Amazon Prime memberships at a 93% retention rate in the first year and above 98% after two years. In the new era of virtual and connected business models, patient loyalty can be achieved if every care provider can create the low-effort, efficient and transparent processes that consumers—and now patients—have come to expect.
With these thoughtful approaches, you will see higher patient loyalty, better therapy adherence, improved patient outcomes and better business overall.