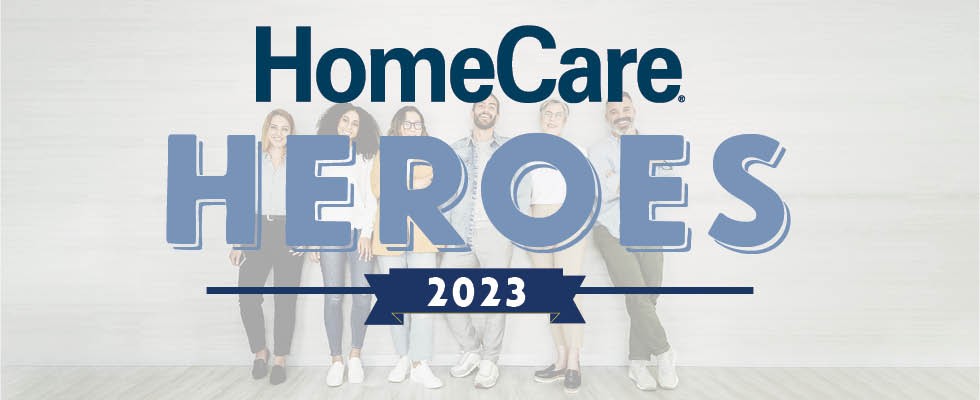 HomeCare Heroes 2023 Finalist
Wednesday, November 8, 2023
Sometimes, a hero emerges from a crisis.
Take Noelle Arausa, who had long gone the extra mile to serve her in-home care patients, first as a hospice nurse and now as a home health nurse on the Hawaiian island of Maui. After wildfires swept through her hometown of Lahaina on Aug. 8 in one of the nation's deadliest natural disasters, Arausa really went to work.
Although at least 97 people died in the fires and hundreds more were displaced, Arausa said she was fortunate enough not to lose her own home or family, and that all of her patients survived.
So while family and friends gathered at her house for safety after the fires, she extended her nursing skills to the entire community. As a native of Lahaina, she knew many of those who had been displaced and was able to offer clinical support as well as help with basic needs.
Arausa participated in wellness checks, going from house to house to do whatever she could, including delivering food and water and completing paperwork for Kaiser Permanente, which has a clinic in Lahaina.
"All the networks went down and were down for days. I would have to drive to pockets of reception, where they had satellite because I couldn't contact anybody," Arausa said. "I didn't have access to Epic. I didn't have access to Teams. I didn't have access to anything."
Arausa "orchestrated vital lifelines to patients and neighbors alike, transcending her role to become a beacon of hope amidst the chaos," wrote her nominator, Shaun Marsh, area administrator at Kaiser Permanente Care at Home. Marsh praised her colleague's "profound commitment" and said she enabled the delivery of critical medical supplies, food and water to those in desperate need. "Noelle was pivotal in steering affected individuals toward safety and support," Marsh wrote.
Arausa brushes off the praise, saying that staying busy helped keep her from feeling the full brunt of the tragedy.
"They're like, 'Do you think you need some time off?'" Arausa said. "And I said, 'I feel like if I do, it's not going to be good for me.' Being able to immerse myself in the community that I'm from and help however I could with medications and labs and whatever else—it just made me feel better."
That included taking on some new patients and helping tend to burn victims, who were often in staying hotel rooms because their own homes were destroyed. Her workplace stocked her shed with wound care materials and other supplies so she could access what she needed more easily.
She relied not just on her 15 years of nursing experience, but also on her time spent as a hospice nurse, which she did for eight years before joining the home health team she's on now. She drew on that experience to help manage grief.
"I feel like hospice played a big role in the knowledge and the support that I can offer the people in the community today," she said. "If I didn't have the hospice background, I don't know if I'd be comfortable talking about death and dying."
Arausa worries that she and those in the community continue to experience post-traumatic stress from the fires. She expects many residents not to return, especially after housing allowances run out. It's currently estimated that it could take three years to have Lahaina back in full operation.
"Everybody that we talk to, they all want to stick around and rebuild," she said. "All we can do is try and move forward and rebuild and work for each other as a community."