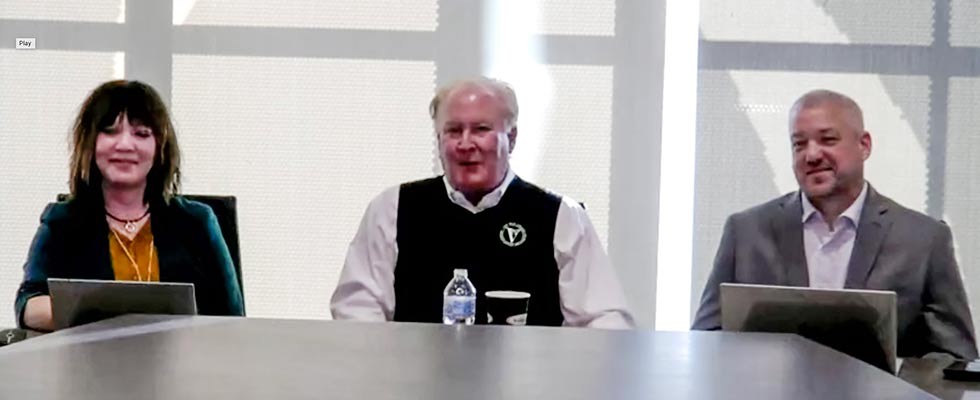 Virtual conference focuses on educational sessions
Monday, November 23, 2020
After 28 educational sessions over two days and eight product demonstrations, Medtrade's first virtual conference finished up its Nov. 4–5 run to positive reviews. With the COVID-19 pandemic still very much a factor in American life, virtual attendees watched familiar faces shed light on a wide variety of topics.
And while the educational opportunities are fleeting at the usual in-person expo, the virtual version is offering on-demand access to all sessions, extending Medtrade's reach beyond the week of the show.
"With a virtual pass price of $79, we believe [the conference] offered—and continues to offer—a lot of value," said Sarah Varner, senior director of marketing. "There were several COVID-specific sessions, and fortunately or unfortunately, those sessions are still quite relevant here in mid-November."
In addition to educational sessions, eight companies—BREAS, Brightree, CAIRE, Fisher & Paykel Healthcare, Invacare, Philips Respironics, Sunset Healthcare Solutions, and Zopec Medical—showed off their wares via online product demonstrations. Additional sponsors lent their support to the virtual conference.
"It's true that the old conundrum of conflicting educational sessions at in-person events was not a problem at this year's virtual conference," said York Schwab, newly named show director for Medtrade. "Presenting the content virtually allowed so many more eyes on the material. We definitely had several sessions that had a lot more participants than they would have had in person. That's great exposure for our speakers."
Presenters fielded written questions during presentations that took place with the backdrop of a national election and a surprise move by the Centers for Mediare & Medicaid Services to not award competitive bidding contracts for most categories.
Cara Bachenheimer's presentation, "Inside the Beltway: What to Expect from Capitol Hill," offered sage advice that still resonates regardless of which party ends up winning the majority in the Senate after Georgia's January runoffs.
"When people talk about our industry and who's better—historically it hasn't boiled down to one party or the other," she said. "It really boils down to where we have relationships—and hopefully, fostering those relationships with the folks in power."
In "Educating the HME Consumer to Grow Your Retail Revenue," Wayne Grau from MK Battery described how cutting-edge home medical equipment retailers are helping consumers understand different products and generating great sales revenue. Grau outlined several techniques for upselling, while demonstrating how properly guiding one uninformed customer garnered $428 in retail sales. That same customer ended up referring three friends.
Sessions are still available for on-demand viewing, and will continue to be available for about five months.
For those itching to get back to in-person shows, there is positive news on the vaccine front and Medtrade organizers are cautiously optimistic that the newly named Medtrade West will go ahead as planned in Phoenix, Arizona. The show is set for April 12-14, 2021, at the Phoenix Convention Center.
"With the Medtrade Virtual Conference completed, we are setting our sights on Arizona in hopes of getting back to in-person shows," Varner said. "The event is five months away, and we hope the pandemic situation will be manageable. At this point, we believe we can convene a safe, productive and successful show. People liked the virtual experience and our survey results were solid. Attendees appreciate that the sessions are on demand so they can watch when they have time. That said, we sense pent-up demand for in-person shows, and we hope to get back to it in 2021."
The newly branded Medtrade East is scheduled for next year in Atlanta at the Georgia World Congress Center. Dates for that show are Oct 18-20, 2021.