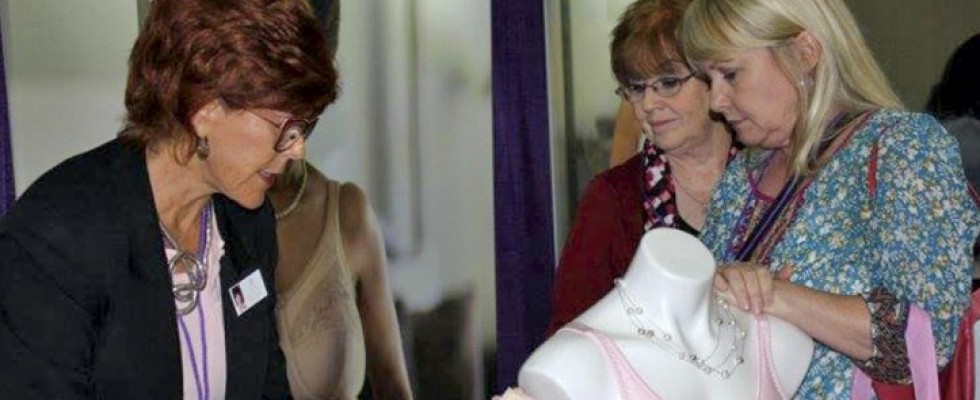 Essentially Women celebrates 20 years of women's health leadership
Tuesday, December 20th, 2016
It has been one year since Essentially Women (EW) was acquired and added to the VGM Group Inc. family of businesses. EW has been serving business owners of the women's health and home medical equipment industries for 20 years.
EW began when nine independent businesswomen, operating companies that specialized in providing health care products and services to women, particularly post-mastectomy, wanted to find some positive, long-term solutions to promote the continued success for independent providers.
After networking with women across the country, they found many common concerns facing small, independent businesses: diminishing reimbursement, escalating acquisition costs, poor cash flow, inefficient business practices and other challenges.
Armed with that knowledge, a structured vision and the drive to connect independent women's health providers with resources and tools to operate more efficiently, Essentially Women was born. Starting in 1996 with only 60 members, EW has since grown to nearly 600 members with more than 1,000 locations throughout the United States. Similar to the benefits experienced by other membership groups under the VGM umbrella, EW provides members the advantages of collective buying power, leverage to negotiate special pricing incentives, a unified voice, shared resources and networking opportunities with industry experts and peers alike. By becoming a part of the VGM family, EW members now have access to additional programs and a wide array of business services that the 30-year-old company provides.
"Both companies were founded on the principle of providing business solutions to independent providers so they can focus on what's most important—taking care of the patients, a foundation and belief that will continue to drive our companies into the future as we expand our reach in the home health care market," said Christa Miehe, president of EW.
Having been with VGM Group, Inc. since 2002, Miehe brings a wealth of knowledge and experience to her role as president. She relishes opportunities where she can connect members with people and resources that can bring their business even greater success.
From buying power to networking events, reimbursement assistance to promotional materials, her experience with member service organizations and perspective as a leader is helping these independent providers of women's health care products find greater value in their EW membership.
"Providers who excel at taking care of clients are not always the savviest businesspeople," said Miehe. "They tend to prioritize what's best for the clients even when it's not what's best for their business. I hope to help EW members become better businesspeople and navigate a middle ground that is good for clients and the providers both. My team looks forward to helping our members increase their revenues so that they can continue to help an even larger client base."
Connections for Business Growth
Recently, EW hosted its annual members-only education conference in Myrtle Beach, South Carolina. Nearly 250 members, vendor partner representatives, speakers and consultants were in attendance for the first show under the new ownership.
During the two-day conference, attendees earned CEUs at 19 education sessions. Topics ranged from billing and reimbursement to succession planning to the future of women's health care. Additionally, representatives from all four DMAC jurisdictions were in attendance to answer questions.
"Attendees not only received CEUs but also had access to thought-leaders, presenters, consultants and their peers for two days," stated Miehe.
One of the highlights of the Focus conference was a keynote presentation by David Wagner, innovator of the "pay-it-forward" Daymaker Movement. "David's incredibly heartfelt and moving account of creating the Daymaker Movement and his own personal experience with cancer were a perfect fit for this audience of women's health care professionals and mastectomy fitters," said Miehe. "He reminded everyone how important every interaction with their clients can be; that making their day has the potential to change lives."
With the help of VGM's Off-the-Shelf Marketing, EW introduced attendees to a new customer and patient support piece, Shades of Pink. The 20-page guide will help women diagnosed with breast cancer to navigate options after breast surgery and introduce them to assistive products, resources and information.
"Members were very excited about our Shades of Pink guide," said Nikki Jenson, EW's membership director. "It's a very cost-conscious way to obtain a professional marketing piece that will present a business as warm, caring and compassionate, and promotes the message that you genuinely care about your community and the people who live there. Referral sources will be impressed and grateful that someone is reaching out in this way."
"Focus offered our members a chance to connect with their peers, discover areas of opportunity for business growth and to cheer themselves for the exceptional work they do for their staff, clients and communities they serve," said Miehe.
Women's Health Care Is Big Business
The future certainly looks bright for EW. The women's health care market is one of the top niche markets and will continue to grow even stronger as baby boomers come of age. Women are earning, spending and influencing purchasing decisions at a greater rate than ever before and account for $7 trillion in consumer and business spending in the U.S. Over the next decade, women will control two thirds of consumer wealth.
Women drive an estimated 85 percent of all purchasing, through a combination of their buying power and influence.
Even when a woman isn't paying for something herself, she is often the decision maker about what does, or does not, get purchased. Women serve as primary caregivers for both children and the elderly. Women buy on behalf of the people who live in their households and for extended family (such as older parents and in-laws) and friends.
Women also use more health care than men. Women make approximately 80 percent of health care decisions for their families. Females of all ages accounted for 57 percent of all expenses incurred at doctors' offices in 2011. According to the CDC's National Center for Health Statistics, on average, women in America outlive men by five years.
The global market for women's health devices is forecast to grow from an estimated $1.8 billion in 2014 to approximately $2.4 billion in 2021. This significant growth will be due to substantial increases in the prevalence of breast cancer, with rates of the disease expected to increase due to an aging population, changing lifestyles and higher survival rates.
"Women live longer than men, make the majority of health care and purchasing decisions, and are affected by health issues such as breast cancer, lymphedema, incontinence, pregnancy, diabetes and so many more that providers have solutions for," said Miehe. "If you're not offering these kinds of products in a female customer-friendly atmosphere, you're missing out on incredible revenue opportunities."
EW is located in Waterloo, Iowa, headquarters of VGM Group, Inc. For more information, visit www.essentiallywomen.com.