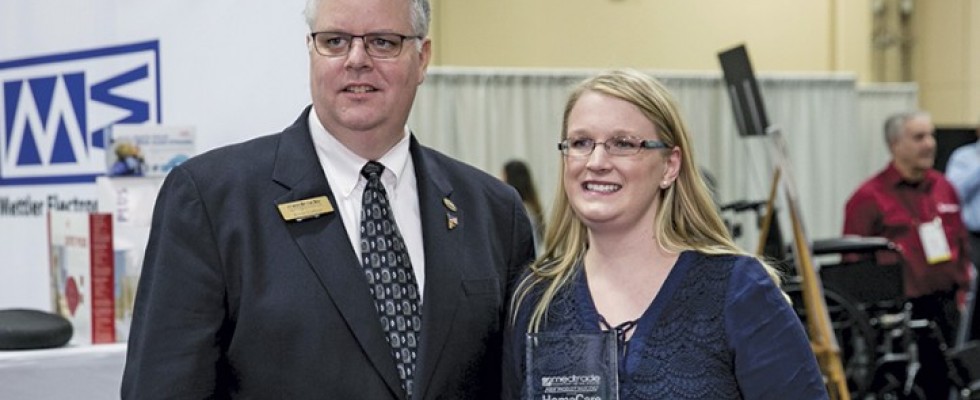 Highlights from the show and best new product award winners
Medtrade Spring in Las Vegas, Nevada, passed in a flurry of conference sessions and Expo hours for attendees. The HomeCare team was on hand to build relationships in the industry, and help promote a few new products along the way.
Medtrade Spring attendees cast their votes for the best new products in the New Product Pavilion Providers' Choice Awards, sponsored by HomeCare, on the Expo floor. The Pavilion featured the most innovative HME products that have been on the market for less than one year. The top three (Gold, Silver, Bronze) were announced on the final day of the Expo.
PROVIDERS' CHOICE GOLD Handy Cane by The Handy Cane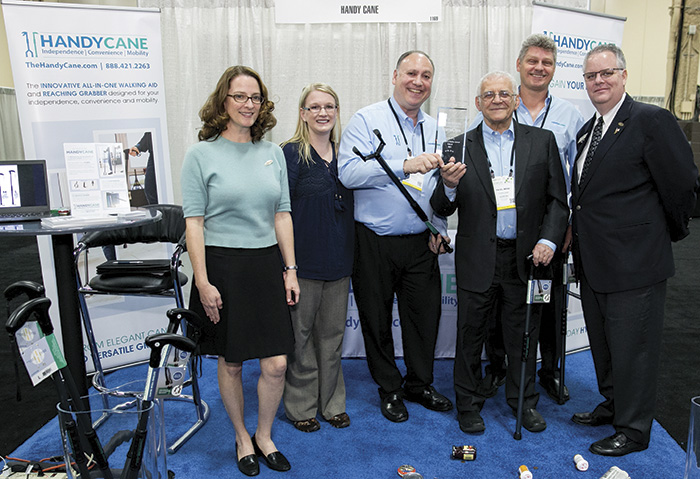 The HandyCane was again a crowd favorite, taking home the Gold award.
PROVIDERS' CHOICE SILVER VirtuCLEAN by VirtuOx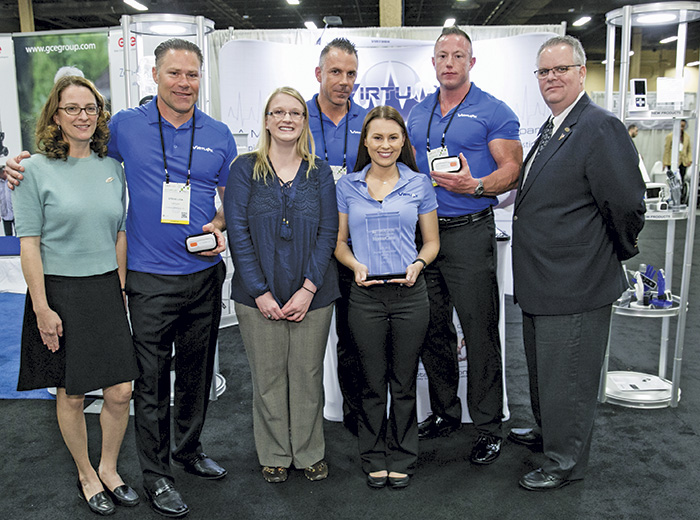 The VirtuOx team shows off their Silver prize-winning product.
PROVIDERS' CHOICE BRONZE Hoverboard Buddy by Inventor Lady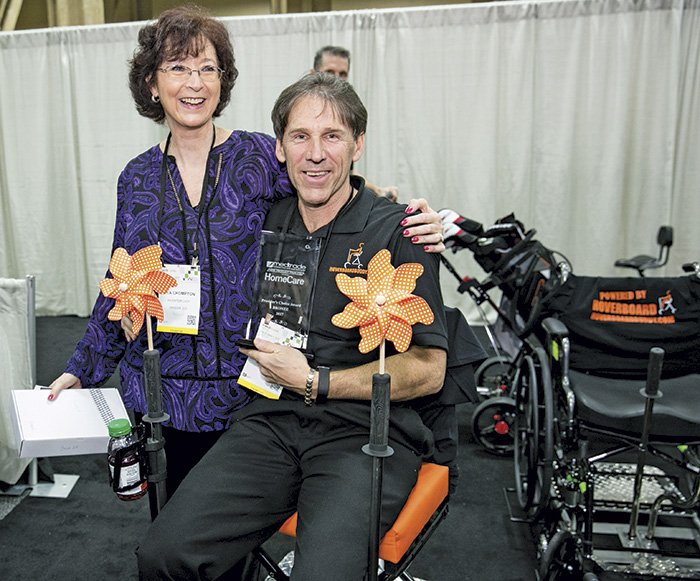 Inventor Lady Rita Crompton with Hoverboard Buddy inventor Dave Newhouse with the Bronze award.
From everyone at HomeCare Magazine, congratulations to the winners! We can't wait to see what innovations 2017 will bring, and look forward to seeing everyone at Medtrade 2017, October 23–26, in Atlanta, Georgia.