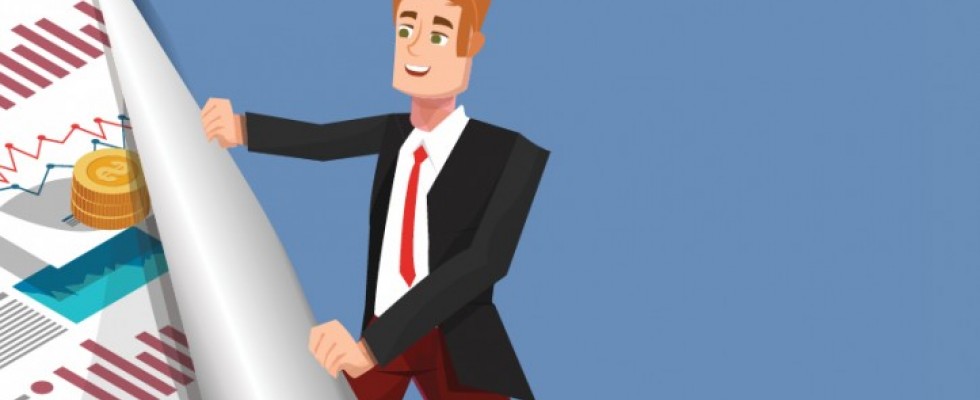 And the 8 habits of highly effective sales professionals
Wednesday, November 15th, 2017
In order to prevent regulation increases from further encroaching on their market share, HME businesses should employ a systematic and strategic approach that focuses on optimizing sales efforts and interactions with potential referral sources. Businesses can enhance their referral strategies by leveraging market data. 
In this article, we'll explore what high performers do differently and how to execute on proven sales strategies—to push beyond regulation obstacles. To increase profitability and market share, a multi-tiered approach is recommended. It starts with the habits of effective sales professionals.
Self-Evaluate the Following Habits
1. Communicating your unique value proposition from the outset. In the highly-competitive HME market, landing that coveted first meeting with a prospective referral source can be a challenge. Time is precious, and referral sources are more selective than ever when it comes to choosing which provider to refer to. They want to be sure that the HME provider can meet the supply and service that their patients require. In order to overcome this hurdle and get one step closer to a sale, you must be strategic and clearly communicate your agency's unique value proposition. Use relevant case studies to position yourself as an HME partner who will be able to provide a superior level of customer service. Concrete evidence of past successes can bolster a prospect's confidence in your ability to competently manage their referrals.
2. Creating detailed profiles for all potential referral sources. Once a referral source has agreed to meet, it is critical to plan accordingly so you can put your best foot forward. Top sales reps know that they only have a few minutes to impress their prospective referral source. In order to maximize time with a prospect, it is important to create detailed profiles for each prospective referral source to develop a deep understanding of their needs and interests in your HME product and service offerings.
3. Asking the right questions. Having done their homework, top reps walk into every meeting prepared with outcome-based questions that will help them identify any unmet needs or issues that their prospective referral source may be facing. These are golden opportunities for you as a sales rep, so take time to listen. Tip: Ask an engaging, open-ended question that cannot be answered with a simple yes or no. Frame your outcome-based questions around the following themes:
• Importance: Never assume that you know what is most important to your referral source. Making assumptions can cause your referral source to feel that you are not listening to them, and you do not truly understand their needs. Example: What's most important to you when working with an HME partner?
• Areas of focus and improvement: These types of questions allow you to determine what they are currently prioritizing in their practice and pressing areas of need that require improvement. Example: "What areas of your practice are you currently prioritizing? Are there any areas you are seeking to improve?"
• Better solutions: Many of the referral sources you meet with may already be working with HME partners. However, there may be unmet needs in the area where you specialize that you can fulfill. You won't know unless you ask. Example: "I understand that you're currently working with another HME partner. Are there any products that you are not able to get with them that you require?"
Draft several questions for each theme that are targeted to the areas where your HME business specializes, and rehearse your delivery. The more you rehearse, the more natural the delivery will be. Tailoring the questions to your area of specialty will help you to determine whether you are a good fit for this referral source.
4. Knowing when to push forward and when to walk away. High-performing sales reps are skilled at evaluating and pre-qualifying their accounts with information they gather through outcome-based questions. They know that not every potential referral source will be a good fit for them. Don't waste time with referral sources that have a low volume of referrals to give you. Move on to more fruitful prospects. Always part on good terms in case they have a greater need in the future.
5. Avoiding oversell. Top sales reps are skilled listeners who utilize the information a referral source shares. By asking the right questions, you eliminate the need to oversell, and you can use their answers to help position your organization as the best solution for their unmet needs.
6. Remembering to ask for the business. Having come to the meeting prepared, skilled sales reps make it easy for prospective referral sources to consider you as an HME partner. All of the other steps have culminated to this point. When you clearly communicate your unique value proposition and demonstrate that you are the best solution to address your prospect's present needs, you effectively eliminate their hesitations. It's clear that you are working in the best interest of improving the quality of life of the patients they serve and it makes sense to do business with you. Example: "Based on our conversation, it sounds like I will be able to assist you with your current areas of need. Who are you seeing in your practice this week that we can assist?"
7. Employing retargeting tactics as needed to ensure the sale is closed. Top sellers know a sale isn't closed until an order is placed. Turning a lead into an account is an important part of managing your referral source meetings. Once a referral source has agreed to do business, it's important to book your first HME order prior to the conclusion of the meeting. Taking the initiative to book the first order demonstrates your commitment to providing them with a high degree of customer service to ensure that their needs are met. If no orders are required at the moment, book a time in your calendar to place their future order. This allows you time to get their account underway.
8. Leveraging a sales software to support growth strategies. Success in sales is no accident. It results from careful planning and the delivery of clear, targeted messaging that will demonstrate a company's value to a potential referral source. While there are many generic sales software options in the market today, they are not designed to meet the specific demands of an HME business. A purpose-built solution for HME allows you to develop and execute effective sales strategies to drive growth.
Accelerating Sales Growth
A comprehensive HME sales solution that combines timely and full market data, the provider's referral data and relationship management tools empowers sales organizations to remain competitive and achieve sales success. Factors coming together allow you to develop data-driven sales strategies toward better efficiency and effectiveness of teams, onboarding and determining the ROI of sales efforts.