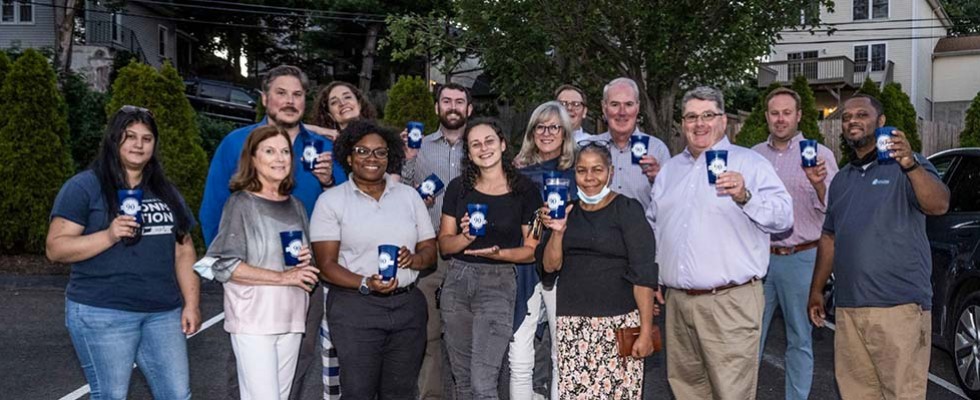 In 1975, Jack Collins graduated from the University of Connecticut School of Pharmacy and went to work for his family business, Collins Pharmacy, in Bridgeport, Connecticut. Preparing for the future, he added a durable medical equipment (DME) showroom. Collins Medical Equipment and Accessibility Solutions celebrated its 90th anniversary in September.
Collins Pharmacy was founded in 1931 by Thomas P. Collins. His son, Tom Collins, Jr., who took over after serving in World War II, moved the pharmacy to a larger facility next door to the original in 1963. The store has moved—and grown—two more times since; the current location is just up the road in Fairfield. Jack, Tom's son, who is now president, took over in 1998, and in 2002 the retail pharmacy was sold to CVS.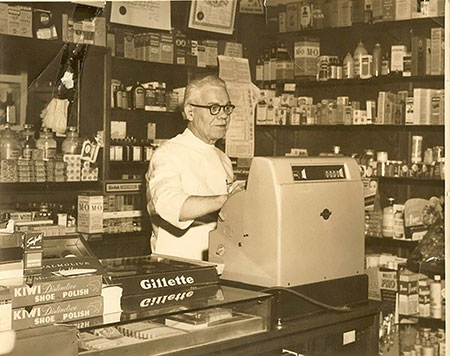 Tom Collins, Sr. in the pharmacy
"We've been fortunate as a family business to succeed in Connecticut all these years," Jack said. "Our growth has been almost astronomical in the last five years. A lot of it is hard work, honesty and integrity."
Jack's son, Bryan, launched Collins Accessibility Solutions in 2012. He is a Certified Aging-in Place-Specialist and licensed home improvement contractor. He said the home access business generally ebbs and flows, but the company has a seen a boom in stairlift and ramp orders of late.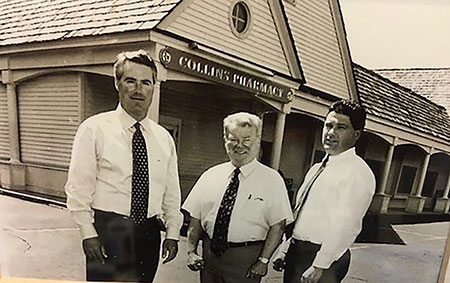 L-R: Jack Collins, Tom Collins Jr., Chris Collins
"I think we can directly correlate that to the pandemic, with people having a much deeper desire to remain home," said Bryan.
The company tried to do virtual home assessments during the pandemic but found the model just didn't meet their customer service standards.
"Our motto is to care for people like family," said Bryan. "So [virtual evaluations] didn't really give us that personal touch that we're looking for."
Fortunately, with the advent of the COVID-19 vaccine, the company has been able to return to in-person evaluations, Bryan said.
Working in DME is not without its challenges, however; right now, the industry as a whole is facing major supply chain issues, leading to soaring prices for suppliers and consumers.
"Walkers, wheelchairs, commodes—[they] come in dribs and drabs, but it's clearly a considerable challenge for us," said General Manager Chris Collins. "I think we're all trying to adapt to it. But we still don't have good communication about what's available and what's not."
That said, Jack is optimistic about the future of the company, which currently has seven members of the Collins family on staff and 26 people on the payroll overall.
"Accessibility is poised for tremendous growth," he said, and the company's diabetic supply line is growing week-over-week. "It's all good."