Market success depends on getting sleep-disorder breathing patients to use therapy devices
Compliance is the Holy Grail of sleep-disorder breathing therapy. Technologies such as continuous positive airway pressure (CPAP) devices only work if patients use them, and yet industry statistics suggest compliance rates hovering around 50 percent, to the detriment of both patient well-being and DME/HME providers' bottom line.
Compliance is critical to successful treatment of sleep-disorder breathing and also to the success of DME/HME providers. It's clearly in everyone's interests to boost compliance, but how?
Devoting time and resources to ensure compliance is particularly challenging for DME providers in the age of competitive bidding, says Mitchell Yoel, executive vice president of business development and government affairs at Drive Medical Design and Manufacturing. "Current pressures on providers are coming from multiple fronts," he says. "Providers must both facilitate and confirm compliance with PAP therapy to ensure clinical outcomes and reimbursement, and must also manage the operational costs associated with the amount of time clinical staff spends on PAP patients to get the appropriate fit and comfort."
In the context of competitive bidding, providers face a precarious balance between ensuring clinical efficacy and staying in business, says Yoel. "The goal is to achieve high patient satisfaction, compliance and outcomes with the fewest 'touches' possible," he explains.
From the perspective of choosing products, achieving PAP compliance efficiently involves considering the versatility of an individual interface, its acquisition cost and the total cost of ownership, adds Yoel. Drive offers the Freedom Series of full face and nasal interfaces to supply providers and clinicians with masks that have low initial acquisition costs and "one size fits all" versatility with multiple cushion sizes in each retail box, fully assembled and with high levels of seal capability and comfort.
Emphasize the Experiential Mode
The technology of sleep-disorder breathing is evolving quickly, and DME providers should open their minds to new technologies beyond continuous positive airway pressure (CPAP) to solve problems, says Barry Krakow, M.D., medical director of Maimonides Sleep Arts and Sciences, Ltd., Albuquerque, N.M., whose sleep clinic has achieved a compliance rate among ongoing patients of about 80-90 percent.
Many patients have trouble with CPAP therapy when breathing out, a condition physicians call "expiratory pressure intolerance." There are other devices besides CPAP—including auto bi-level positive airway pressure (ABPAP), adjustable pressure (automatic positive airway pressure, or APAP), expiratory pressure relief (EPR) and adaptive servo-ventilation (ASV) devices—that can help solve the problem. "The over-reliance on CPAP in my opinion is dramatically holding back our ability to help our patients," says Krakow. "Technology changes now make it very easy to treat the problem of breathing out against the pressure coming in. Everybody recognizes it's there, but they are not looking at it with the precision that would foster the use of these advanced devices."
DME providers also need to get beyond "education" and work in an "experiential mode" to help patients, which involves spending more time coaching patients on using the equipment and getting them to try out and become comfortable with the equiment before taking it home. Krakow says patients need to be engaged on the psychological front as well as the physiological front. "Education is overemphasized in its capacity to achieve outcomes. It's part of the process, but providers should also engage with patients on a psychological level to help them realize that sleep therapy is a wonderful thing." Sleep-disorder breathing therapies require patients to use very intrusive devices while they are sleeping, so it's not surprising there is resistance and noncompliance. DMEs could benefit from training in coaching techniques and cognitive behavioral instruction to better equip them to help patients adapt to therapy, he says.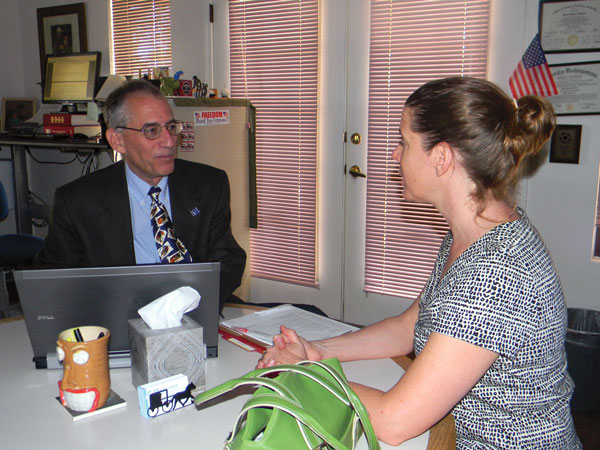 Another problem with treating sleep-disorder breathing is the historic—and in many cases ongoing—adversarial relationship between sleep centers and DME providers. "Instead of DMEs and sleep centers working together, they are often in conflict," says Krakow. "The failure of these two entities to work closely together has led to the problems we face." Among other things, establishing and maintaining a good relationship with a sleep center is a great source of information for the DME provider, who can learn a lot by witnessing how machines are used, how masks are fitted, how titrations are performed and how patients are oriented toward therapy equipment in the sleep center setting.
"If you don't introduce PAP therapy correctly, you often lose the patient after just that first encounter," he says, adding that the more interaction there is among sleep technologists, doctors, patients and DME providers, the better, and greater interaction promotes greater use of the equipment and improved outcomes. "These encounters are critical. Our model at Maimonides is more of everything—more clinic appointments, more retitration studies, more phone calls, more e-mails. As patients get more comfortable with the therapy, they get over the humps."
Krakow urges DME providers to keep asking patients what's bothering them, and to respond with additional options and to encourage more testing, which almost always facilitates adherence. The industry should not accept an ongoing compliance rate that hovers around 50 to 60 percent as a problem that cannot be solved.
One efficient sleep test option is the "PAP-NAP," which is a daytime procedure that works to improve the patient's receptivity toward PAP therapy. Sleep centers should use more PAP-NAPs, which are fully reimbursable, to help identify problem areas, to orient patients to using the equipment and to boost patient compliance, says Krakow.
The benefits of greater therapy usage are significant, both in health terms and economic terms, says Krakow. Patients who are compliant with sleep-disorder breathing therapies gain a clear potential to reduce hypertension medications and hospitalizations, and may even improve subclinical depression or full depression. "There's an enormous monetary savings," he adds, "as well outstanding quality of life benefits."
Fit Medical Needs and Lifestyle
Size and portability are factors in compliance, according to Somnetics International, which provides the Transcend Sleep Apnea Therapy System, a small, light and portable CPAP for travel or use at home. Accessories enable use of the system without electrical power, using rechargeable batteries that are about the size of a deck of cards. In general, the system's flexibility, portability and ease of use make it more convenient for patients to maintain therapy compliance at home or while traveling.
"It is important to provide patients with therapy products that will not only fit their medical needs but also their lifestyle," says Clarence Johnson, CEO of Somnetics International. Transcend features include overnight and multi-night batteries, waterless humidification and solar power charging. "Sleep-disorder breathing therapy must be convenient, easy to use and as unobtrusive as possible. Easy to use, adaptable humidification options, less obtrusive masks and breathing circuits (hoses), and portability all play a role.
"The key to compliance is to focus on the individual needs of the patient," Johnson says. Better training can educate the patient on the importance of therapy and overall health and well-being. "Such a program must begin with the physician and flow through the network of health-care providers supporting the patient," he says. "Recent research points to the need for sleep therapy compliance in overall health maintenance, but the message does not seem to be reaching patients effectively." Johnson also says that more follow-up on patient compliance is needed—well past the requisite patient tracking period and analyzed against other health parameters such as blood pressure, O2 saturation and resting heart rate, etc. However, he admits such a program would place an additional burden of patient tracking on DMEs and other health-care providers.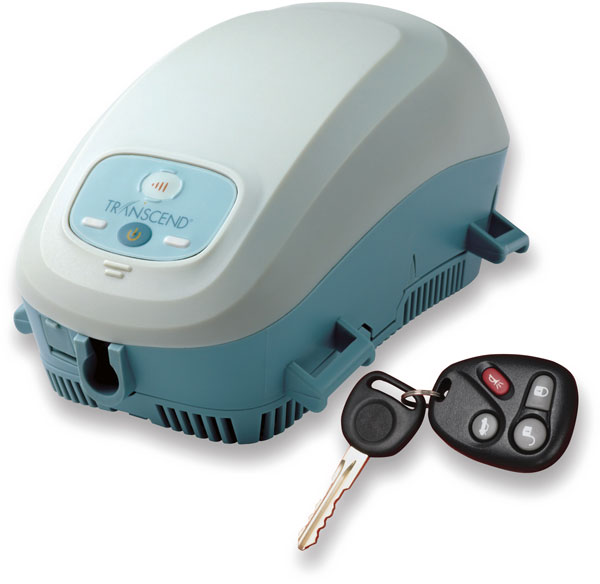 Regarding Medicare, Johnson says industry and physician associations must continue to work to show the outcomes-based benefit of compliant sleep therapy with a focus on detailing the economic benefit to the health-care system. "Sleep-disorder breathing is shown to have an impact on many health conditions, and the relationship between compliant therapy and overall patient outcomes should be researched and promoted more aggressively."
Better diagnosis is one factor in sleep-disorder breathing, but the role of DME providers in that regard may be limited. Johnson says that targeting DME customers is not the best means to promote better diagnoses, since customers have already been educated, and probably diagnosed, before reaching the DME provider. "The greater issue may be to expand outcomes-based education to the broader health-care community, teaching them the benefits of compliant therapy to their patients and showing them how to recognize patients that might benefit from sleep testing and therapy.
Johnson says the trend toward home testing should positively impact patient diagnosis by making it easier to screen and diagnose at-risk patients. Patients who may not think the issues surrounding poor sleep quality are severe enough to justify the rigors of overnight testing in the lab might be willing to undergo the tests at home.
Little Things Make a Big Difference
Details matter, in compliance as in most things, and Robert Rutan developed the RemZzzs CPAP mask liner to address a detail that he says is a major point of CPAP compliance—where the mask touches the face. Five years ago, Rutan's wife Debbie was diagnosed with OSA and had a problem with the mask leaking air into her eyes and making noise at night, and with the silicone of the mask leaving red marks on her face. She struggled with the problems for weeks, even returning to the sleep lab to try other masks, but none fixed the problem.
"I'm going to fix this," her husband declared, and he developed an absorbent cotton barrier that would fit between her face and the mask. On the first night, she slept for seven hours, and the solution to her problem evolved into the RemZzzs CPAP mask liner manufactured by Rutan's company, Naturs Design. Rutan says the mask liner is now used by thousands of people all over the world, is sold in seven countries and two years ago was approved for payment by Medicare (HCPCS codes A7031 and A7302).
RemZzzs CPAP mask liners are available in two full-face and two nasal lines, and in small, medium and large sizes. Many DME/HMEs use a particular mask more than others, which narrows the choice of mask liners and enables less inventory. Leaking and irritation to the skin are major complaints of CPAP patients that can contribute to noncompliance, and Rutan says the mask liner fixes both problems by providing a "gasket effect" at the interface of the skin and the mask. "People can go to sleep and not feel the mask on their face," he says. "If you're sleeping, you're getting therapy." The mask liner can also work with face lotions.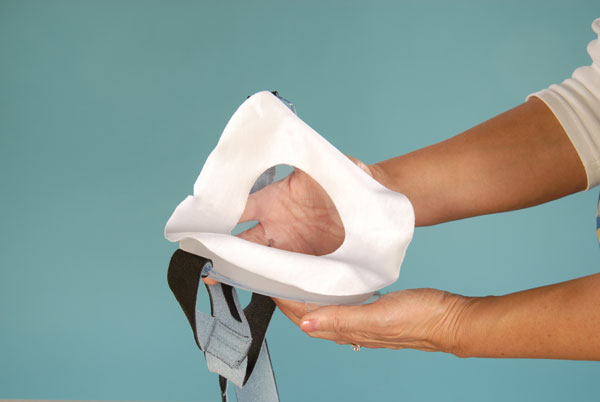 Word of the mask liner is spreading. Many sleep labs use the product, which provides a more positive experience for a sleep study, and patients then go to their DMEs to request the product. "It's critical in the first 30 days to get comfortable with their mask," says Rutan. "If they fall off within 30 days, they're gone forever.
"I was told by a doctor at the Mayo Clinic that six out of 10 patients stop wearing the mask because of discomfort or air leaks," Rutan continues. He says the mask liner is a low-cost product that could make money for the DME provider by enabling a customer to tolerate and embrace CPAP, thus allowing the provider to preserve the business related to successful use of the machine.
In the next year, Rutan and his wife are going on the road to promote awareness of sleep-disorder breathing issues with the "Dreams With Hope Sleep Awareness Tour." The couple will be living in a motor home, traveling around the country, arranging appearances and teaming with HME/DME providers, sleep labs, doctors and hospitals throughout the U.S. to offer information on sleep disorders, provide screening questionnaires, and distribute samples of RemZzzs mask liners. "Naturs Design is footing the bill," Debbie says. "It's something we feel passionate about personally and professionally." Appearances will be scheduled several months in advance based on the expected route of the motor home through the country, starting in the South in the fall and winter months (including Atlanta for Medtrade). Information is available at dreamswithhope.com.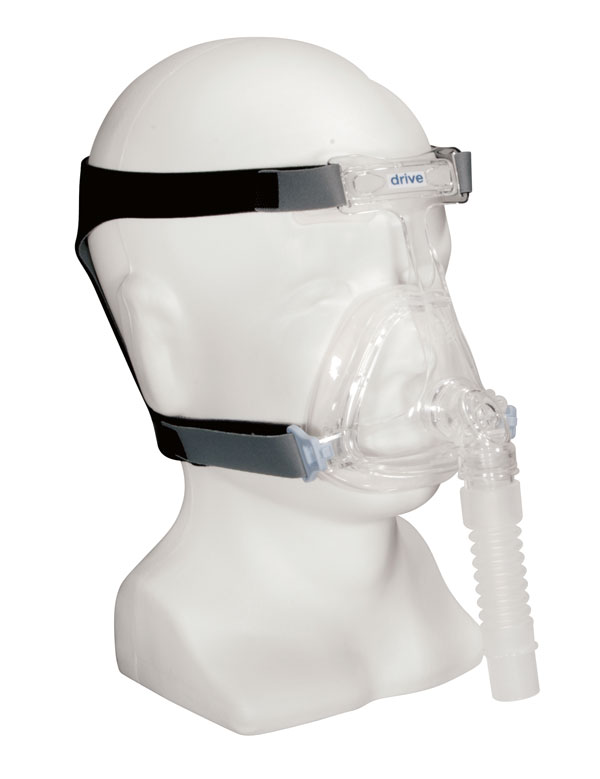 Respiratory Resources
DeVilbiss Healthcare
www.devilbisshealthcare.com
Drive Medical Design and Manufacturing
www.drivemedical.com
Fisher & Paykel
www.fisherpaykel.com
Invacare
www.invacare.com
Maimonides Sleep Arts and Sciences
www.sleeptreatment.com
Philips Respironics
www.respironics.com
RemZzzs
www.remzzzs.com
ResMed
www.resmed.com
Somnetics International
www.mytranscend.com
Sunset Healthcare Solutions
www.sunsethcs.com