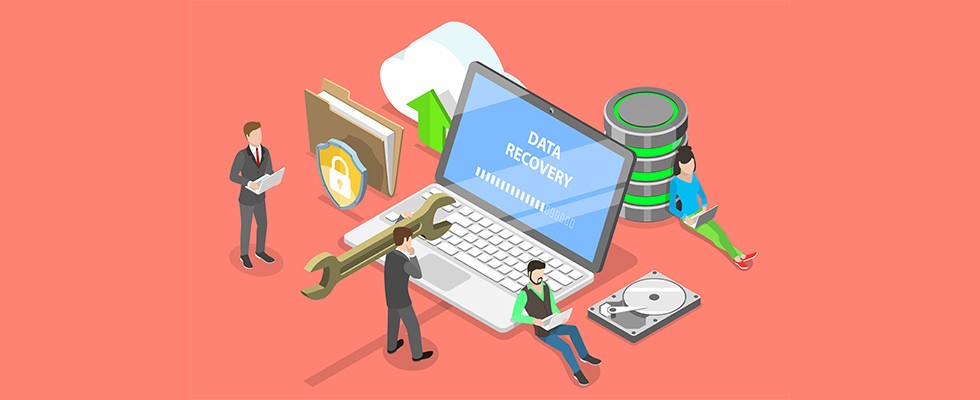 Recapturing data when the worst happens
In the homecare industry, the use of telehealth, home medical equipment (HME) and other electronic record systems generate an enormous amount of sensitive data that is stored digitally. Home health companies are required to comply with Health Insurance Portability and Accountability Act (HIPAA) regulations to ensure that this sensitive data is appropriately secured and protected.
For example, you may use Gmail to communicate with your patients, medical equipment suppliers or employees. But is Gmail HIPAA compliant, or does it leave you at risk of cyberattacks?
As part of HIPAA compliance, agencies and providers in the industry must have a disaster recovery plan to implement in the event of a natural or technological disaster. We'll outline how to create a HIPAA disaster recovery plan to ensure HIPAA compliance.
What Is a HIPAA Disaster Recovery Plan?
The HIPAA Security Rule Administrative Safeguards identify the contingency plan, which requires health care organizations to establish emergency response strategies. It ensures they can return to normal operations while also safeguarding the integrity of electronic protected health information (ePHI).
The contingency plan consists of five implementation specifications:
Data backup plan
Disaster recovery plan
Emergency mode operation plan
Testing and revision procedures
Applications and data criticality analysis
The goal of the disaster recovery plan is to restore data, especially ePHI, that was lost during an emergency. It contains organization-specific procedures and policies that allow staff to recover lost data as quickly as possible.
Home health companies should ensure that a copy of their disaster recovery plan is stored and readily available in multiple locations.
Steps to Create a HIPAA Disaster Recovery Plan
When creating your HIPAA disaster recovery plan, here are six steps to consider:
1. Define roles & responsibilities.
Within your internal homecare team, you must assign your staff responsibilities and roles. Elect an individual or management group responsible for managing the maintenance and implementation of the disaster recovery plan.
2. Administer a business impact analysis.
A business impact analysis (BIA) is an evaluation of your homecare organization's data. Conducting a BIA involves determining the following:
Types and size of data your organization manages
Where your data is stored
Which data is the most vital to your business operations
Maximum resources and time needed to recover each data type
3. Complete a risk assessment.
Perform a risk assessment by running hypothetical disasters and evaluating their potential effects on your homecare organization. Disasters can include:
Cyberattacks: Any unauthorized intrusion, such as malware, ransomware or hacking attempts, that locks users out of computer systems or networks
Extreme weather events: Incidents like hurricanes, floods, tornadoes and other severe weather conditions that cause prolonged power outages
System downtime: Situations where there's reduced or non-existent information technology availability due to technical malfunctions, software glitches, hardware failures or any unforeseen circumstances
4. Create your disaster recovery strategy.
Now that you have determined the scope of your data and
the potential impacts of various disasters, it's time to develop policies and procedures for your organization to follow in the event of a disaster. Some of the primary components of a disaster recovery plan include:
Communication: Your disaster recovery plan should clearly indicate how disasters are reported, who should be notified and the roles each employee plays in the aftermath. Having a concise communication plan can reduce the time it takes to recover and mitigate the damage.
Inventory of Devices: This inventory helps assess the damage and expedite insurance claims, allowing your organization to restore operations more efficiently. Provide a comprehensive inventory of all essential equipment and assets, such as:

Computers
Tablets
Scanners
Printers
Phones

Equipment Protection: Include procedures for protecting equipment against potential damage. Make sure to outline various protection strategies, such as water or fall damage prevention. This plan is integral to minimizing equipment loss and ensuring quicker resumption of services post-disaster.
Data Restoration Hierarchy: Establish a hierarchy of data restoration. For example, legally mandated data like ePHI should be recovered first, followed by injury and illness records then data essential for maintaining minimal levels of service such as billing information and appointment schedules.
5. Test your HIPAA disaster recovery plan.
When you have completed your disaster recovery strategy, schedule testing procedures to ensure reliability and effectiveness. It's essential to routinely test your plan so you can make changes and keep it up to date.
6. Train your employees.
Provide disaster recovery plan training to educate your staff on all the policies and procedures for disaster recovery and data protection. The training should discuss their roles and responsibilities. Schedule this training at least once a year and implement it in the onboarding process to ensure everyone knows how to respond to disasters correctly.
An Essential Tool
Creating a HIPAA disaster recovery plan will ensure you maintain compliance with HIPAA regulations. Other benefits to your homecare business include:
Security of ePHI: When created correctly, an effective HIPAA disaster recovery plan will ensure the integrity and security of ePHI.
Systemic recovery process: A clear and documented disaster recovery plan helps your organization mitigate and manage homecare risks.
Increased reputation and trust: An effective HIPAA disaster recovery plan demonstrates that your organization prioritizes data security and privacy. This increases patient and client trust, creating a positive reputation and helping you grow in the homecare industry.
Avoiding fines or penalties: Not having a disaster recovery plan can greatly increase recovery time, negatively impact reputation and lead to HIPAA violations, all of which can result in hefty fines and penalties.
Wrapping Up
Is your organization prepared for a potential disaster or event? With effective disaster planning, you can ensure that any outages, cyberattacks or natural disasters have a minimal impact on business operations and that recovery of ePHI is made in the shortest possible time frame.