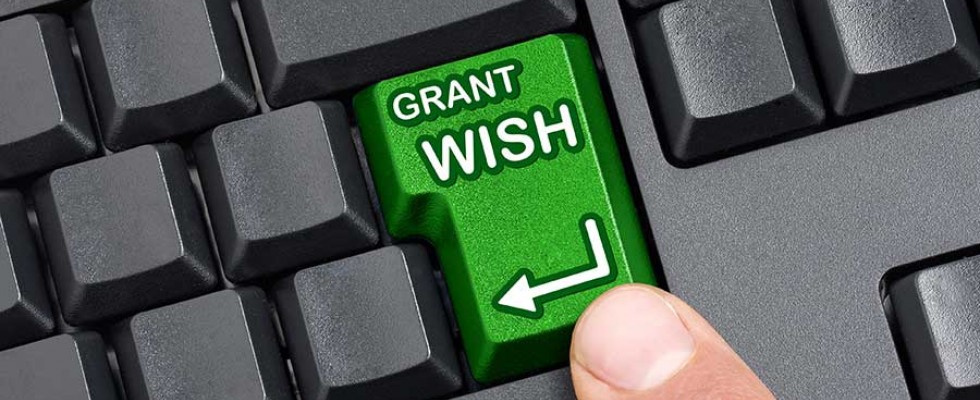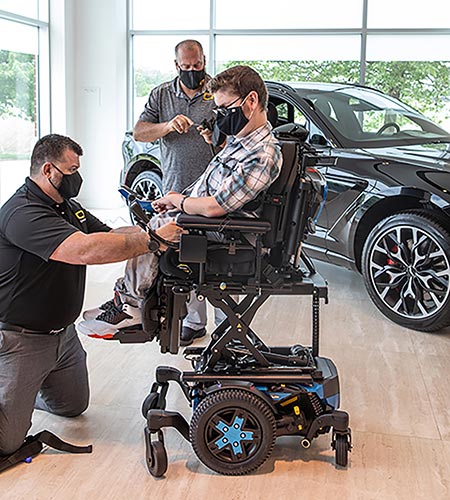 Austyn Martin likes things that look sleek and go fast. Whether it's a luxury sports car or a customized state-of-the-art power wheelchair, he wants a cool ride. In response to his wish, Quantum Rehab recently donated a custom-made Stretto Power Chair to Martin in partnership with the Missouri and Kansas chapter of Make-A-Wish.
Martin, 17, of Tunas, Missouri, was born with spinal muscular atrophy and requires the use of a power wheelchair. His brother gave him the idea of asking for a power wheelchair with the ability to raise up to eye level to help him regain some of his freedom.
"When I'm at work it bugs me when people have to look down upon me instead of me being on their same level and looking at them," Martin told Make-A-Wish. "This makes people look at me and treat me differently than what I would like."
As an extra twist, Martin asked if his new chair could have a bumper sticker from Aston Martin—the luxury car brand with a name like his. Upping the ante, Quantum presented the chair to him at Holman Motorcars St. Louis, an Aston Martin dealership, so he would be able to see the luxury cars up close. And Aston Martin donated a set of authentic Aston Martin Wings, the automaker's iconic logo, to be affixed to the back of the wheelchair.
After taking a spin around the dealership in his new chair, he used the Stretto's iLevel to lift himself up and give his mother a hug.
"That was something that I have always wanted to do—to give my mother a hug without her having to bend down to come to me," Martin said.
Quantum Vice President Jay Brislin said the company was happy to help.
"At Quantum Rehab, consumer needs and wishes are our driving force," Brislin said. "We are pleased to partner with the Make-A-Wish Missouri & Kansas chapter to grant Austyn's wish of a Quantum Stretto power wheelchair. Working together, we fitted Austyn to make sure his power chair meets his needs."
Ashley Wray, wish specialist at Make-A-Wish Missouri & Kansas, says Austyn's wish would not have been possible without the support of Quantum Rehab and Holman Motorcars.
"Both of these partners have worked together to make this surprise, and his wheelchair, something really special," Wray said. "Austyn was shocked to find out that his one true wish came to fruition and it will be a memory his whole family can cherish."