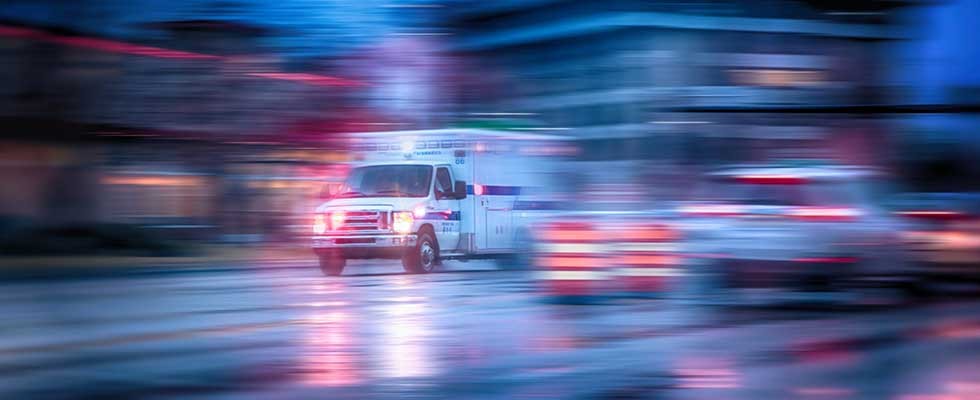 Formalize processes to make a plan for the "new normal"
Who could have imagined when the Centers for Medicare & Medicaid (CMS) revised the Emergency Preparedness Condition of Participation to include addressing emerging infectious disease (EID) that the entire country would be implementing emergency action to deal with an EID a short time later? And yet, here we are.
In response to the COVID-19 outbreak, agencies implemented interventions to address their operations, clinical processes and financial and personnel aspects. After many months of emergency action, it is clear that the pandemic is not the temporary situation we hoped for but one that takes us into a "new normal." It is now time to formalize these emergency interventions into standardized processes.
Putting a Plan in Action
The task of formalizing processes begins with operations that occur when an organization's administrative team evaluates the likelihood of admitting COVID-19 patients. In the early days of the pandemic, some home health or hospice agencies tried to avoid admitting COVID-19-positive patients because they were unsure of whether they could handle the special requirements needed.
However, it soon became clear that any agency at any given time could see their staff and/or patients convert to "persons under investigation" or have a positive test for the virus. Because of that, there should not be a single home health or hospice organization across the country that has not activated its emergency plan.
Implementing an emergency plan requires many operational decisions to be made. Examples include who in the organization will monitor the prevalence of virus spread in the community and the availability of personal protective equipment (PPE), what method will be used to screen staff and patients, and how many resources are available from CMS, the Centers for Disease Control and Protection (CDC), state home health and hospice associations, and others to monitor frequent ongoing changes.
In addition, decisions related to care provision include how the organization will monitor employees' contacts in case of a positive COVID-19 test for either patients or staff, manage staff who have been exposed but are asymptomatic and determine whether telehealth will be used to conduct visits and handle potential staffing shortages related to illness.
Be Flexible
Clinical processes are changing dramatically and require flexibility and communication. Not only are each agency's policies shifting, but there are other considerations. These include CMS blanket waivers, state Medicaid waivers and possible individual organizational waivers. The clinical management team is required to make daily decisions to either implement waivers or continue business as usual. A sampling of the current waivers that address both home health and hospice include the ability to utilize telehealth to conduct patient visits and a narrowing of the focus for Quality Assessment and Performance Improvement (QAPI) activities to address infection prevention and control, as well as adverse events related to the public health emergency.
Personnel decisions also require constant changes. Some examples include:
processes to facilitate screening for symptoms and reporting concerns
identifying high-risk staff
addressing the needs of high-risk staff
ensuring the availability of alternate staff to fulfill patient needs in case of a surge in staff illness
implementation of formalized communication to ensure employees are kept informed
determining competency or training needs
interventions to provide emotional support to employees during this challenging time
These examples of immediate decisions made over the past several months now need to be evaluated using the QAPI team and either formalized or altered to meet the ongoing needs of the organization.
Two Examples
Let's look at two examples of how emergency decisions need to be examined:
1. Aide supervision is a great example of how to work through how to formalize pandemic interventions. Retroactive to March 1, CMS has put in a place a waiver for on-site aide supervision that says "this would include waiving the requirements for a nurse or other professional to conduct an onsite visit every two weeks to evaluate if aides are providing care consistent with the care plan, as this may not be physically possible for a period of time."
Each organization must decide whether to continue implementing the waiver or to meet the requirements under the conditions of participation for aide services. The decision may be informed by identifying through the QAPI activities whether patients who receive aide services are having their ongoing needs met.
Although the onsite aide supervision visit itself was waived, the purpose of that visit remains key to the care of the patient including: determining if the aide is following the established plan of care, if the patient is satisfied with services provided, and if changes in the patient's condition that required changes in the aide plan of care have been completed. If the agency makes the decision to continue with implementation of the waiver, a formalized process that ensures the responsibilities inherent to the supervisory visit are still being met should be used by everyone.
2. Another example of a pandemic intervention that may need to be formalized is the decision to use telehealth platforms. Often this decision is based upon several factors, including refusal of patients to allow clinicians to enter the home, refusal of facilities to allow access to outside health care personnel and/or the ratio of those patients with COVID symptoms and/or positive COVID tests to the number of employees who are available to care for them. Although implementation of telehealth can seem like an "easy" answer to these impediments, it is not.
With telehealth, many aspects of care need to be formalized. A great starting point is to use the organization's QAPI activities to evaluate the effectiveness of the current process. Does analysis of care reflect that assessments done through telemedicine are truly comprehensive? Are all of the patient's needs being identified on admission? What education has been done in relation to the platform being used? How are patients and/or families educated? Is ongoing interdisciplinary coordination occurring? If contract staff are used, how are they trained on new agency processes? Does visit documentation reflect that all care needs have been addressed? When using telehealth, if changes in the patient's condition occurred, were they immediately identified? Does the care provided reflect that an appropriate number and frequency of in-person visits to meet the patient's needs are conducted? These are just a few of the questions to be answered before a formalized process can be implemented.
These two examples reflect the process to ensure that the organization's administrative team identifies emergency interventions that when formalized would result in positive outcomes. First, identify the emergency interventions (waived regulation) that were implemented. Second, evaluate the effect of the process (such as telehealth) on the quality of care. Several implemented interventions can be evaluated through a comprehensive clinical record review. Third, if the practice is benefiting the patient, formalize the process so all staff are following a standardized format. If the intervention does not seem to result in positive outcomes, then determine the next step for that aspect of care provision.
The past few months have proven challenging for everyone. As an industry, we have risen to that challenge and reflected the holistic care we embrace. Our impact is not only on the patient, but also on their families, our colleagues and the entire community. Formalizing best practices we have implemented will support us all as we stay the course.