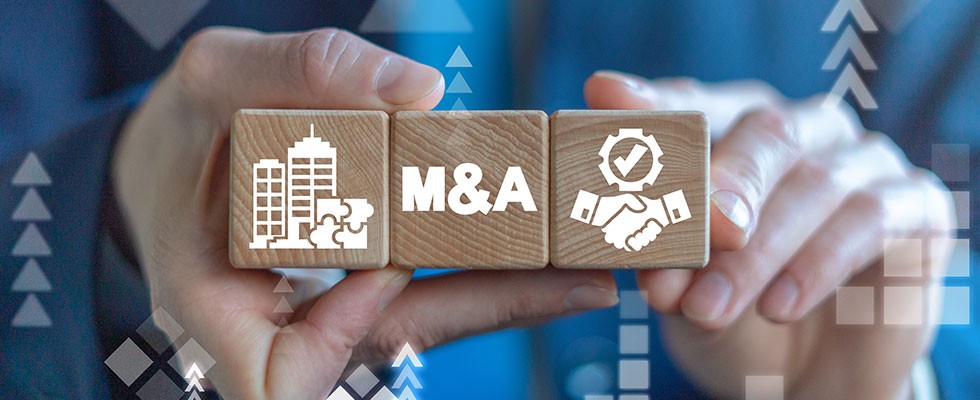 Industry headwinds don't make up for buyers' concerns
The market value of durable medical equipment (DME) companies and home health care agencies (HHAs) is currently at record highs. There is a convergence of factors driving up market values in the field—even as both industries face significant headwinds and uncertainties.
These uncertainties aren't stopping the mergers and acquisition (M&A) market. We are witnessing robust transaction activity, with buyers eagerly gobbling up well-performing DME and home health organizations. This may be the best time to sell if you're looking to secure the highest price at the best terms and with a well-suited buyer.
Why are buyers so eager to acquire DME companies and HHAs? What do owners need to understand about their current market? A look at the state of each industry and future projections provides valuable insight.
DME Industry at a Glance
To gain a better understanding of the DME market, let's look at some key facts and figures. According to Grand View Research, the United States' DME market size was valued at nearly $53 billion in 2020. It is expected to expand at a compound annual growth rate of 6% between 2021 and 2028. Rising demand for DME is largely attributable to the growing geriatric population, which is susceptible to a range of chronic diseases such as cancer, diabetes, cardiovascular diseases, neurological disorders and mobility disorders. In an April 2021 article for HomeCare, we examined some of the growth predictions around these diagnoses. Check out that article ("Homecare's Value Is Up—Should You Sell?") for more discussion.
Meanwhile, Medicare competitive bidding has gone away for the most part. Competitive bidding greatly contributed to consolidation in DME. Now we are starting to see new entrepreneurs coming into the space as they look to take advantage of the end of competitive bidding, recent increases in reimbursement rates almost across the board and noteworthy reductions in regulatory paperwork. These are also positive developments for operators already in the space—and they are contributing to increasing valuations.
But not everything is coming up roses. There's uncertainty about the future in terms of competitive bidding, reimbursement and regulatory requirements. It's not unusual to see dramatic regulatory changes reversed or at least minimized.
DME companies are also working to navigate several significant and difficult developments. Existing supply chain challenges facing health care—and every other business sector—have been further magnified for the DME industry due to major recalls, including the Philips Respironics recall of certain CPAP and BiPAP machines. When products become available, suppliers are more apt to send equipment to larger DME companies to keep their biggest clients happy. With products in such high demand and inflation rising, manufacturers are increasing their prices—but reimbursement rates, while increased, are not keeping pace. These developments are straining DME companies, especially smaller ones.
We would be remiss if we didn't acknowledge another significant challenge facing DME: the labor shortage. DME companies are competing for talent and needing to pay more to hire and retain staff. Larger companies are weathering the supply chain and labor storms much better than smaller businesses.
Home Health at a Glance
Now let's take a look at the home health industry. It's among the fastest growing health care industries in the United States, fueled by an aging population, the prevalence of chronic diseases, growing physician acceptance of care in the home, medical advancements, a movement toward cost-efficient treatment options from public and private payers, and patients embracing the cost savings associated with receiving treatment in their own homes instead of hospitals. Industry revenue has grown at an annualized rate of 3.3% to about $110 billion over the five years to 2021. Despite the COVID-19 pandemic's initial reduction in demand for industry services, sicker patients coupled with strong government support for HHAs have kept the industry growing.
Consolidation is forecast to continue over the five years to 2026 amid continued reimbursement cuts and a shortage in skilled and nonskilled personnel. Considering labor is easily the largest expense for HHAs, increased competition for staff and rising expenses associated with hiring and retention represent considerable risk for these agencies. Tightening reimbursement and staffing challenges will likely continue to constrain profit growth, causing industry profit to decline further over the next five years.
To spur new demand and maintain pricing, industry operators are expected to focus more on chronic disease management, which is a system of coordinated health care interventions and communications with an emphasis on patient self-care. This area of health care is anticipated to grow over the coming years, which will likely provide the industry with the opportunity to effectively compete with institutional care providers, such as hospitals. With the pandemic expected to subside, industry revenue is forecast to grow at an annualized rate of 5.1% to nearly $141 billion over the five years to 2026.
Selling Your DME or HHA: Key Things to Consider
If you're thinking of selling your homecare business, there are some important developments to be aware of as you consider moving forward. As HHA companies have consolidated, they have also begun focusing on providing specialized services. Homecare providers continue to benefit from an aging population. The good news is that Medicare, Medicaid, other government payers and contracted private insurance or commercial payers are increasing their support for the industry. However, Medicaid reimbursements —the second-largest source of industry revenue—have been subject to federal reductions.
Recent health care reform has expanded access to insurance for some patients, but many states have not yet expanded access to federal health care.
High demand for staffing is projected to increase nurses' and physical therapists' ability to pursue positions they view as more desirable and command higher wages and better benefits.
Buyers' Concerns
Smart buyers weigh risks versus rewards when considering the purchase of a company. There are a number of perceived risks in the DME and HHA sectors, some of which we have already noted. Despite strong growth, industry profit has been under pressure. Reimbursement for HHAs has declined each year since 2014, stifling operating profit growth.
While HHAs have often struggled with caregiver retention, the pandemic made growing a workforce nearly impossible—especially for smaller agencies that lacked the ability to pay higher salaries and offer the increased benefits staff are looking for and believe they can find in the marketplace. HHAs must also learn how to recruit and onboard workers remotely—another difficult task.
There are increasing hospital competitors. This is fueled, in part, by the Center for Medicare & Medicaid Services (CMS) recently approving a handful of new hospitals under its rapidly growing hospital-at-home initiative.
Then there's the matter of regulators defunding mandates that home health agencies electronically verify the services they deliver in the field. This translates into more unpaid work and more labor costs.
What Buyers Are Seeking
The most crucial feature buyers are looking for in a company is profitable growth, even in the face of all the challenges discussed earlier. Buyers want to know that they can take what you have created and build on it without needing to resolve substantial issues in areas such as supply chain and labor. In their risk/reward analysis, buyers want to see that your strengths far outweigh your weaknesses, and that there are more opportunities for improvement than challenges to overcome.
Typically, buyers go through their risk/reward analysis with a checklist mentality, and come up with an offering purchase price (find that checklist in the previously mentioned article). The offering prices are usually based on a multiple of normalized or adjusted EBITDA and/or percentage of annual revenue.
Primary Takeaways
Owners of DME companies and HHAs who have prepared their organization for sale will find a robust market of eager buyers willing to pay for value. Despite some noteworthy headwinds, market conditions are currently very favorable to sellers/owners.