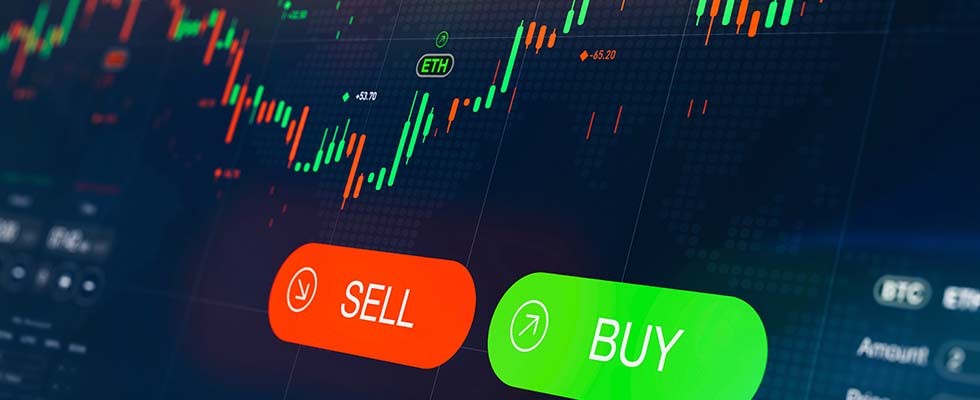 The market value of durable medical equipment (DME) companies and home health agencies (HHAs) is currently hitting record highs. There exists a convergence of factors that are pushing up the market values of both. Let's call it a perfect alignment of the planets—a rare and extraordinary event.
The mergers and acquisition (M&A) market for DME and home health operations is robust, with buyers eagerly gobbling up well-performing companies and agencies. As such, this may be the best time to sell if you're looking to get the highest price, the best terms and well-suited buyers.
Why are buyers so eager to acquire homecare providers? A quick look at the current state of each industry and future projections provides valuable insight.
DME at a Glance
According to Grand View Research, the United States' DME market size was valued at $52.9 billion in 2020. It is expected to expand at a compound annual growth rate of 6% between 2021 and 2028. Rising demand for DME is largely attributable to the growing geriatric population, which is susceptible to chronic diseases like cancer, diabetes, cardiovascular diseases, neurological disorders and mobility disorders. The National Cancer Institute estimates that more than 1.8 million people were diagnosed with cancer in the U.S. in 2020. By 2040, the number of new cancer cases per year is expected to rise to 29.5 million. The rising prevalence of neurological diseases such as Alzheimer's, Parkinson's and epilepsy is also expected to fuel demand for products. The Alzheimer's Association reports that more than 5 million Americans are living with Alzheimer's—a figure projected to rise to nearly 14 million by 2050. These factors are expected to drive significant market growth.
Home Health at a Glance
Home health is one of the fastest-growing categories in the health care sector. The industry has flourished due in part to an aging population, an increase in chronic diseases, a growth in physician acceptance of home health care, medical advancements, increased demand for home-based care (especially during the pandemic), and a movement toward cost-efficient treatment options from public and private payers. Moreover, the industry is expected to grow over the coming years, which will allow providers to compete effectively with institutional care agencies like hospitals.
According to a March 2019 report to Congress from the Medicare Payment Advisory Commission (MedPac), the number of HHAs increased by more than 60% between 2004 and 2016. There are approximately 12,000 active HHAs in the market today, and, as of 2017, about 98% of Medicare beneficiaries lived in a ZIP code with an HHA. Total Medicare spending on home health services increased by more than 108% from 2000 to 2017. MedPac estimated operating margins for freestanding HHAs at approximately 4.5% for the blended all-payer margin.
Ready to Sell?
If you're thinking of selling your DME business or HHA, you should know the following:
The market is strong now because there is a vast amount of capital searching for well-performing agencies. This is driven by the low cost of capital. Borrowing is at its lowest rate in decades and pent-up capital from private equity groups is at an all-time high.
As acquisitions and consolidations continue, you'll probably be competing against larger, better-capitalized companies. The competitive landscape is changing. Larger competitors are likely to offer a broad range of services, a strong marketing campaign built around an established brand, efficient business processes and the ability to bid for value-based contracts with large payers.
The owners of DME companies and HHAs are aging. One estimate is that 60% of owners are over the age of 55. As such, expect an increasing number of homecare companies seeking buyers during the next few years.
Many DME providers and HHAs have already found value in merging to create economies of scale and the resources to better compete with larger organizations.
Many larger health care companies see 2021 as the year they will make up for opportunities lost in 2020. Now that it appears there will be an end to the pandemic, these companies are feeling much more comfortable about investing time and money into targeted acquisitions that can help them grow their top-line and bottom-line performance.
Buyers' Concerns
Smart buyers weigh risks versus rewards when considering the purchase of a company. Some of the perceived risks in the DME and HHA sectors are as follows:
Despite strong growth, industry profitability has been under pressure.
Reimbursement for HHAs has declined each year since 2014, preventing operating profit growth.
Although health care reform expanded access to insurance for some patients, many states chose not to expand federal health care access.
HHAs have always struggled with caregiver retention, and the COVID-19 pandemic made growing a workforce nearly impossible.
HHAs have also had to learn how to recruit and onboard workers remotely—another difficult task.
There are more hospital competitors. This is fueled, in part, by the Centers for Medicare & Medicaid Services recently approving a handful of new hospitals under its rapidly growing hospital-at-home initiative.
Regulators mandated that HHAs electronically verify the services that they deliver in the field.
What Buyers Want
The most crucial feature buyers are looking for in a company is profitable growth. Buyers want to know that they can take what you have created and build on it. But when they conduct a risk/reward analysis, they'll want to see that your strengths far outweigh your weaknesses (i.e., opportunities for improvement).
Most buyers have a checklist mentality, and they'll be looking to see that you have at least some of these attributes:
A tenured, experienced workforce with low employee turnover
In-network contracts with payers
Reliable and consistent referral sources
A strong reputation and quality of services
Expansion in chronic disease management
Good revenue growth
A keen understanding of required current and future levels of staffing
A clean billing audit
Relevant certificate of need (CON) moratoriums or other licensure requirements, where applicable
Continued investment in infrastructure and actions to seek efficiency
Low revenue seasonality
A high population base with the right client demographics
A certificate of need in CON states
Adjusted earnings before interest, taxes, depreciation, and amortization (EBITDA)margins in the 10% to 30% range
Understanding of subcontractor versus employee handling of service delivery
Creative staffing with maximization of billable hours
Multiple service delivery locations, including community-based access
Typically, buyers go through their risk/reward analysis and come up with an offering purchase price. The offering price is usually based on a multiple of normalized or adjusted EBITDA.
Key Takeaways
Owners of DME businesses and HHAs who have prepared their companies for sale will find a robust market of eager buyers willing to pay for value. Market conditions are currently very favorable to sellers/owners. If you'd like to know the market value of your agency, or if you're ready to talk about selling your company, please feel free to reach out.